Everyone's favorite merc with a mouth, Ryan Reynolds, has an essential update for the third installment of Deadpool and a possible appearance in the Marvel Cinematic Universe.
Hollywood superstar Ryan Reynolds has been making massive strides lately. With his recent films such as The Croods: A New Age, Hitman's Wife's Bodyguard, Free Guy, and Red Notice being successful hits, Reynolds has resurged in the Hollywood limelight once again. Additionally, the Hollywood superstar will be involved in two more upcoming films and will serve as a producer for both of them. Those forthcoming films are The Adam Project and Spirited.
RELATED: THE BATMAN'S MATT REEVES WANTS TO BRING A GROUNDED VERSION OF MR. FREEZE TO LIFE
But of course, the movie that fans are most waiting to see Ryan Reynolds in is Deadpool 3.
Is Ryan Reynolds Joining The Marvel Cinematic Universe Soon?
Ryan Reynolds hit worldwide superstardom when he starred in the first Deadpool film produced by 20th Century Fox. However, that wasn't the first time he played the iconic Marvel antihero. Unfortunately, X-Men Origins: Wolverine received highly negative reviews, which criticized how Ryan Reynolds' Deadpool has been portrayed. Fortunately, 20th Century Fox did the character justice when Deadpool came out in 2016. The film was a massive box office success and received critical acclaim. Additionally, fans and critics praised Ryan Reynolds' performance as Deadpool, leading to a sequel that was also a massive success.
When Walt Disney Studios bought 20th Century Fox, they announced that all X-Men films originally in development were canceled. That included 20th Century Fox's planned version of Deadpool 3 and an X-Force film. The announcement made many fans worry that Deadpool would potentially be recast or reshaped for the MCU. Fortunately, this was not the case, and former Disney CEO Bob Iger revealed that Ryan Reynolds' Deadpool would be part of the Marvel Cinematic Universe.
Ryan Reynolds first made contact with the MCU in a promotional short film marketing Free Guy, which featured Taika Watiti as Korg. The short received positive reviews and gave fans a glimpse at how Deadpool might look in the Marvel Cinematic Universe.
During a recent interview, Ryan Reynolds explained the status of Marvel Studios' Deadpool 3 and whether he could appear in Doctor Strange in The Multiverse Of Madness.
During his interview with Variety, Reynolds explained Deadpool 3 was "coming along" and did not give any more specific details. Variety then asked Reynolds if he would appear in Doctor Strange: In The Multiverse Of Madness. The actor explained that he would not be in the film. Reynold's explained to Variety that:
"It's coming along" (Deadpool 3)

"I'm really not in the movie,"… "I'm promising, I'm not in the movie." (Doctor Strange: In The Mutliverse Of Madness)

Variety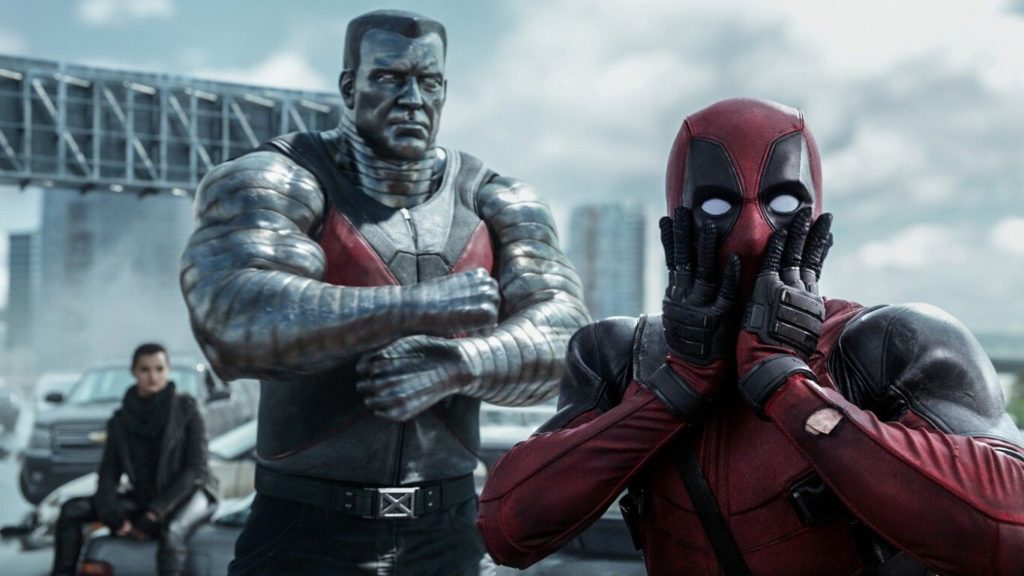 Marvel fans should take Reynolds' comment as a grain of salt. It's rumored and speculated that Multiverse Of Madness will feature cameos from many heroes from Marvel's past, and the recent trailer featured what appeared to be Marvel Studios' version of the Illuminati as well the voice of Patrick Stewart's Charles Xavier from the Fox X-Men films. The last time a Hollywood actor lied about his appearance in an upcoming Marvel Studios film was as recent as Andrew Garfield with Spider-Man: No Way Home, after all.
Before Spider-Man: No Way Home's release, Garfield hilariously insisted on his interviews and lied that he won't be in the film. But of course, that was false. Hopefully, this is the case for Reynolds' Deadpool, as well. We can hope he is also hilariously lying and does make his grand appearance in Doctor Strange In The Multiverse Of Madness, which premieres on May 6, 2022 in the United States.
DOCTOR STRANGE IN THE MULTIVERSE OF MADNESS PLOT SYNOPSIS
"The door of the multiverse, full of mystery and madness, opens.
"Now that Iron Man and Captain America have left after a fierce battle in Avengers: Endgame, former genius surgeon and the strongest magician of them all, Doctor Strange, is expected to play an active role as a central figure in the Avengers. However, using his magic to manipulate time and space at will with a forbidden spell that is considered the most dangerous has opened the door to a mysterious madness called 'the Multiverse.'
To restore a world where everything is changing, Strange seeks help from his ally Wong (Benedict Wong), the Sorcerer Supreme, and the Avengers' most powerful Scarlet Witch, Wanda (Elizabeth Olsen). But a terrible threat looms over humanity and the entire universe that no longer can be done by their power alone. Even more surprising, the greatest threat in the universe looks exactly like Doctor Strange …
"Director Sam Raimi, who has expressed a unique world view, will captivate the whole world with overwhelming scale and unprecedented visual experience that will transcend time and space!"
Doctor Strange In The Multiverse Of Madness will star Benedict Cumberbatch, Elizabeth Olsen, Chiwetel Ejiofor, Benedict Wong, Rachel McAdams, and Xochitl Gomez. The screenplay will be done by Jade Halley Bartlett and Michael Waldron. Cinematography will be done by John Mathieson. Bob Murawski will do the film's editing. Sam Raimi will serve as the film's director. Marvel Studios President Kevin Feige will produce the film. The film will premiere on May 6, 2022, exclusively in theaters worldwide.
Do you believe Ryan Reynolds' statement of him not appearing of Multiverse Of Madness? What would you like to see in Marvel Studios' Deadpool 3? Are you excited for Doctor Strange: In The Multiverse Of Madness? Let us know what you think in the comments below, or let us know on Twitter.
KEEP READING: NO EXIT DIRECTOR TALKS ABOUT ADAPTING THE SOURCE MATERIAL FOR THE FILM
Source: Variety