The Batman is mere weeks away and fans are eager to see Matt Reeves bring the Dark Knight to life on screen. The Batman is expected to dive into the early years of Batman with a focus on the detective aspect of the character, but that is not to say the film doesn't look to feature some brutal fights scenes. The Batman is also introducing a number of Batman's infamous rogues including Selina Kyle, Oswald Cobblepot, Carmine Falcone, and a terrifying Riddler.
Reeves seems to be building his own corner of DC with The Batman and the two spin-off HBO Max series, Penguin and the Gotham Police focused series. Assuming The Batman proves to be a box office success it wouldn't be a surprise to see Reeves bring more of Batman's rogues gallery into play.
RELATED: THE BATMAN DIRECTOR MATT REEVES SHARES DETAILS ON PAUL DANO'S RIDDLER SAYING: "HE'S NOT JUST A SERIAL KILLER"
Robert Pattinson has already shown interest in bringing the Court of Owls into play, but it seems Reeves may have another rogue in mind. Recently Matt Reeves revealed another villain he is interested in bringing to life on screen, but a less fantastical version.
THE BATMAN'S MATT REEVES WANTS TO BRING A MORE GROUNDED MR. FREEZE TO GOTHAM
"In my view, I just feel drawn to finding the grounded version of everything. So to me it would be a challenge in an interesting way to try and figure out how that could happen, even the idea of something like Mr. Freeze, that such a great story, right? I think there's actually a grounded version of that story, which could be really powerful and could be really great.

So, I love the fantastical side of Batman, but this iteration, obviously, while being, to me, I think it is very comics faithful, but I don't think that this one is necessarily, it doesn't lean as hard into the fantastical, I guess. But I think to me what would be interesting would be to try and unwind the fantastical and see, well, how could that make sense here? And so that's kind of my view, how I see it."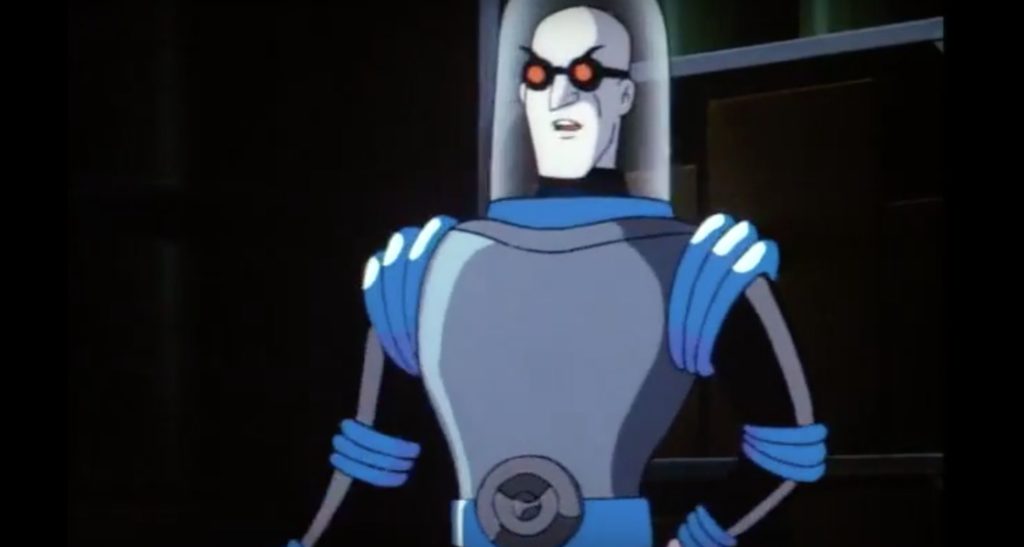 Mr. Freeze was first introduced in the 1959 comic Batman #121 initially introduced as more of a joke villain and went by the name Mr. Zero. However, Batman The Animated Series completely revamped the character introducing a much more tragic origin in the acclaimed episode, "Heart Of Ice." Mr. Freeze builds a criminal empire in order to raise funds so he can continue searching for a way to cure his ailing wife, whom he cryogenically froze in order to stop the progression of her terminal illness. This origin has been adopted as Mr. Freeze's canon backstory and gives the character a much more complex and layered background no longer treated as a hokey villain.
RELATED: 4 NEW THE BATMAN POSTERS DROPPED BY DIRECTOR MATT REEVES
How Reeves could adapt these characters to fit his Gotham is an intriguing possibility. Mr. Freeze likely wouldn't need too much of an adjustment with his origins already grounded in grief and a need to save the one he loves. It would also be interesting to see how Pattinson's Caped Crusader approaches Freeze given this villains more sympathetic motivations. Mr. Freeze is one of the villains fans have been hoping to see get his due on the big screen and this version of Gotham could be the perfect place to bring such a tragic villain to life.
The Batman is set to hit theaters March 4, 2022. Are you excited to see Matt Reeves' The Batman? Which rogue are you most excited to see? Would you like to see Matt Reeves' version of Mr. Freeze? Which other Batman villain would you like to see in a potential sequel to The Batman? Leave your thoughts in the comments below or on our social media and check back with The Illuminerdi for more DC and The Batman news.
KEEP READING: THE BATMAN: ROBERT PATTINSON REVEALS WHICH OF THE DARK KNIGHT'S POWERFUL VILLAINS HE WANTS TO FACE OFF AGAINST IN A SEQUEL
Source: Collider