Nintendo Switch owners will now have the unique opportunity to watch more anime content on their consoles through Crunchyroll.
Crunchyroll is one of America's biggest streaming websites. The company is well known for streaming multiple anime series, dorama, and manga. It was founded in 2006 by a group of college graduates at the University Of California, Berkeley. The company's distribution channel and partnership program have delivered content to over 100 million registered users globally, and its app is one of the most downloaded applications among anime fans.
RELATED: CRUNCHYROLL ANNOUNCES ANIME AWARDS WINNERS
Now, owners of Nintendo Switch consoles will have the unique opportunity to watch anime through one of the most popular platforms around.
Crunchyroll Partners With Nintendo
The infamous anime provider has recently announced that they will launch their app for the Nintendo Switch. Epic Games' Unreal Engine powers the app for the Nintendo Switch, meaning that fans will have the chance to watch current popular anime series such as Demon Slayer: Kimetsu no Yaiba and One Piece on their Nintendo Switch consoles.
With the beloved app now available for the Nintendo Switch, fans will enjoy watching more than one thousand anime series and thirty thousand episodes on the new app. The new Crunchyroll app on the Nintendo Switch will also include a brand new unique feature.
With this new launch, it will be the first streaming app to present offline viewing on the Nintendo Switch and will also be a part of a limited number of SVOD apps on the Nintendo Switch. Fans can now access the Crunchyroll app to enjoy ad-supported anime content. Additionally, if fans have a subscription, they can enjoy unlimited ad-free anime content. The new feature also allows fans to watch anime series simulcasted with day and premiere dates from Japan.
Crunchyroll being accessible to Nintendo Switch owners gives fans a new way to fully enjoy anime either in comfort from their home or on the go. The fact that app will include the offline viewing feature is a huge plus, which is sure to make watching these multiple animes series easier. The Crunchyroll app is also available on Roku, Android TV, Amazon Fire TV, Apple TV, Chromecast, iOS, Android, and tablet devices. Hopefully, fans can enjoy the excellent anime content the app features on any one of those platforms.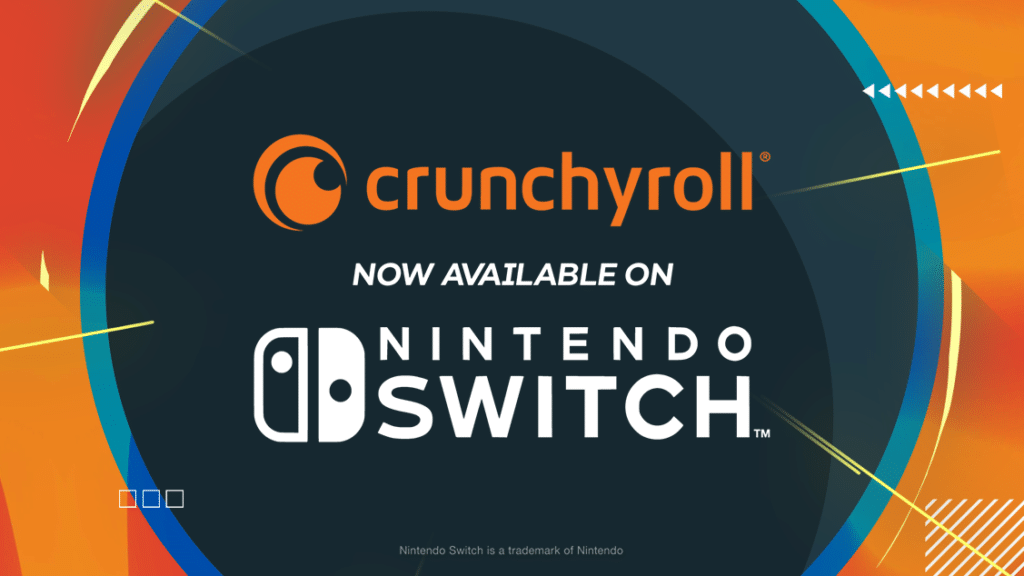 Are you excited that the Crunchyroll App is now available on the Nintendo Switch? What anime series are you looking most forward to watching on the Crunchyroll App? Let us know what you think in the comments below, or let us know on Twitter.
KEEP READING: BELLE INTERVIEW WITH INCREDIBLE NEW VOICE ACTRESS KYLIE MCNEILL