AJ Styles recently signed a new contract with WWE and some of the details of the contract have come out.
According to Wrestling Inc., AJ Styles recently signed a multi-billion contract with WWE. The exact amount of the new contract just recently came out via an Fightful Select update. Styles is reportedly now making more than $3 million per year after everything comes in. He also had some bus travel accommodations worked into his contract.
RELATED: VINCE MCMAHON HAS BIG PLANS FOR CODY RHODES IN WWE AFTER LEAVING AEW
Someone within WWE was quoted as saying AJ Styles "deserved every penny" and added he would "easily make that back for the company." I couldn't agree more with that. Even though he is not in the top tier title picture like he deserves, he has been working with and helping to "get over" younger talent like Omos and Austin Theory recently. Which is a position he is perfect for.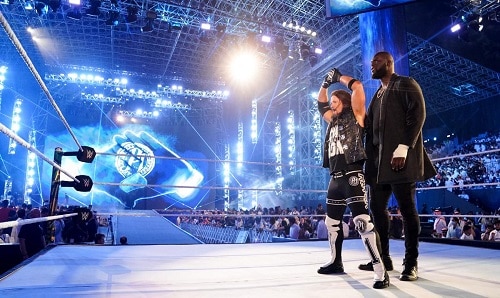 Got To Make Sure AJ Styles Sticks Around With WWE
AJ Styles' original contract was set to expire in the spring/summer season of last year. This would have made him a free agent for the first time since he left NJPW and joined WWE in 2016.  
WWE became worried that if he became a free agent other promotions would be calling him off the hook to try and acquire him. This was reportedly what had happened recently with other big names who recently re-signed with WWE. WWE decided to and probably very smartly to extend his contract before he would hit free agency and had other promotions start talking with him. This allowed WWE more time to work out and negotiate his new contract.
AJ Styles has gone on record saying he is very happy with WWE, but as the great Ted DiBiase would say "everybody's got a price."  Some other promotion may have had Styles' price to get him to leave if WWE didn't act fast with the new contract.
Styles Wants To Stay Until Retirement
Styles has also stated he would like to end his in-ring career with WWE. He did an interview with Wrestling Inc. last month and talked about why he chose to re-sign with WWE:
"It was easy. I want to be here, this is the place for me.  If they let me I will retire here, I hope to work in WWE in some capacity when I retire. I enjoy what I do."
RELATED: RVD ADMITS TO CONTACTING WWE FOR ROYAL RUMBLE RETURN
WWE has treated AJ Styles very well and have used him in very good feuds, not to mention he is a two-time WWE champion. Every time someone brings up not wanting WWE to get their hands on a very popular indie wrestler because they are afraid WWE will ruin them, I always point out how well they have used AJ Styles.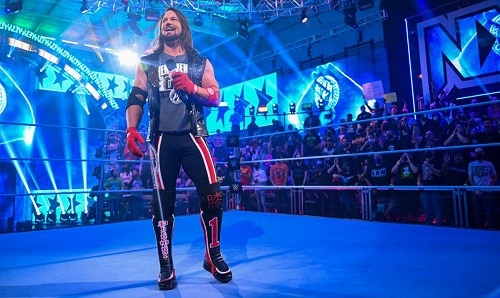 Styles also went into what he wants to do once it comes time to hang up his wrestling boots. He admitted he would love to take on a mentorship role within WWE or NXT more specially like Shawn Michaels has.
"I would love to have that opportunity. I love to see people be successful, and having a hand in that to me, it would probably be the best thing I could do in my career. But, I don't that I'll get that opportunity, I am just saying," Styles said.
Currently what looks to be next for Styles is a feud with WWE Hall of Famer Edge at WrestleMania. A Styles vs Edge match has not been confirmed as of yet, but has been rumored.
Do you think AJ Styles did the right thing staying with WWE? Do you think a $3 million contract is too much for Styles or not nearly enough?  Would you like to see Styles vs Edge at WrestleMania? If not Edge than who? Leave a comment below and on the ole social media and let us know if you think Styles should take on a role similar to Michaels in WWE.
KEEP READING: JIM ROSS REVEALS HIS AEW CONTRACT IS ENDING SOON
Sources: Wrestling Inc., Fightful Select, Wrestling Inc.