Anticipation is rising higher than ever due to the hype of Doctor Strange in the Multiverse of Madness.
The trailer shown during Super Bowl commercial breaks had fans very excited about the fact that this movie will feature alternate universes, including some possible What If…? characters.
RELATED: SPIDER-MAN: NO WAY HOME SWINGING TO DIGITAL, 4K ULTRA HD™, BLU-RAY™ AND DVD
After all the clips witnessed in the trailer, fans were wondering if certain variants like Strange Supreme would make an appearance in the highly anticipated sequel. Though the answer may be no, that doesn't mean the influence of What If…? and previous explorations of the multiverse will be lost.
Not The Doctor Strange Variants You're Looking For
As Marvel Studios producer Richie Palmer stated in in an interview with D23 Magazine:
"After all the decisions he's made over the years, this movie really shows Stephen reckoning with himself…things get pretty trippy. We love that episode of What If…? and we hope to do it justice. It shows another version of Doctor Strange – one who let the universe he lived in be destroyed because of his love for Christine. If he was capable of that, for a selfish reason, is that something that our Stephen would be capable of doing too? We'd like to think, 'No, our guy's the hero,' but you never know."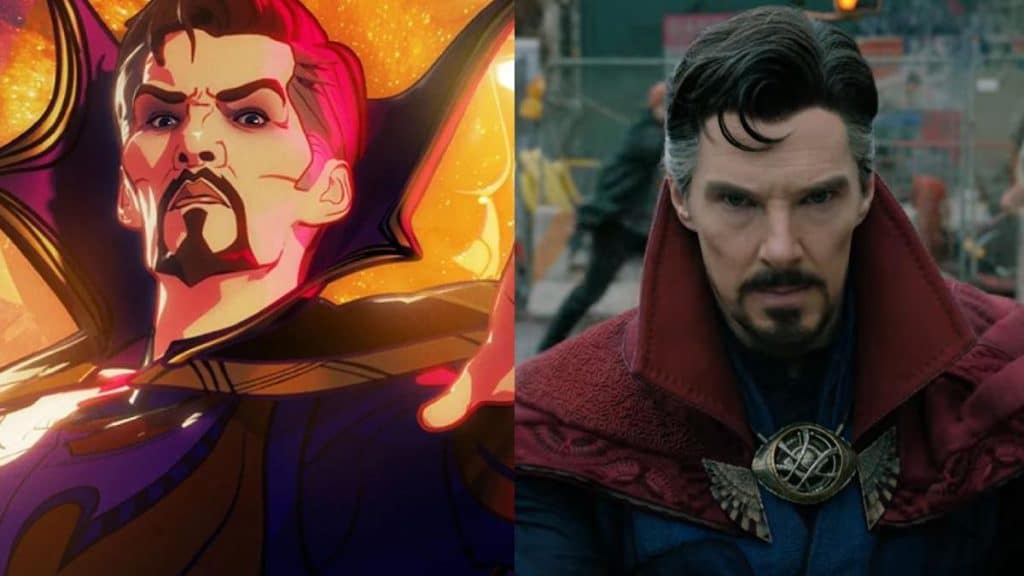 Though news that Strange Supreme himself will not appear in Doctor Strange in the Multiverse of Madness may be something of a letdown, rest assured that Strange's What If…? episode will be incorporated into the movie in one way or the other. Especially after the events of Spider-Man: No Way Home, it is certain that our Stephen will be grappling with what kind of hero he is and who he might become when faced with difficult choices regarding the ones he loves.
What other themes will there be in this movie? Will Doctor Strange figure everything out along with some surprise guests? Let us know in the comments below or on our social media!
KEEP READING: KRAVEN THE HUNTER CIRCLING TAYLOUR PAIGE FOR THE MAGICAL ROLE OF CALYPSO
Source: Murphy's Multiverse