Kraven The Hunter is circling Zola actress, Taylour Paige, for a magical role in the film.
Sony Pictures is looking to greatly expand their Spider-Verse after the successes of their films like Spider-Man: Into the Spider-Verse, Venom: Let There be Carnage, and Spider-Man: No Way Home. Morbius is set to release on April 1, 2022, and Spider-Man: Across the Spider-Verse on October 7, 2022. There are also a number of other projects focused on other characters in the Spider-Man franchise, Sergei Kravinoff, aka Kraven the Hunter.
Kraven was very close to being the villain in No Way Home. However, Aaron Taylor-Johnson is set to dawn the lion pelt and spear in his own solo feature instead. News about the Kraven The Hunger movie has been pouncing all over the headlines recently. We just learned about his father and half-brother's planned inclusion in the film. We also know that Calypso is slated to be part of the film. Last summer, we heard that the film was interested in Jodie Turner-Smith bringing the Voodoo priestess to the silver screen. However, our sources have informed us that is no longer the case.
Sony Picture is Circling Taylour Paige for Calypso in Kraven the Hunter
Sony Pictures is now circling Zola actress Taylour Paige to play the villainous Calypso in the upcoming Kraven The Hunter film. Paige is an incredible performer whose performances in Zola and Ma Rainey's Black Bottom garnered her numerous award nominations. She is also extensively trained in ballet and incredibly experienced in choreography as evident in her part in High School Musical 3. Her range and history ensure that Paige would be able to able to perform whatever is in store for Calypso in the film.
RELATED: Blade Adds Krypton's Aaron Pierre To Play Mysterious, "Highly Coveted" Role
Calypso is best known for granting Kraven his enhanced abilities and manipulating his obsession with Spider-Man to the point of driving him to suicide in the comics. She is a powerful voodoo priestess who has come close to bringing the web-slinger to his death on more than one occasion. She is also nefarious for escaping and reversing her own death. Calypso could be a truly impactful presence in the film and a lingering threat to many characters in Sony Pictures' Spider-Verse.
Calypso's connection to Kraven and Taylour Paige's immense talent points to Calypso being a major part of the film and potentially the larger Spider-Verse. Her role in his origin, their romantic history, and connections to Spider-Man add a lot of excitement to the Kraven the Hunter film. Not only is Kraven one of the most intriguing characters in Spider-Man's rogue gallery, but the characters connected to him also offer a rich source of character and drama to really populate this corner of the Spider-Verse. With the known characters and high caliber of those cast, and those being considered like Piage, the film looks to be able to stand on its own without having to heavily rely on the web-slinger.
RELATED: Kraven The Hunter: Sony Taps Fred Hechinger To Play Chameleon, The Titular Character's Infamous Half Brother
Kraven The Hunter is written by Richard Wenk, Art Marcum, and Matt Holloway and will be directed by JC Chandor. The film stars Aaron Taylor-Johnson, Russell Crowe, and Fred Hechinger. No release date or plot details are known yet.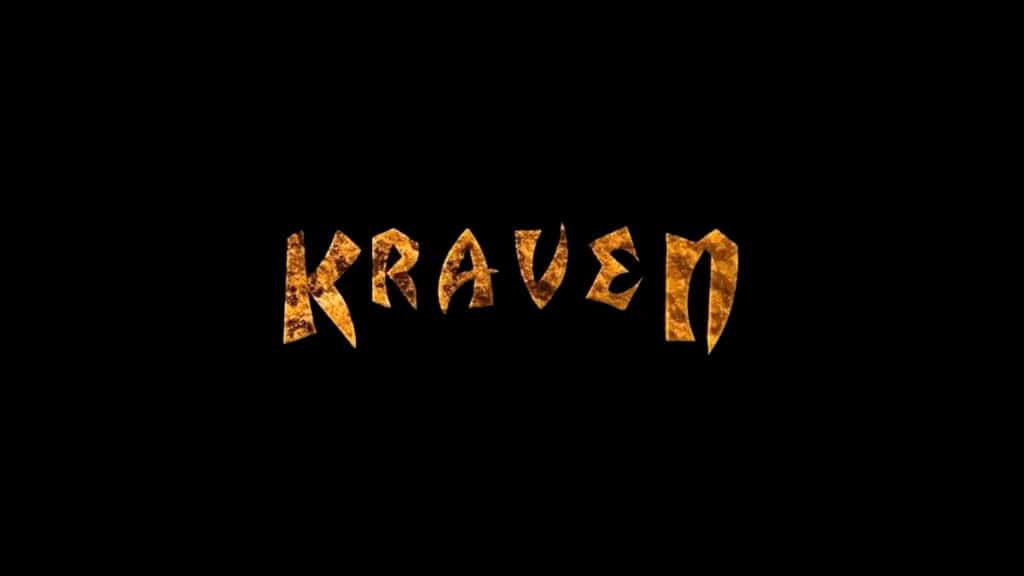 What do you think of Taylour Paige as Calypso? Do you think she would manipulate Kravinoff the same way she did in the comics? What other characters do you think will be included in the Kraven The Hunter movie? Let us know what you think in the comments below and be sure to share all you theories with us on Twitter.
KEEP READING: Kraven The Hunter: New Details About Russell Crowe's Mystery Role In Anticipated Marvel Movie: Exclusive