The Batman premieres in one week, and the buzz continues to build for the Matt Reeve's dark and gritty take on the DC franchise. A few short snippets and clips continue to generate buzz on the internet, with the latest showing us our first look at Paul Dano's The Riddler without the mask! And while we've seen portions of this scene before in the trailers, this clip actually gives us our first full look at the villain's face.
In the scene, Gotham City PD converge on Edward Nashton, AKA the Riddler, in an empty bar. The calculating villain barely reacts at all, seeming perfectly content to await capture while drawing surprisingly good latte-art in his coffee. Dano perfectly conveys a sense of creepy, quiet confidence throughout the scene, as if he was waiting for this moment and is allowing himself to be arrested on purpose. His unnerving presence reminding us of his performance in Dennis Villenueve's Prisoners, where he played a similarly disturbed character, and it's clear that Dano will get a chance to flex his acting chops in this film's 3-hour run time.
Check out the clip below!
New Clip From The Batman
Who is The Riddler in The Batman?
The Riddler in Matt Reeve's film is going to be quite different from previous incarnations of the character that we've seen. First known as Edward Nigma (and later Edward Nashton), the Riddler was created by Bill Finger and Dick Sprang in 1948, debuting in Detective Comics #140, and he quickly rose to become one of Batman's most recognizable adversaries. While many other villains in Batman's rogues gallery challenge his strength, the Riddler challenges his intelligence, creating elaborate riddles and complicated death traps for the hero to navigate through.
RELATED: DOES BATMAN FOREVER HOLD UP IN 2022?
The first time the character appeared in film was in 1995's Batman Forever, where he was played by the incredible Jim Carrey. In that movie, Edward was played in a pulpy, flashy, and unquestionably comicbooky way…but that is not what we'll be getting in The Batman. Instead, Paul Dano's Riddler is going to be a dark figure who draws inspiration from real-life serial killers such as the Zodiac Killer.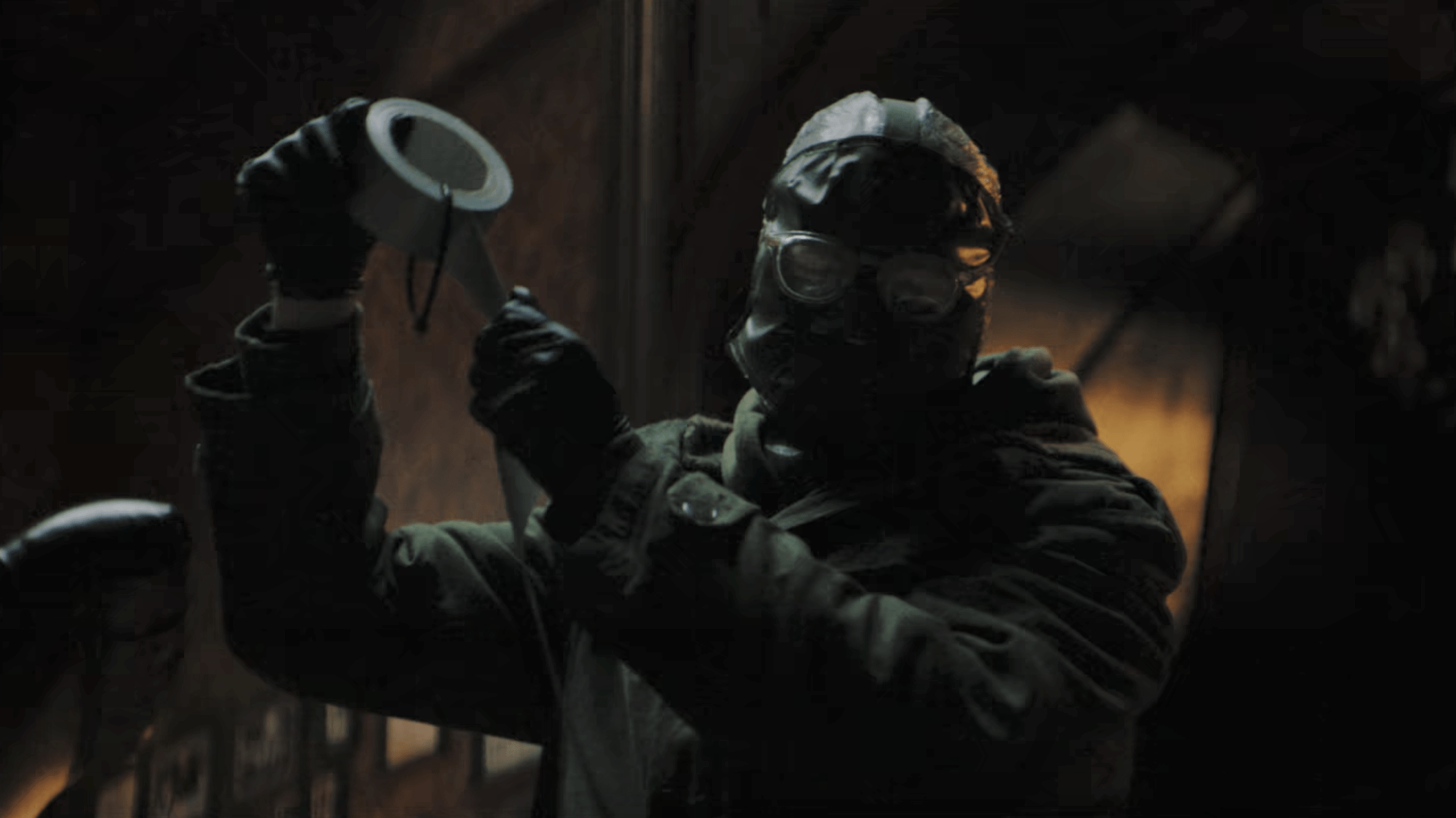 Speaking with Entertainment Weekly, Dano expressed how playing the role has affected his sleep:
"There's a sequence with Peter Sarsgaard's character [Gotham district attorney Gil Colson]. That was intense. There were some nights around that I probably didn't sleep as well as I would've wanted to just because it was a little hard to come down from this character. It takes a lot of energy to get there. And so you almost have to sustain it once you're there because going up and down is kind of hard."
The Riddler will also look much different in this film than he did in Batman Forever. Rather than wearing a flashy green suit covered in question marks, this Riddler looks more like an extremist loner who's just been given a gift card to an army surplus store. Dano revealed that it was actually his idea to cover his character in plastic wrap, thinking that it made sense for a serial killer who wanted to leave no DNA evidence. Director Matt Reeve's liked the idea so much that he dove into it fully.
RELATED: THE BATMAN: IS THE ETERNALS' BARRY KEOGHAN OUR NEW JOKER?
In an interview with Good Morning America, he spilled more details on what it was like to play the character.
The Batman Official Synopsis
"When a killer targets Gotham's elite with a series of sadistic machinations, a trail of cryptic clues sends the World's Greatest Detective on an investigation into the underworld, where he encounters such characters as Selina Kyle/aka Catwoman (Zoë Kravitz), Oswald Cobblepot/aka the Penguin (Colin Farrell), Carmine Falcone (John Turturro), and Edward Nashton/aka the Riddler (Paul Dano). As the evidence begins to lead closer to home and the scale of the perpetrator's plans becomes clear, Batman must forge new relationships, unmask the culprit, and bring justice to the abuse of power and corruption that has long plagued Gotham City."
The Batman releases in theaters March 4, 2022. What did you think of the new clip featuring The Riddler? Let us know your thoughts in the comment section below or over on our social media!
KEEP READING: THE BATMAN: ROBERT PATTINSON DOESN'T BELIEVE SUPERMAN FITS INTO MATT REEVES' BATVERSE
Source: CBM