Cheaper By The Dozen being the family-centric film that it is, features a blend of chaos and harmony in the Baker household displayed for our amusement. Seeing how there's so much young talent including children of tender ages involved, it may be difficult to imagine anything other than a nightmare behind the scenes.
If you're like me, you're most likely asking, "How did the cast find a way to work together as a family?" Fret not because Cheaper By The Dozen director Gail Lerner has an answer to that.
RELATED: CHEAPER BY THE DOZEN: GABRIELLE UNION ON WHY MODERN FAMILY REPRESENTATION MATTERS
Making the cast feel like a big family behind the scenes was just as much of a priority for Lerner as making them into a family on camera. Most of the kids don't have their parents or guardians with them on set so it was up to Lerner along with the cast and crew take duties akin to parenting in order to get the most out of their portrayals.
Cheaper By The Dozen Makes Its Family Count
At a recent press conference for the Disney+ film, the director shared her vision for the Bakers off set.
One of the things I loved from having the chance to bond is that very rarely in the movie do you actually get rehearsal time and we had this amazing line producer who said tell me what you really need and I will make it happen and I said I really need some days to make everyone feel like a family because these guys are amazing. They can walk into a room of total strangers and make everyone feel like a family because they're such rock stars in terms of embodying their characters but I knew these kids needed a comfort level and a trust level so we played all kinds of games.

There's a group of juggling exercises where no one person can juggle, but with a certain technique you can get twelve people juggling eight balls and it just makes you feel like a superhero to be doing this together.

Gail Lerner
Upon watching Cheaper By Dozen, it's more than safe to say that her methods worked. The young actors all delivered rich and authentic portrayals. She's held in high esteem by her colleagues on set, and the kids grew to be quite fond of her.
RELATED: THE DEFENDERS SAGA: DISNEY+ GIVES NETFLIX'S MARVEL SHOWS AN OFFICIAL TITLE
Gail Lerner was right for her approach, acting, in general, can be a long, grueling process so it's of utmost importance for child actors especially to be in a safe, secure environment that they feel comfortable in. Parents of child actors should find comfort in knowing that there are filmmakers like her who value the well-beings of their children.
OFFICIAL SYNOPSIS
A Disney+ Original movie, "Cheaper by the Dozen" is a reimagining of the 2003 hit family comedy. It is the story of the raucous exploits of a blended family of 12, the Bakers, as they navigate a hectic home life while simultaneously managing their family business.
CAST
Cheaper By The Dozen stars Gabrielle Union, Zach Braff, Journee Brown, Kylie Rogers, Andre Robinson, Caylee Blosenski, Aryan Simhadri, Leo A. Perry, Mykal-Michelle Harris, Christian Cote, Sebastian Cote, and Luke Prael.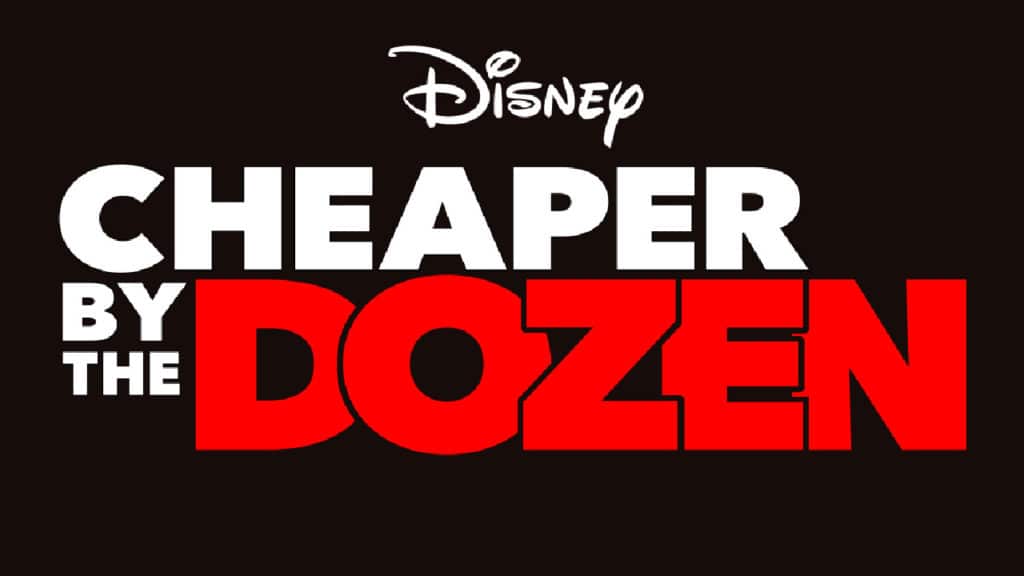 Will you be watching Cheaper By The Dozen when it arrives on Disney+ March 18? Let us know in the comments below. If you liked what you read, there's more where that came from. Follow us on Twitter or Facebook so you don't miss more Disney content like this in the future.
KEEP READING: CHEAPER BY THE DOZEN REVIEW: A FRESHLY BAKED REBOOT WITH A SWEET AND SAVORY TASTE