Sweet Sixteens had Sixteen Candles, and Quinceañeras are about to get 15 Candles.
There is something about John Hughes movies that shaped coming-of-age films. When you look at his hits – like The Breakfast Club, Ferries Bueller's Day Off, Pretty in Pink, and the movie currently on everyone's lips, Sixteen Candles – you can see how he was said to have started the whole "teen movie" category.
RELATED: PRIDE MONTH 2022: DC ANNOUNCES NEW TITLES & PUBLISHING PLANS IN CELEBRATION
News has broken that Tanya Saracho (Vida), Gabriela Revilla Lugo (Whiplash, Palm Springs), and Selena Gomez (Only Murders in the Building, 13 Reasons Why) are developing a reconfiguration of the cult classic. This new single-camera comedy series however will be called 15 Candles.
What To Expect From 15 Candles
From UCP for Peaock, 15 Candles is a half-hour series that follows four young Latinas starting high school. The plot focuses on them overcoming their feelings of invisibility while doing their best to leave their childhood behind. Similar to Sixteen Candles which focused on the Sweet 16, this new series will surround the traditional female coming-of-age rite: the quiñceanera.
Saracho who recently served as creator, showrunner, and executive producer of Vida on Starz is set to be a writer and executive producer under her Ojalá Production banner. Joining her as writer and executive producer is Lugo, while Gomez also executive produces under her July Moon Productions. As well as Christine Dávila of Ojalá Productions co-executive producers. This collaboration of creative brilliant minds is exactly the kind of team it will take to do a series like this justice.
Which makes sense when you realize that 15 Candles falls directly into Saracho's main plan. She co-founded the Untitled Latinx Project with the mission to increase Latinx representation in all fields of media. While also having that influx of content be created by Latinx writers. Writers Access Support Staff Training Program, also co-founded by Saracho, focuses on increasing representation and opportunities for underrepresented communities.
RELATED: CHEAPER BY THE DOZEN: GABRIELLE UNION ON WHY MODERN FAMILY REPRESENTATION MATTERS
Recently accepted to the WGA's showrunner training program is Lugo, who does it all: dramedy features, TV writer, director, and producer. Before merging into the indie feature space with projects like Whiplash with Damian Chazelle and The Starling with Melissa McCarthy, she worked for Martin Short on his award-winning Broadway show, Fame Becomes Me. Not to mention one of her most recent projects and another award-winning film, Palm Springs.
Both Saracho and Lugo are destined to change the world of Hollywood, and Selena Gomez has already made her mark. Getting her start on Disney, Gomez is a force to reckon with. Over the years she has become a top-selling artist, actor, producer, entrepreneur, and philanthropist.
As a producer, she has made her name on Netflix with the hit series 13 Reasons Why and the highly praised docu-series Living Undocumented. Gomez also not only appears in, but executive produces the noteworthy HBO Max cooking series Selena + Chef. And if that wasn't enough, stole the show in the critically acclaimed Hulu series Only Murders in the Building. Which is hard to do since that show also features comedic superstars Steve Martin and Martin Short.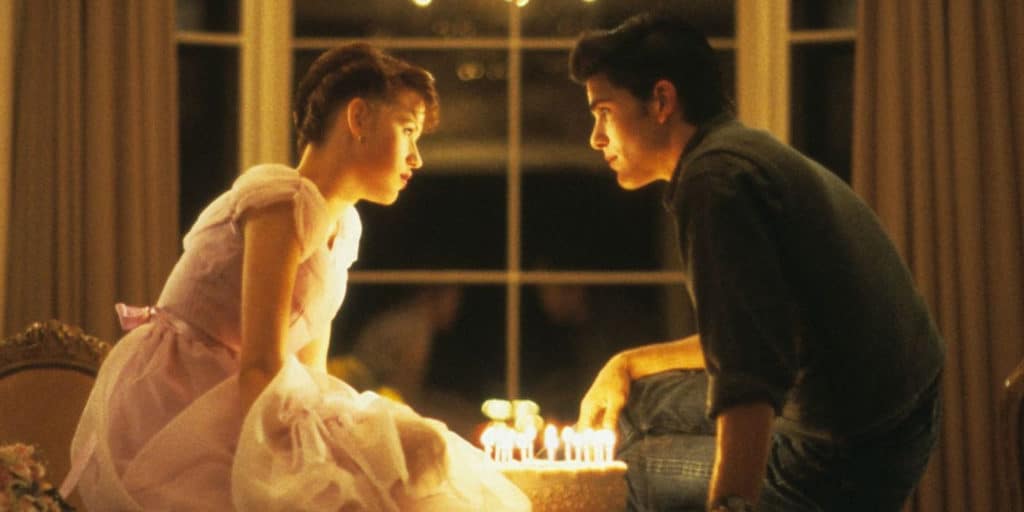 With a trio of strong, empowering women it makes sense why they would set their eyes on reimaging such a classic like Sixteen Candles. And while some people have pointed out how problematic the movie has become over the 30 years since it was created, it's exciting to see it get new life and a new polish in 15 Candles. Especially if it helps do something amazing like create much needed representation for Latinxs.
This is just the beginning for 15 Candles, but hopefully soon we will start hearing what amazing talent will be joining this epic creative team. Let us know your thoughts on social media or in the comments below!
KEEP READNG: NEW BATMAN BEYOND REVEAL: TERRY MCGINNIS IS 1/2 ASIAN
Source: Variety