Moon Knight, starring Oscar Isaac, comes to Disney+ on March 30. Prior to the release, a slew of information is now coming out as the cast and crew run the promotion circuit.
In a recent press conference hosted by Entertainment Weekly, Oscar Isaac opened up about his acting process and revealed that Marvel Studios actually hired his brother to come in and help him play the multiple personalities of his character, Marc Spector.
KEEP READING: MOON KNIGHT: OSCAR ISAAC ON STEVEN GRANT'S UNIQUE COMEDY STYLE
In the comics, Marc suffers from Dissociative Personality Disorder. He received the condition after suffering a traumatic event in Egypt where he was possessed by the Egyptian Moon God Khonshu. Due to the tragic event, his consciousness was split into multiple personalities, one of them being Marc Spector and another being Steven Grant. The Disney+ series will be going down a similar route, splitting the character between the multiple personalities.
SEEING DOUBLE OSCAR ISAAC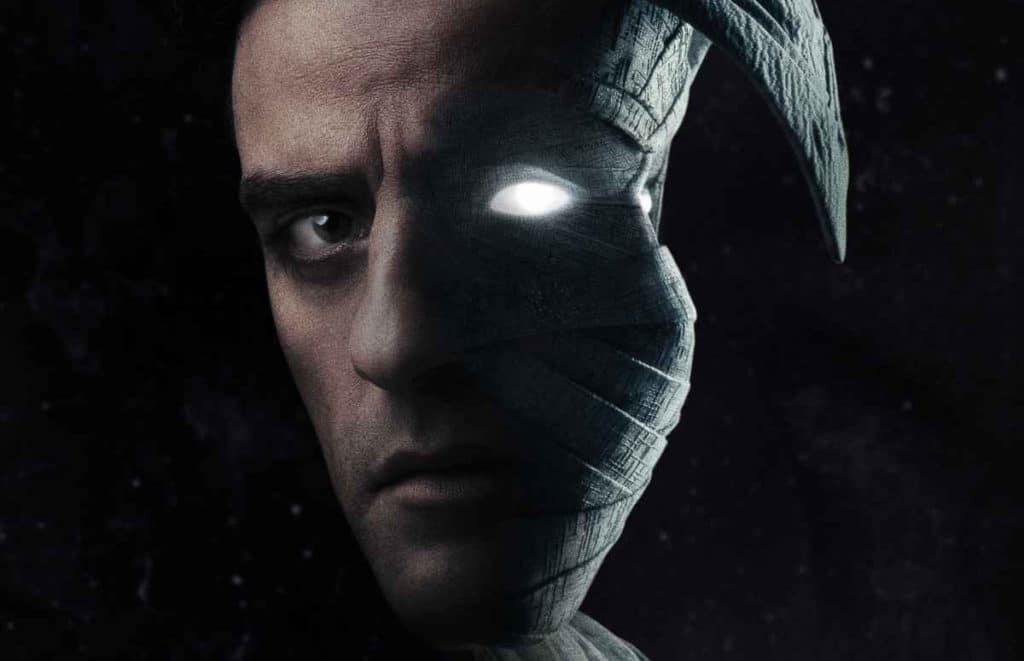 At the press conference, Oscar Isaac opened up about what it was like playing two parts of the same character:
"Well the first thing I did was to hire my brother Michael Hernandez to come in and be the 'other me'. He is the closest thing there is to me on earth. So he came in and play either Steven or Marc, and he would do the accents and everything. Both accents. And so that was really helpful, to have someone who's not only a great actor, but who also shares my DNA to play off of. And that was something that I didn't anticipate…how technically demanding that was going to be.

Having to show up and try to decide which character I was going to play first, and then try to block that out and give my brother notes, then do the scene, then switch characters and figure it all out. Because one of the fun, if not the most fun, things about acting is acting opposite of somebody and letting something spontaneous happen that you didn't expect. But (with this) there wasn't really an opportunity to do that, and we still had to find what makes it feel spontaneous and not all planned out. So that was challenging."
THE CHALLENGES OF PLAYING A CHARACTER WITH MENTAL ILLNESS
Oscar Isaac's words offer a fascinating look behind the scenes of the upcoming show. It's very interesting to see that he worked with his brother, and that he will be using two different accents for his personalities in the series. Isaac is an amazing actor, and it'll be a treat to see him flex his acting chops in this way, playing two characters that interact with each other while sharing the same body.
RELATED: CD PROJEKT RED ANNOUNCES NEW GAME FOR THE WITCHER SERIES
Dissociative Identity Disorder is a real psychological condition that many suffer from in the real world. Because of this, Isaac and Marvel Studios have a difficult task with how they choose to represent it. Playing one character seems difficult enough, but playing multiple characters while still showing respect to those with the real-life condition seems like a daunting task. Of course, Marvel will be taking a degree of artistic license to the disease (one of the personalities is possessed by an Egyptian god after all), but we do hope that they ground the show with a representation that is accurate and respectful.
Oscar Isaac certainly seems up to the challenge, and it's great to see that he put a lot of thought into his portrayal of this character. One only hopes that the effort he is displaying behind the scenes will be captured on camera and within the script, as well.
Official Synopsis:
"Moon Knight follows Steven Grant, a mild-mannered gift-shop employee, who becomes plagued with blackouts and memories of another life. Steven discovers he has dissociative identity disorder and shares a body with mercenary Marc Spector. As Steven/Marc's enemies converge upon them, they must navigate their complex identities while thrust into a deadly mystery among the powerful gods of Egypt."
Moon Knight premieres March 30 on Disney+. Are you excited for Oscar Isaac's performance as Marc Spector? What do you expect from this corner of the MCU? Let us know in the comments below or on our social media.
KEEP READING: POWER RANGERS: RANKING EVERY SEASON OF THE ICONIC DISNEY ERA