Marvel has introduced audiences to countless new heroes over the years and now an entirely new kind of hero is joining the MCU's impressive ranks. Moon Knight, one of the MCU's most anticipated new projects, is just around the corner and will bring the mysterious titular character to audiences in an exciting new adventure.
Moon Knight follows Steven Grant, a mild-mannered British gift shop employee, who unknowingly has Dissociative Identity Disorder as he is pulled into a world of mystery, danger, and Egyptian Gods.
OSCAR ISAAC TALKS ABOUT HIS CHARACTER'S INTERNAL STRUGGLE IN MOON KNIGHT
The Illuminerdi had the opportunity to attend the Moon Knight Virtual Press Conference with the stars, directors, and executive producers. Moon Knight himself, Oscar Isaac, talked about bringing a new kind of hero to the MCU and what makes Moon Knight stand out in a landscape of great heroes.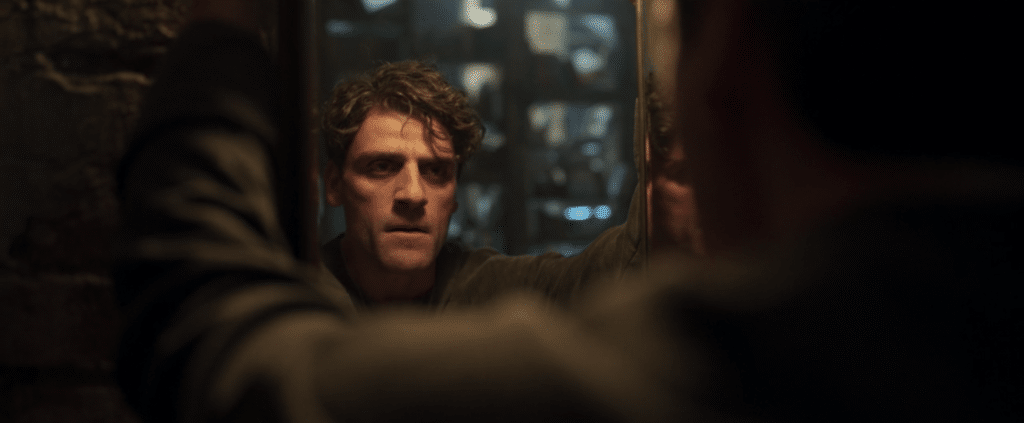 "I think that there was just, when I looked at it and we talked, Grant [Curtis] and Kevin [Feige] and Mohamed [Diab] as well, it just seemed like there was a real opportunity to do something completely different particularly in the MCU. And to really focus on this internal struggle of this character and to use Egyptian iconography and the superhero genre and this language to talk about this real internal struggle that this person is having.

And also, to create an indelible, unusual character particularly with Steven Grant. So, it felt like for me once I kinda got a real take on how I wanted to play Steven and I brought that to everyone and they welcomed that with open arms, I also realized I had real incredible collaborators and it was gonna be a creative adventure."
RELATED: NEW MOON KNIGHT TRAILER AND POSTER DEBUT AT THE NFL PLAYOFFS
It's no surprise that Moon Knight focuses largely on the titular character's internal struggle given Grant's Dissociative Identity Disorder. This literal struggle for control over one's life and body is at the heart of Moon Knight even as the series dives into the Egyptian mythology and superhero realm. Oscar Isaac's passion is obvious not only in how he talks about exploring something "completely different" in the MCU, but in how instrumental he was in finding his portrayal of Steven Grant.
OSCAR ISAAC REVEALS HOW MOON KNIGHT STANDS OUT FROM OTHER MCU PROJECTS
During the Moon Knight press conference Isaac also talked about what makes this project stand out among so many other MCU projects and how this hero doesn't follow the usual vigilante tropes.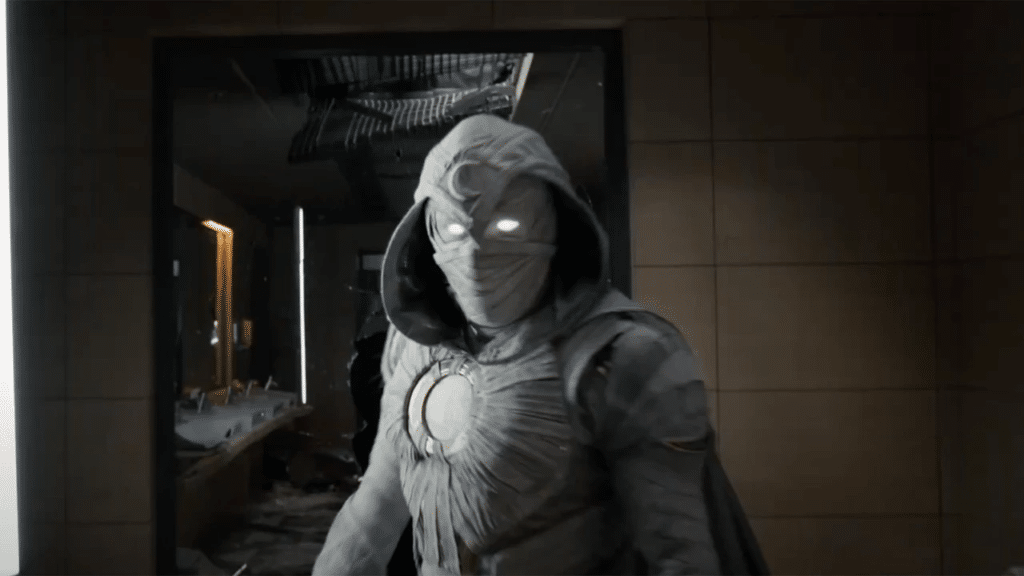 "Well, I think the story is so point of view means that it's just you're in the skin of this guy and you're seeing things happen. You're experiencing it just as he's experiencing it. So, there's something that's terrifying about that. I think Steven in particular there's a sense of humor there that is different from what we've seen. I think Marvel in particular have done such an amazing job at combining action and comedy in such a great way.

And I thought with Steven there was a chance to do a different type of comedy than we've seen, of somebody that doesn't know that they're funny, doesn't know they're being funny. And so that was really exciting. And then to find the counterpoint of that with Marc in some ways leaning into a bit of the stereotype of the tortured kind of dark vigilante guy, but what makes him so special is that he has this little English man living inside of him."
The brooding, damaged vigilante is a tried and true superhero trope with many of the most famous characters following this path. Finding a way to both lean into this trope while also actively going against it is an interesting challenge. By tapping into the struggle of Dissociative Identity Disorder and using that to keep Marc from fully falling into the brooding vigilante is an exciting take.
RELATED: IS THE MCU BUILDING TO A MIDNIGHT SONS PROJECT IN THE UNIVERSE'S EXCITING FUTURE?
Steven Grant not only brings a new perspective to Marc Specter, literally, but a new style of comedy into Moon Knight and the MCU. Marvel is famous for infusing humor into their projects, but what is interesting is that Oscar Isaac specifically looked for a way to bring a new style of humor into the MCU. It is exciting to see Marvel diving not only into new genres and less well-known heroes, but new angles of their tried and true storytelling. Oscar Isaac shines in Moon Knight and it is clear to see why from the passion and thought he has put into this project.
Moon Knight premieres on Disney Plus March 30. Are you excited to watch Moon Knight? What do you think about Oscar Isaac's take on Moon Knight bringing a new kind of hero to the MCU? Leave your thoughts in the comments below or on our social media and check back with The Illuminerdi for more MCU and Moon Knight.
KEEP READING: MOON KNIGHT: ETHAN HAWKE TEASES HIS "TERRIFYING" VILLAIN AND REVEALS WHAT DREW HIM TO THE EXCITING NEW MCU SERIES