X, a new erotic slasher from writer-director Ti West, grabs you by the arm and drags you screaming into the night.
This slasher movie has had its hooks in the hearts and minds of horror fans everywhere since the first trailer, gloriously  set to Foghat's classic rock song, I Just Want To Make Love To You, violently tore into theaters and home media screens across the globe. Finding a high-quality slasher movie which features an original story, untethered to canon or prior installments, is not a common thing, especially in today's cinematic landscape. The highest-profile releases in horror are reboots, sequels or "requels".
RELATED: WEDNESDAY: THE ADDAMS FAMILY ALUM CHRISTINA RICCI JOINS THE CAST
While there's nothing wrong with this, the nature of the genre pushes fans to yearn for creative, original titles, hopefully solid and scary enough for the Hollywood studio system to milk sequels and spinoffs from for years to come. 
X is damn near everything a slasher fan could ask for in a new original movie. A stellar cast of performers, characters well-rounded enough for us to care when they die, kills inventive enough to impress Freddy Krueger, and two new titans of terror within for the subgenre. Howard and Pearl, the elderly antagonists of the film, are surely the two most interesting characters in the movie. Very little is revealed about where they come from, what drives them to kill (outside of obvious motivations such as jealousy and lust).
X: DIRECTOR TI WEST OFFERS UP A FRESH NEW CHAPTER IN THE BOOK OF SLASHER CINEMA
Fascinatingly, X features the actor Mia Goth not only as the sadistic and monstrous "Pearl", but also as the adult film star Maxine. Maxine is the producer's girlfriend, a preacher's daughter, and someone constantly in search of the next best thing. But her desires are vain, and so the "next best thing" is usually cocaine, sex, and/or fame and fortune. She's an empty soul whose dedication to activating the pleasure receptors in her brain is only matched by Pearl's dedication to getting off and getting vengeance on those who can't (or won't) satisfy her. 
Mia Goth is joined by Jenna Ortega, Martin Henderson, Scott Mescudi, Brittany Snow, Owen Campbell and Stephen Ure. Jenna Ortega isn't given much to do in this movie, but she acts her ass off when given the chance. While this certainly isn't as memorable a performance for Ortega as Scream 2022, that's more a result of the script's focus changing than a reflection of Ortega. Ortega's character, Lorraine, pushes Owen Campbell's incredibly insecure character, RJ to try and escape the farm, getting the murder ball rolling right.
JENNA ORTEGA IS QUICKLY BECOMING 2022'S HOTTEST SCREAM QUEEN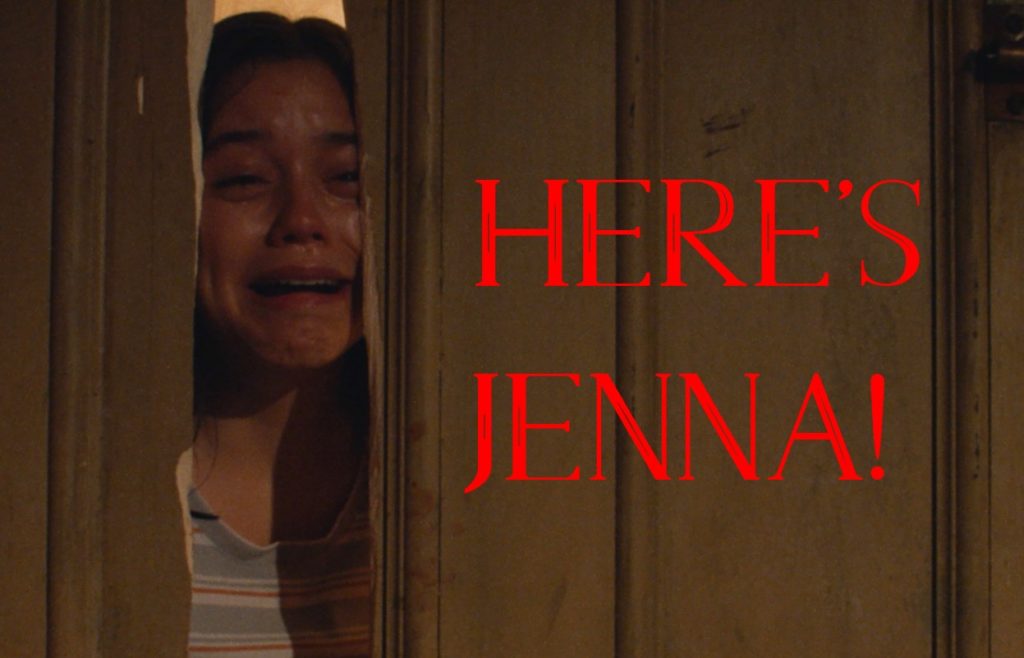 RJ's death was the most gruesome and captivating murder sequence in the film, and it's one of the all-time great kills in the slasher subgenre. From Mia Goth's haunting performance as Pearl, to the macabre camerawork, to the "Grandpa" from Texas Chainsaw Massacre references (he really is the best at killing), that brutal slaying had me grinning from ear to ear.
Admittedly, not all of the death scenes are quite as pitch perfect as RJ's. One character falls victim to some alligators, and their demise left a lot to be desired. There is another, earlier scene featuring the great water lizards chasing some poor soul, a scene which is pure nightmare fuel. Unfortunately, the followthrough failed to match the power of the setup, making for one of the only truly disappointing moments in the film.
RELATED: NETFLIX TO DEVELOP FILM ADAPTATION OF "IRREDEEMABLE" AND "INCORRUPTIBLE" GRAPHIC NOVEL SERIES
All of that being said, once the violence begins, the film kicks like a mule and it doesn't stop bucking until it's thrown you into the credits. Many critics have stated that X is one of the first new slasher movies (not a sequel) very intentionally made for slasher fans. While I would argue that this is a solid film through and through, whether you're a fan of the subgenre or not, going into X could make a big difference in your viewing experience. 
THE HORRIFYING STORY WILL CONTINUE IN THE A24 MOVIE "PEARL"
Much like the original The Texas Chainsaw Massacre, this is a brutal, uncompromising bloodbath. There is a great deal of thematic and symbolic underpinnings at play here, but you have to dig through pounds of slimy red meat to truly understand them, and some people just don't find that to be a very exciting prospect (can you imagine?), and that's totally alright. Blood feasts like these aren't for the faint of heart. X isn't going to spell out its narrative and metaphorical intentions for you, it wants you to revisit the gorey nightmare again and again in order to unravel its dark secrets.
Perhaps more importantly, X wants you to come back for the next chapter. Stay after the credits and you will be treated to a teaser for "Pearl", an upcoming prequel to X, starring Mia Goth in the title role. The teaser promises an entirely new nightmare set in the same location. Perhaps this prequel will give us some more insight into Pearl and Howard's origin, or perhaps it will leave us gasping for air and grasping for answers once again.
Either way, you can count me in.
What did you think of X? Let us know your thoughts in the comments below or on our social media!
KEEP READING: THE RANGERS ARE DEALT A DEADLY CHOICE IN POWER RANGERS UNIVERSE #4