Today is not Wednesday, but we're here to talk about her.
Gather around, Addams Family admirers, as we have some news for you to sink your teeth into. Christina Ricci, who once played Television's most dreadful daughter Wednesday Addams, is returning to the world of The Addams Family in the upcoming spin-off series, Wednesday on Netflix.
RELATED: MOON KNIGHT DIRECTOR MOHAMED DIAB REVEALS ETHAN HAWKE SIGNED ON WITHOUT READING A SCRIPT
Ricci won't be playing Wednesday, though, as that role now falls on the rising star Jenna Ortega – whom you may recognize from Stuck in The Middle, You, Fallout, and Scream (2022). We have been tracking Ricci circling the project for various roles including that of the matriarch, Morticia since last year. Now we know that Morticia is out of the question as that role will be played by Catherine Zeta-Jones. We are uncertain of who Ricci is playing, as details surrounding her character are being locked away in the Netflix vault until further notice.
What We Know About Wednesday Thus Far
Wednesday is a teen mystery comedy with an added flavor of horror, pivoted on the young Addams attending Nevermore Academy as she tries to unravel a 25-year-old mystery involving her parents – all while learning to harness her growing psychic powers and dealing with the CW-ish drama in her adolescent life.
Speaking of the CW, the series is being developed by Smallville scribes Al Gough and Miles Millar, along with horror icon Tim Burton. Wednesday stars Jenna Ortega, Catherine Zeta-Jones, and Luiz Guzman as Wednesday, Morticia, and Gomez Addams respectively, along with Christina Ricci of course.
Who Is Christina Ricci Playing?
We do not know who Christina Ricci is playing, however, I have my suspicions. I could be right, or I could be wrong. It all depends on which way the tide turns. I have this internal thought pendulum that keeps swinging between two possible choices.
One of my thoughts is screaming, telling me that she is indeed playing the very same character all grown up. Hear me out: this show entails a young Wednesday Addams with emerging psychic abilities that presumably involve clairvoyance. With that in mind, I not only expect to see Wednesday have visions of the future but for flashforwards to be an integral part of the story with a very adult version of herself involved. It may even be possible that Ricci's Wednesday is actually communicating telepathically with her younger self across space and time to solve the mystery or change the course of events providing a unique supernatural take to time travel.
RELATED: NETFLIX TO DEVELOP FILM ADAPTATION OF "IRREDEEMABLE" AND "INCORRUPTIBLE" GRAPHIC NOVEL SERIES
My other thought is not as audible as the previous one, though it could be the more plausible outcome. I also think that Ricci might be playing Wednesday's teacher at Nevermore Academy who may turn out to be the show's primary antagonist. She would get close to Wednesday, fool her into thinking that she has her best interest at heart, she may even fool unsuspecting viewers before the metaphorical curtain is pulled and her sinister nature is exposed.
Either way, it's evident that Ricci's role isn't a glorified cameo, she's here for an important reason. We just must dare to question, is she a friend or a foe? We won't find out until we see Wednesday on Netflix. Let's see which one of my theories is correct, if any.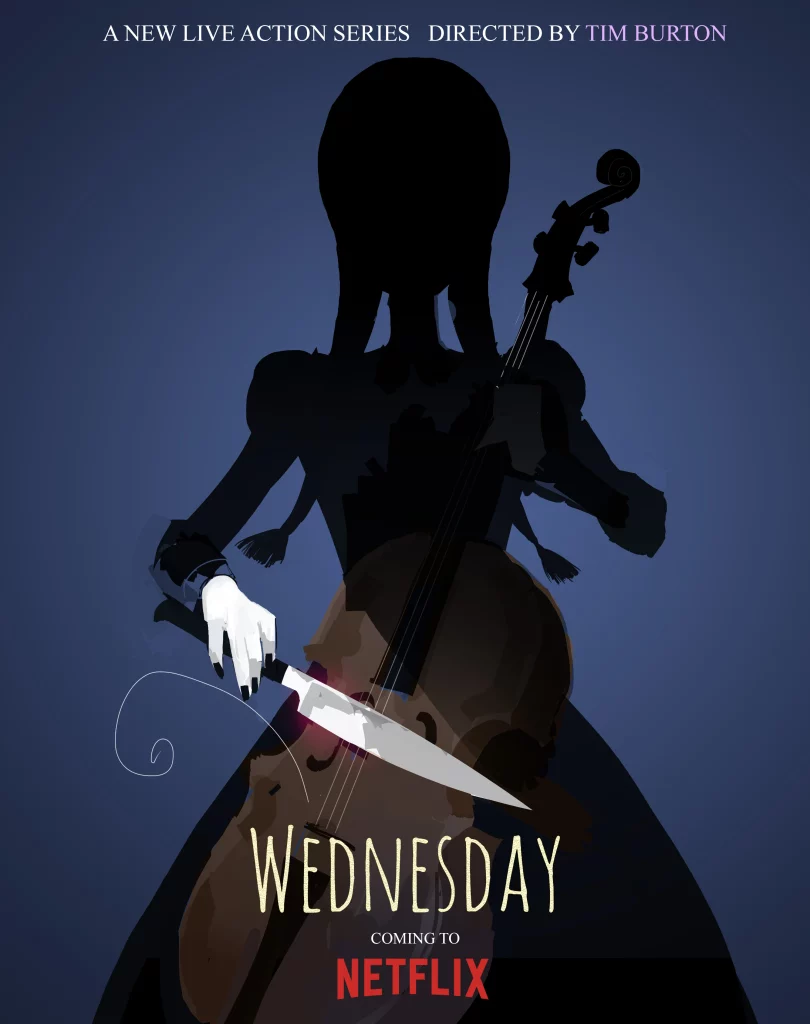 Who do you think Christina Ricci is playing? Are you looking forward to seeing Wednesday on Netflix? Head over to the comment section down below to let us know. Are you a fan of Tim Burton, Christina Ricci, Jenna Ortega, or The Addams Family? We'll be here ready at a moment's notice to provide you with more updates surrounding Netflix's Wednesday. Follow us on Twitter or Facebook so you don't miss any more content like this.
KEEP READING: VIDEO: HOW YOUNG AVENGERS' IRON LAD COULD JOIN THE MCU
Source: Deadline