Joshua Bassett is known for his ability to sing, given how he plays the main role in High School Musical: The Musical: The Series and has debuted his own music.
But while he might not have a singing role in his latest movie, Better Nate Than Ever, the rest of the cast discussed his ability to make music wherever he goes. It seems the New York City did wonders for the actor and singer in that respect.
RELATED: THE MOST MARVELOUS COSTUME QUOTES FROM THE MOON KNIGHT PRESS CONFERENCE

In a press conference held over the weekend, the cast sat down to answer a few questions. One of them, which was about any kind of adventures the cast might have gotten into behind the scenes, led to Joshua Bassett sharing his newfound love for the city.
Joshua Bassett Feels NYC's Magic During Better Nate Than Ever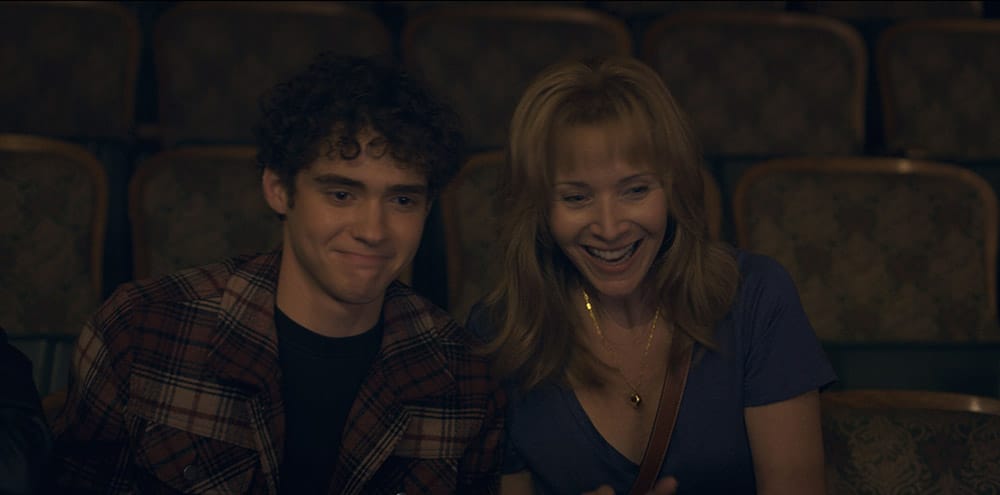 Lisa Kudrow, who plays Nate's aunt and the inspiration for his love for acting, discussed how thrilling it was to be around so many talented artists.
"Absolutely everyone but me was musical and could sing and play a thousand instruments."
This led the author of the hit book that the movie is based on and the director of Better Nate Than Ever, Time Federle, to shine the light on what a music man Joshua Bassett really is. Bassett had never been to New York City before shooting began, but it seems like the magic of the Big Apple did wonders for him.

Federle stated:
"Josh is such an incredible writer and songwriter himself that I think getting to see him in New York City, come into his own and find some people there and getting a new vibe, that was just really cool to watch for him. "
Federle created the hit series High School Musical: The Musical: The Series that stars Joshua Bassett, so the two have been working together for some time and are pretty close. Federle also discussed that New York happened to be an inspiration for Bassett, who has written a bunch of songs about it. Some have been released and others he is planning to release in the future.
RELATED: WEDNESDAY: THE ADDAMS FAMILY ALUM CHRISTINA RICCI JOINS THE CAST

Joshua Bassett chimed in with his greatest adventure during the whole thing. For a first time visitor, he seemed to fit in effortlessly, and maybe we might even see him one day walking back and forth between Broadway.
"[My greatest adventure] was literally wrapping on 42nd Street and being like, 'You Know what? I think I'm just going to walk home." Of course the cast was a little shocked because it was around 30 blocks, but he didn't mind. He just wanted to walk and therefore he did.
But it wasn't just the inspiration on his music, or the calming effect the city had after wrapping up a scene. It seems that New York helped Bassett continue to come into his own as Federle hinted. Which makes sense when you realize that this project and future projects are all ways he is following his heart.

During a GQ interview last year, Joshua Bassett had announced that he was part of the LGBTQIA+ community and since then has wanted to do projects that align with what he needed when he was younger. Including telling The Hollywood Reporter that after reading the script for Better Nate Than Ever, he was like "I need to be part of that. This kid is a star and a light, and he's not afraid of being himself, so why should I be ashamed?"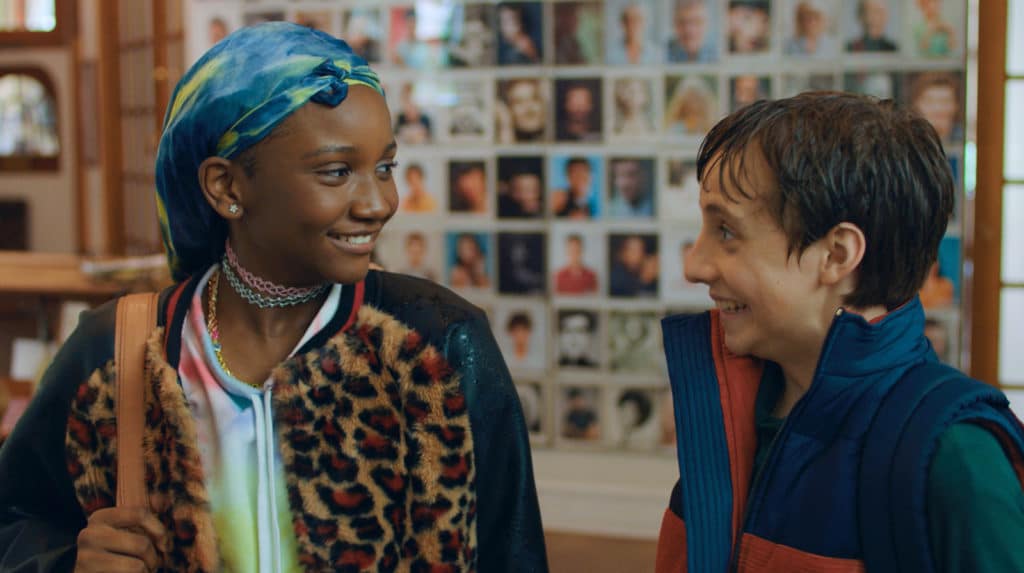 If this movie can have such an impact on Joshua Bassett at 21 years old, imagine the lives it will touch when it debuts on Disney+ on April 1. Here is the synopsis:
Thirteen year old Nate Foster has big Broadway dreams. There's only one problem–he can't even land a part in the school play. But when his parents leave town, Nate and his best friend LIbby sneak off to the Big Apple for a once-in-a-lifetime opportunity to prove everyone wrong. A chance encounter with Nate's long-lost Aunt Heidi turns his journey upside-down, and together they must learn that life's greatest adventures are only as big as your dreams.
Let us know if you plan to watch Better Nate Than Ever when it comes out, either by commenting below or responding on our social media.
KEEP READING: MOON KNIGHT DIRECTOR MOHAMED DIAB REVEALS ETHAN HAWKE SIGNED ON WITHOUT READING A SCRIPT