Tickets are on sale for the 25th Anniversary screening of Studio Ghibli's classic film Princess Mononoke in U.S cinemas.
To help jump start this year's Studio Ghibli Fest, 2022 will see the return of one of the studio's most memorable and classic films: Princess Mononoke. This year will mark the 25th Anniversary of that beloved animated movie, but other films will also be featured in this year's Studio Ghibli Fest, such as Ponyo, The Cat Returns (which will be celebrating its 20th Anniversary), Kiki's Delivery Service, Howl's Moving Castle, and Spirited Away.
RELATED: STUDIO GHIBLI FEST ANNOUNCES NEW SLATE FOR 2022
Princess Mononoke is a fantasy historical epic film. The film focuses on Ashitaka, a young Emishi prince. The film's story revolves around Prince Ashitaka's struggles to be involved with Gods in a specific forest and the humans who want its resources. All of the action is set during Japan's late Muromachi period. 
Princess Mononoke Comes To U.S Theaters To Celebrate Its Historic 25th Anniversary
Princess Mononoke was directed by renowned filmmaker and Studio Ghibli co-founder Hayao Miyazaki. The film had its original release in Japan on July 12, 1997, and had its U.S premiere on October 29, 1999. The film received critical acclaim and became the highest-grossing domestic film in Japan (until Spirited Away broke its record in 2001). Now U.S audiences have the unique opportunity to have the experience of watching this iconic film in U.S cinemas next month.  
In part of Studio Ghibli Fest 2022 celebrations, special screenings of Princess Mononoke will release in U.S theaters in early April. The screenings will have showings of English Dubbed, Japanese with Subtitles, and English Dubbed. Studio Ghibli Fest 2022 will be in collaboration and hosted by Fathom Events. Tickets for Princess Mononoke's 25th Anniversary are on sale now by either visiting  GhibliFest.com or FathomEvents.com.
RELATED: CRUNCHYROLL BLOOMS LARGEST ANIME LINEUP IN HISTORY FOR SPRING 2022
As a massive fan of Studio Ghibli (especially Miyazaki's work), I am glad that Princess Mononoke will be part of Studio Ghibli Fest 2022. I am also pleased that the film is the headliner for this year's fest. I watched Princess Mononoke when I was eight years old, and I still own the original English Dub VHS tape. Of course, I also watched the original Japanese Sub when it was available to stream online.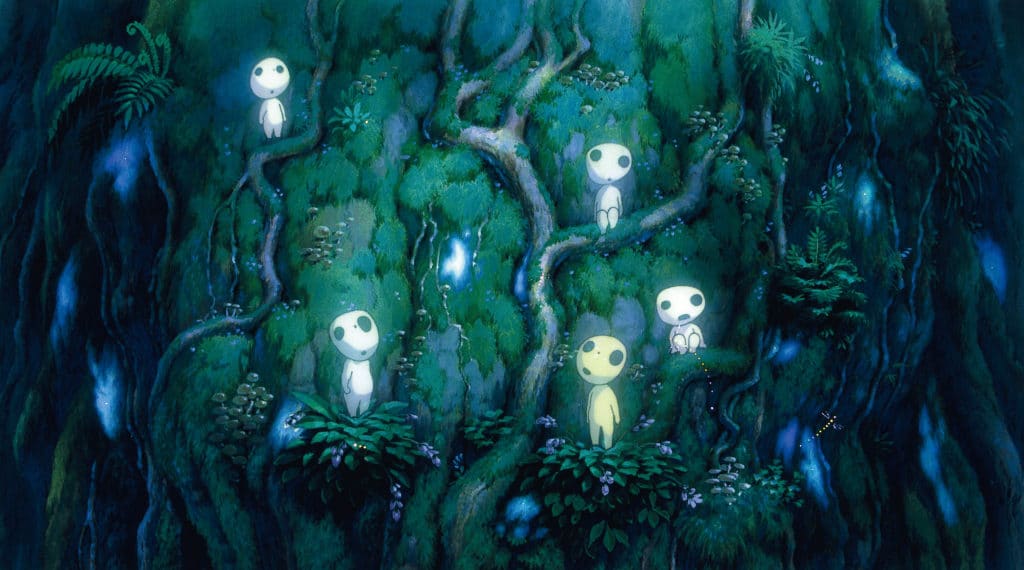 Many Studio Ghibli films are memorable because of the special moments, memories, charm, and life lessons each film presents. Princess Mononoke is an excellent example of those films. Now Princess Mononoke is not my number one favorite Studio Ghibli film (Spirited Away is still my top favorite). But I can not deny the impact and lasting legacy this film gave to animation and filmgoers. Happy 25th Anniversary, Princess Mononoke!
Official Princess Mononoke 25th Anniversary Screenings Press Release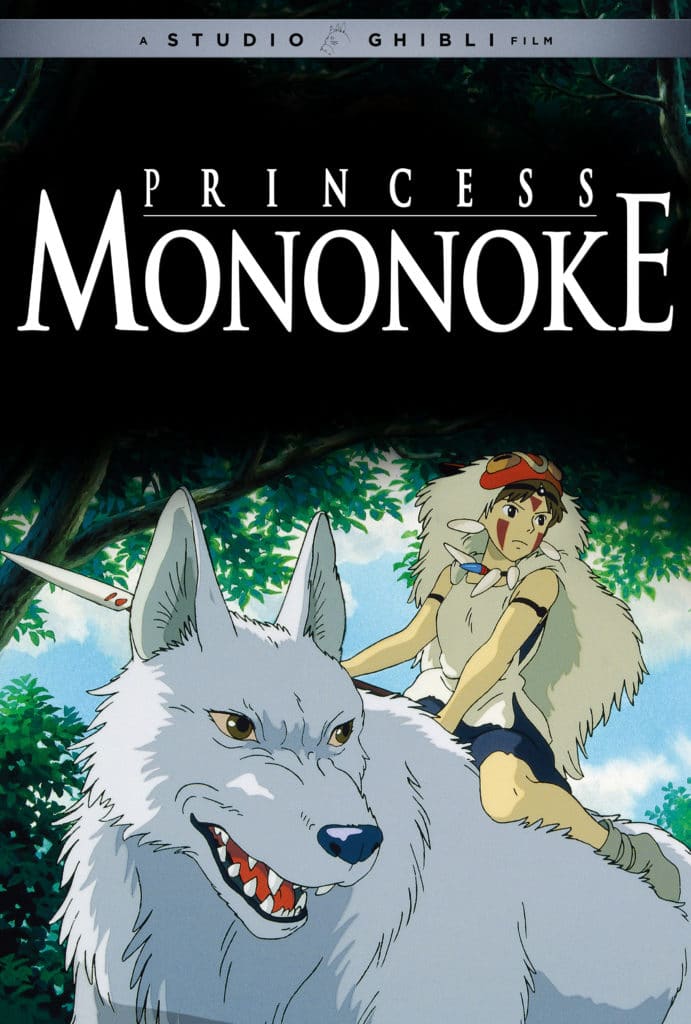 Princess Mononoke 25th Anniversary
Sunday, April 3, 2022 – 3:00 PM Local Time (English Dubbed)
Monday, April 4, 2022 – 7:00 PM Local Time (Japanese with Subtitles)
Wednesday, April 6, 2022 – 7:00 PM Local Time (English Dubbed)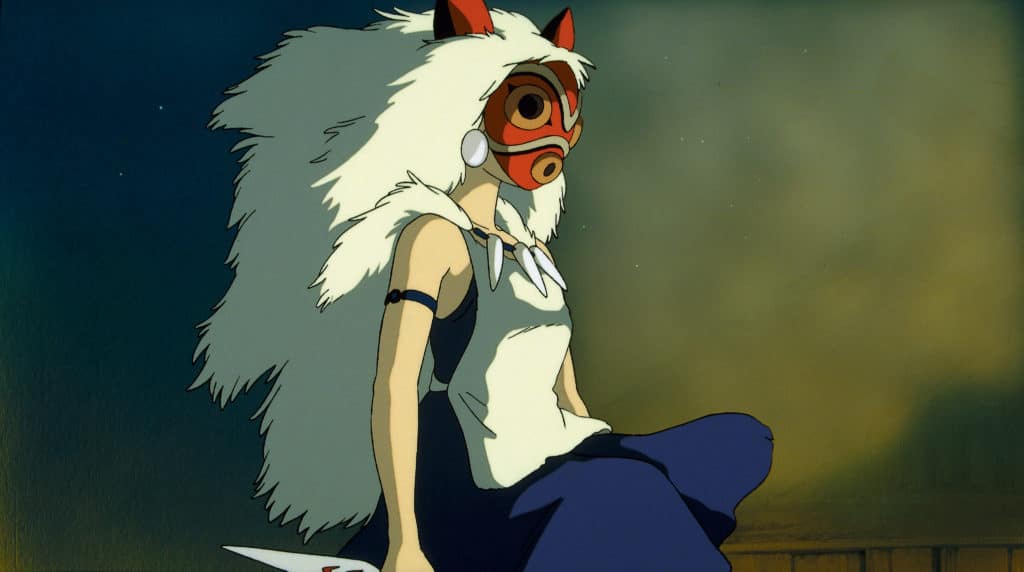 Tickets are on sale now for the celebratory 25th anniversary screenings of esteemed director Hayao Miyazaki's beloved feature Princess Mononoke, kicking off Studio Ghibli Fest 2022. GKIDS, the acclaimed producer and distributor of multiple Academy Award®-nominated animated features, and Fathom Events, are proud to continue their collaboration, and deliver a slate of seven timeless animated classics from the legendary Studio Ghibli to U.S. cinemas this year with Studio Ghibli Fest 2022.
The film will be shown in both original Japanese and English dubbed versions. In addition to the full feature, audiences will get to view exclusive footage from the 2005 documentary "Hayao Miyazaki and the Ghibli Museum," available to view for the first time outside of Japan.
Tickets for Princess Mononoke and the rest of Ghibli Fest 2022 can be purchased online by visiting GhibliFest.com, FathomEvents.com, or at participating theater box offices (Theaters and participants are subject to change).
Are you excited about Studio Ghibli Fest 2022? What is your favorite Studio Ghibli film? Did you grow up watching  Princess Mononoke when you were younger? Let us know what you think in the comments below, or let us know on Twitter.
KEEP READING: THE LOST CITY FINDS ROM-COM GOLD
Source: Studio Ghibli