What a pleasant surprise on this early Thursday afternoon. A brand-new deleted scene from The Batman was released showing Barry Keoghan's Joker.
The movie, which currently sits at number one for the third week in a row, has surpassed the $300 million dollars at the domestic box-office and $600 million worldwide. This dark take on the Caped Crusader gave comic fans something they were longing for: detective Batman. Pattinson's portrayal of Batman in this dark, cold, and corrupted world was nothing short of spectacular. 
RELATED: THE BATMAN REVIEW: THE BATMAN MOVIE THAT AUDIENCES HAVE BEEN WAITING FOR
In the clip below, we see Robert Pattinson's Batman dropping off some pictures and papers to Barry's Joker. From the initial blurred-out shots, we can see that this version of the joker has suffered from incredible burn injuries all over his body. This joker also has a deformed face, having a slanted smile on the left side of his mouth. The green from his hair, the black eye shadow, and the creepy facial expressions, although blurry, give the audience a feel for a terrifying-looking version of the iconic villain. 
ICONIC TAKE OR NEW SPIN?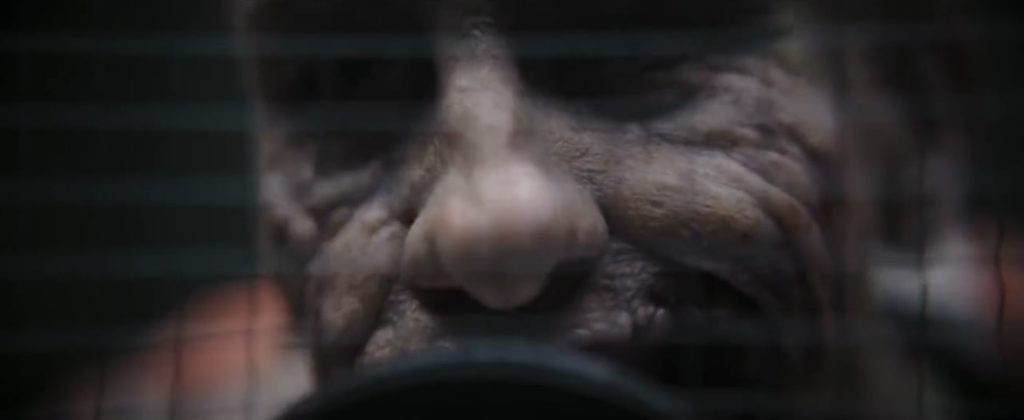 Also, notice how the conversation naturally flows between both characters. It is apparent that they've crossed paths before, and Batman is, most likely, the one that him there. The conversation has a banter feel to it. Joker looks Batman in the eye saying "almost our anniversary isn't it?", which Batman completely ignores and moves on with his questioning. Joker's dry sense of humor also slides in a snarky comment on how Batman's anniversary "gift" is papers. The first anniversary, to be exact. Here, check the clip out for yourself:
The Batman Deleted Scene – Arkham Joker – Barry Keoghan
One of the most impressive things about Keoghan's Joker is his smarts. He accurately revealed Dano's Riddler's persona down to the T. From the "he is a nobody wanting to be somebody" to "maybe he is a fan of yours", and affirming that The Riddler's actions are very personal. The slight comedy sprinkles are what makes this clip absolutely incredible in my opinion. The Joker is actually surprised that The Batman has no clue of what is happening when he is usually "so ahead of the curve".
This Joker is also completely invested in The Batman. He doesn't want to speak about The Riddler as the Caped Crusader is "so much more fun". Some elements from the cartoons are also here. Pattinson's visit is not just for a casual chat. He is there because he wants Joker's help. He needs reassurance, which is something he can get from the only other person that truly understands him and the people he fights.
RELATED: VIDEO: WHAT'S NEXT FOR THE BATMAN 2?
Before the clip ends, the camera pans closer to Joker to give us a real close look at this version of the character. His mouth is completely deformed around his lips. This could be because of a previous battle between both characters or part of an origin story that will be explored later on. Burn marks are also consistent around his mouth and cheeks, which could very well be part of a fight that ended up with this character being badly burned on top of being heavily injured. His teeth also show that this Joker is perhaps someone that had a very rough upbringing due to a precarious childhood.
One thing is for sure: I need more. From the iconic laugh to the new looks, and the way he interacts with The Batman… I really hope we will, eventually, see Barry Keoghan's Joker on the big screen next. I like the idea of Batman visiting his arch-nemesis for advice throughout the sequels. It would make a final battle between the two much more epic.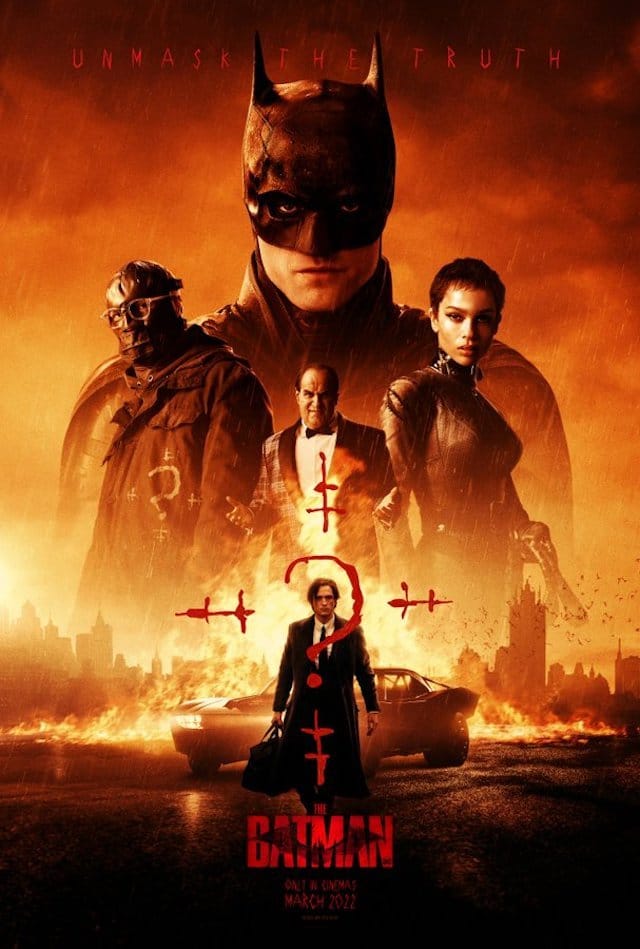 The Batman is currently in theaters everywhere. What do you think? Leave us a comment down below, retweet, like, recite it like a poem, and share this article with your friends. Don't forget to activate the notification bell. Until next time! 
KEEP READING: DOCTOR STRANGE 2: NEW EMPIRE MAGAZINE STILLS GIVE SNEAK PEEK AT AMERICA CHAVEZ AND CONFIRM ILLUMINATI