Critical Role recently celebrated their 7-year anniversary and with it came a slew of exciting new content announcements including a new Exandria Unlimited adventure and the highly anticipated announcement of the new talk show that will replace Talks Machina. Critical Role has incorporated elements of EXU into Campaign 3 with Liam O'Brien, Ashley Johnson, and Robbie Daymond bringing their EXU characters Orym, Fearne Calloway, and Dorian Storm into the main campaign.
However, when Dorian's brother got into some trouble they were forced to flee Marquet leaving Dorian's friends, Bells Hells, behind. Now, Critters have the chance to see the next part of their story as Dorian and his bother meet up with the rest of the Crown Keepers in Exandria Unlimited: Kymal.
EXANDRIA UNLIMITED: KYMAL 2 PART ADVENTURE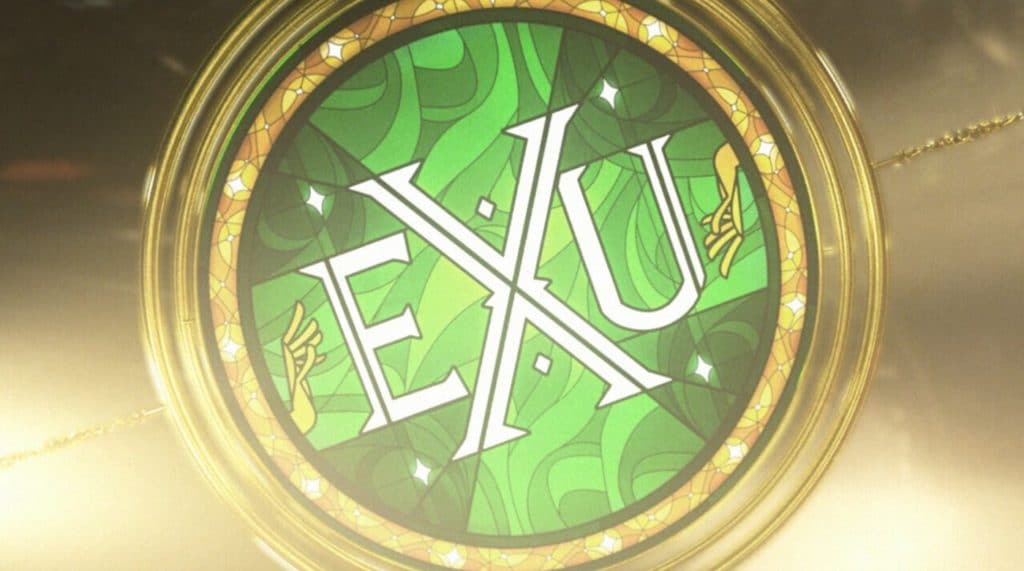 Fleeing from Marquet to Tal'Dorei with his brother, Dorian Storm (Robbie Daymond) returns to his friends, The Crown Keepers, and attempts to lay low in the seedy casino town of Kymal, which naturally leads to the crew attempting a casino heist…
Exandria Unlimited: Kymal will see the return of Robbie Daymond as Dorian Storm, Matthew Mercer as Dariax, Aimee Carrero as Opal, Anjali Bhimani as Fy'ra Rai and Aabria Iyengar will return as Game Master to guide this chaotic crew through a new adventure. Exandria Unlimited: Kymal will also introduce a new character into the mix played by Erica Lindbeck.
RELATED: CRITICAL ROLE'S NEW MIGHTY NEIN ORIGINS GRAPHIC NOVEL TO EXPLORE THE MYSTERIOUS PAST OF MOLLYMAUK TEALEAF IN FALL 2022
Although it was sad to see Robbie leave Campaign 3, it will be exciting to see Dorian Storm's story continue along with the other Crown Keepers and GM Aabria Iyengar in a whole new adventure which is sure to be filled with chaos and hijinks. Critical Role has also revealed their new talk show 4-Sided Dive which replaces Talks Machina with a new format and release schedule.
NEW CRITICAL ROLE TALK SHOW 4-SIDED DIVE
Lore, insight, curiosity, and chaos… Dive into Critical Role's monthly talk show! 4-Sided Dive features a roundtable discussion between four guests with a signature Critical Role twist. At the top of each episode, guests let the roll of the dice decide who will take on the role of Tavern Keeper (a sort of quasi-host?) and thus steer the show with absolutely no preparation. In addition to discussing the campaign and characters, party games and chaos will be sprinkled in. Fan questions will also be pulled from the Tower of Inquiry, a "Chenga" tower that yields serious consequences when it all comes crashing down.
RELATED: THE LEGEND OF VOX MACHINA STAR MARISHA RAY ON KEYLETH'S UNIQUE IMPORTANCE FOR YOUNG WOMEN IN NEW FANTASY SERIES: EXCLUSIVE INTERVIEW
4-Sided Dive will be a monthly series instead of weekly airing the first Tuesday of each month starting April 5 on Critical Role's Twitch and YouTube at 7pm Pacific. Critters can submit evergreen questions about Campaign 3 at critrole.com/tower. The debut episode of 4-Sided Dive will feature Matthew Mercer, Marisha Ray, Travis Willingham, and Robbie Daymond as the inaugural guests. The new format for Critical Role's talk show is primed for hilarity and chaos as well as intriguing insights into the new Campaign. Critical Role has had an extremely impressive 7 years and they aren't showing any signs of slowing down with a ton of exciting new content and their ongoing third campaign well underway.  
Exandira Unlimited: Kymal Part 1 premieres on Twitch and YouTube March 31st at 7pm Pacific and Exandira Unlimited: Kymal Part 2 premieres on Twitch and YouTube April 1st at 7pm Pacific. The VOD of Part 1 will be available on YouTube on Monday, April 4th and Part 2 on Tuesday, April 5th. 4-Sided Dive premieres April 5th at 7pm Pacific on Twitch and YouTube and will premiere the first Tuesday of every month. VODs of 4-Sided Dive will be available on YouTube the Wednesday following the broadcast.
Are you excited to see the Crown Keepers adventure continue? What do you think about Critical Role's new talk show format and release schedule? Leave your thoughts in the comments below or on our social media and check back with The Illuminerdi for more Critical Role.
KEEP READING: THE LEGEND OF VOX MACHINA REVIEW: A GLORIOUSLY ACTION-PACKED, HILARIOUSLY RAUNCHY FANTASY ADVENTURE
Source: Critical Role