Sam Raimi and Bruce Campbell fans unite and rejoice because Saber Interactive and Boss Team Games have released a new trailer narrated by Bruce Campbell, the man himself, for the upcoming and latest new co-op PvP and PvE multiplayer action titled, Evil Dead: The Game.
The recent footage took a deeper dive into the mechanics and unique gameplay behind the most horrifying force of evil ever to torment the living: the vile Kandarian Demon. 
Evil Dead: The Game – Kandarian Demon Gameplay Trailer
To note, when one plays as the Kandarian Demon they can utilize terrifying possession powers and an army of darkness at its command, because the reality is that the Kandarian Demon is a powerhouse to be feared as it chases survivors through the woods. As the great Demon you only have one job, to hunt down and eliminate enemy players yourself or command your ravenous Deadite minions to attack. It's refreshing to be able to actually take control of your Deadite minions, environmental objects (including those infamous trees!), and even the survivors themselves to frighten and vanquish any mortal who stands in your way.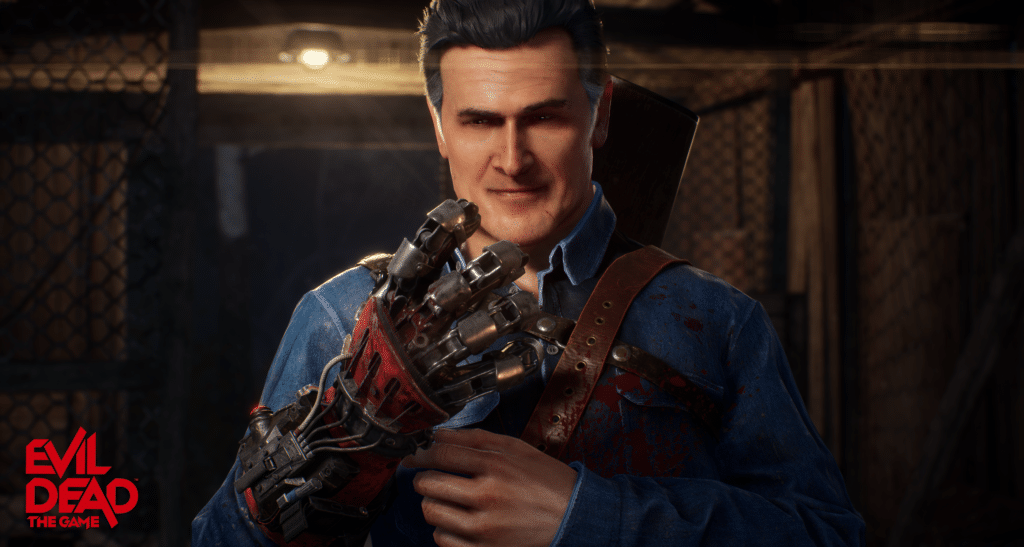 The Kandarian comes with a variety of appearances that fits the unique style of each player. Of course with different enemy types and bosses including Henrietta, Eligos, and Evil Ash themselves it seems fans of the iconic horror film franchise will be in for a treat.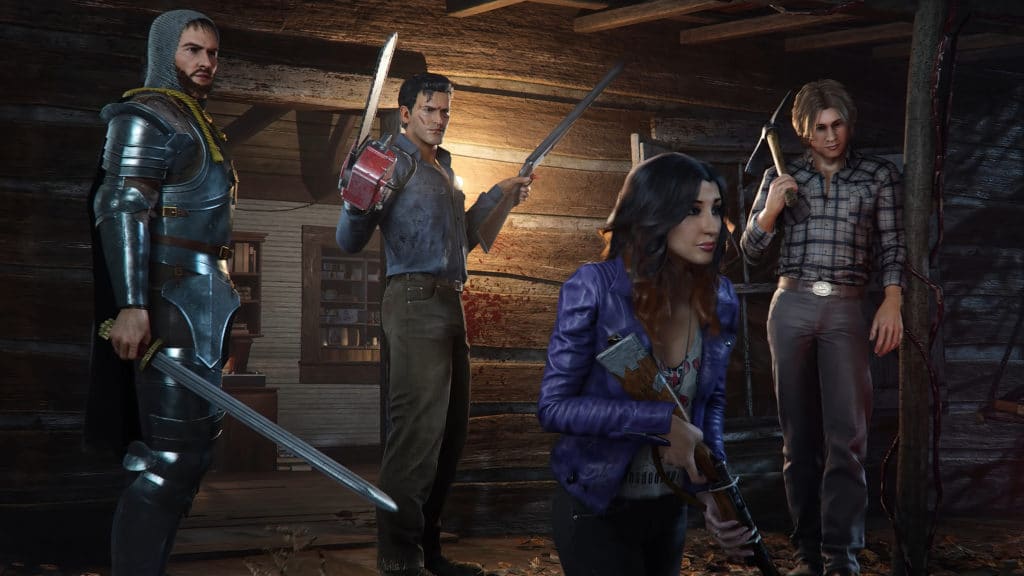 Saber Interactive revealed more about the inspiration of the game in a press release:
Evil Dead: The Game is inspired by the iconic horror, humor and action of the "Evil Dead" franchise, Evil Dead: The Game brings the series' biggest characters together in a pulse-pounding battle with the forces of darkness. Work as a team of four survivors, including Ash Williams, Kelly Maxwell, Pablo Simon Bolivar, Scotty, Lord Arthur and more, to kick Deadite butt and banish the vile Kandarian Demon. Or become the Demon yourself, using your powers of possession to stop the good guys dead and swallow their souls! Battle with more than 25 hard-hitting weapons and a variety of skill trees in multiplayer and bonus single-player missions to survive the night." 
To note, pre-ordering any version of the game grants two bonus Ash outfits: the Ash Williams S-Mart Employee Outfit and Ash Williams Gallant Knight Outfit. Also to mention there is a Deluxe Edition that includes the Season Pass 1, featuring four upcoming DLC packs. Evil Dead: The Game has also been announced for future release on Nintendo Switch.
Evil Dead: The Game is available to pre-order now and will release on May 13, 2022, on PC via the Epic Games Store, PlayStation®5, Xbox Series X|S, PlayStation®4, and Xbox One. So what are your thoughts are you excited to jump into the realm of director Sam Raimi's revered madness. Did you ever see Evil Dead or do you know the cult classic franchise? As always check us out on Twitter. 
KEEP READING: SUICIDE SQUAD KILLS THE JUSTICE LEAGUE VIDEO GAME UNEXPECTEDLY DELAYED UNTIL SPRING 2023