2022 is set to be a fantastic year for MCU fans, first with Moon Knight and soon enough with Doctor Strange in the Multiverse of Madness!
The Doctor Strange sequel will be entering theaters on May 6th, where fans can feast their eyes on all the glorious multiversal insanity that is sure to be spilling out of the screen. And if a recent rumor is true, the run time of this tentacle-filled acid trip will be one of the MCU's longest films!
New Rumored Runtime For Doctor Strange In the Multiverse of Madness
A Brazilian ticketing website called Ingresso recently uploaded Doctor Strange In the Multiverse of Madness to their system, with the runtime set to clock in at 2 hours, 28 minutes. The website has since removed the runtime (their website now shows "0 minutes"), but not before eagle-eyed fans snapped a shot of it and ran through the streets of the internet shouting the news like a paperboy in the 1920's.
Because that's what fans do best! Nothing gets past you!
RELATED: DOCTOR STRANGE 2: NEW EMPIRE MAGAZINE STILLS GIVE SNEAK PEEK AT AMERICA CHAVEZ AND CONFIRM ILLUMINATI
If this rumored runtime is true, it would tie with Spider-Man: No Way Home as the fourth-longest movie in the MCU, behind Avengers: Infinity War, Eternals, and Avengers: Endgame. So get ready to cancel those pee breaks, because if even half of the rumored cameos and multiversal shenanigans are true, you're not going to want to miss a second of this movie. So maybe skip the soda this time! Or if you do buy a soda, make sure you get one with a large cup so you can use it in case of emergency…
A LOT OF STORY TO COVER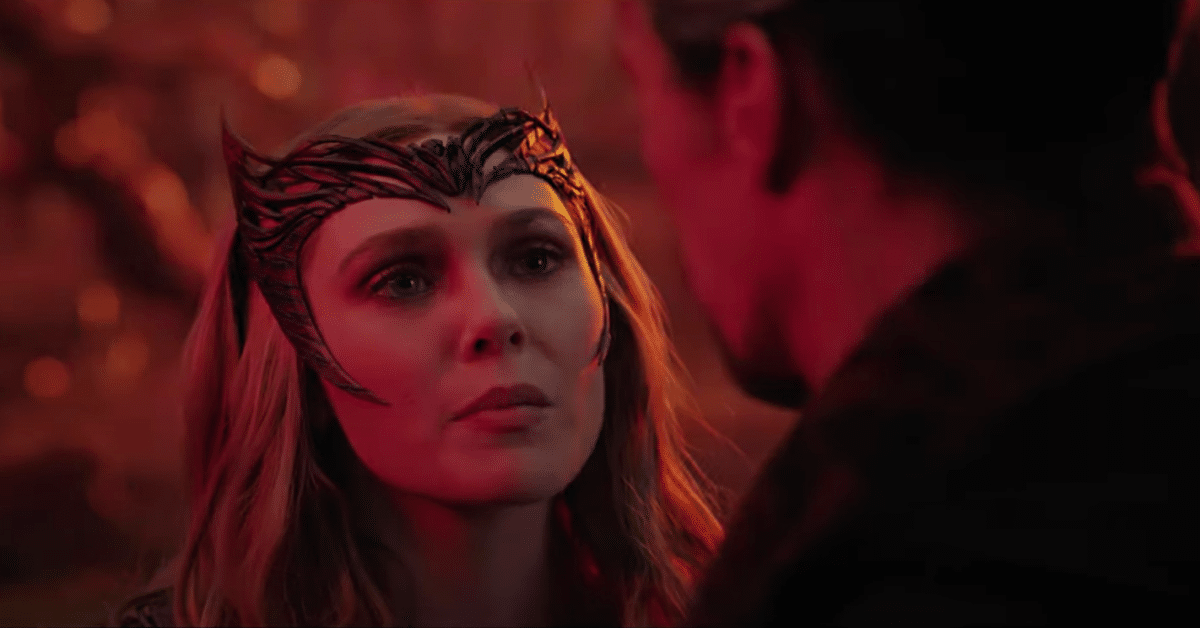 From what we've heard, Doctor Strange in the Multiverse of Madness is going to need every second of this runtime to dive into the story its trying to tell. Not only does it serve as a continuation of Steven Strange's story from the first film, but it also will serve as a continuation of Wanda's story from Wandavision, the Multiverse stories from What If…?, and probably a tad bit of the Loki series as well! The film will also be introducing the character of America Chavez, played by Xochitl Gomez.
On top of all of that, there been countless rumors about who else could be showing up as the members of the Illuminati, including a Tony Stark variant played by Tom Cruise, a variant of Mr. Fantastic played by Ioan Gruffund from the Fox films, a Maria Rambeau variant of Captain Marvel played by Lashana Lynch, a Black Panther played by Michael B. Jordan, Captain Carter from the What If…? series, and several others.
RELATED: VIDEO: MARVEL'S ILLUMINATI IN DOCTOR STRANGE IN THE MULTIVERSE OF MADNESS?
So yes, you're going to have to hold that pee, because this movie is going to be jam-packed full of comic-book insanity.
Doctor Strange in the Multiverse of Madness Official Synopsis
"In Marvel Studios' Doctor Strange in the Multiverse of Madness, the MCU unlocks the Multiverse and pushes its boundaries further than ever before. Journey into the unknown with Doctor Strange, who, with the help of mystical allies both old and new, traverses the mind-bending and dangerous alternate realities of the Multiverse to confront a mysterious new adversary."
Doctor Strange in the Multiverse of Madness releases in theaters May 6, 2022. What cameos are you expecting in Doctor Strange in the Multiverse of Madness? Let us know what you think over on Twitter!
KEEP READING: 2022 OSCARS RECAP: REVIEWING THE SHOCKING DRAMA AND FULL LIST OF WINNERS
Source: CBM