As is being made clearer and clearer after the new Super Bowl trailer, Marvel's Illuminati is set to make an appearance in Doctor Strange in the Multiverse of Madness.
Who is Marvel's Illuminati?
What is Marvel's Illuminati? In the comics, they are a team of superheroes of exceptional power, intelligence and leadership who are tasked with dealing with potentially world-ending events. This team normally consists of Doctor Strange, Professor X, Iron Man, Mister Fantastic, Namor, and Black Bolt. 
In the upcoming Doctor Strange sequel, we could be meeting a Multiversal version of this team, featuring members from throughout the Marvel Multiverse. Marvel's Illuminati is likely tasked with maintaining balance in the Multiverse, and could even be the true TVA as seen in Loki. 
RELATED: VIDEO: HERE'S HOW VIN DIESEL COULD PLAY BLACK BOLT IN DOCTOR STRANGE IN THE MULTIVERSE OF MADNESS
We've broken down a few images in the past regarding the existence of Marvel's Illuminati, but today, in the wake of our first full trailer for Doctor Strange in the Multiverse of Madness, let's break down the potential members of this team. 
Check out our Marvel's Illuminati video below!
Marvel's Illuminati in Doctor Strange in the Multiverse of Madness?
Professor X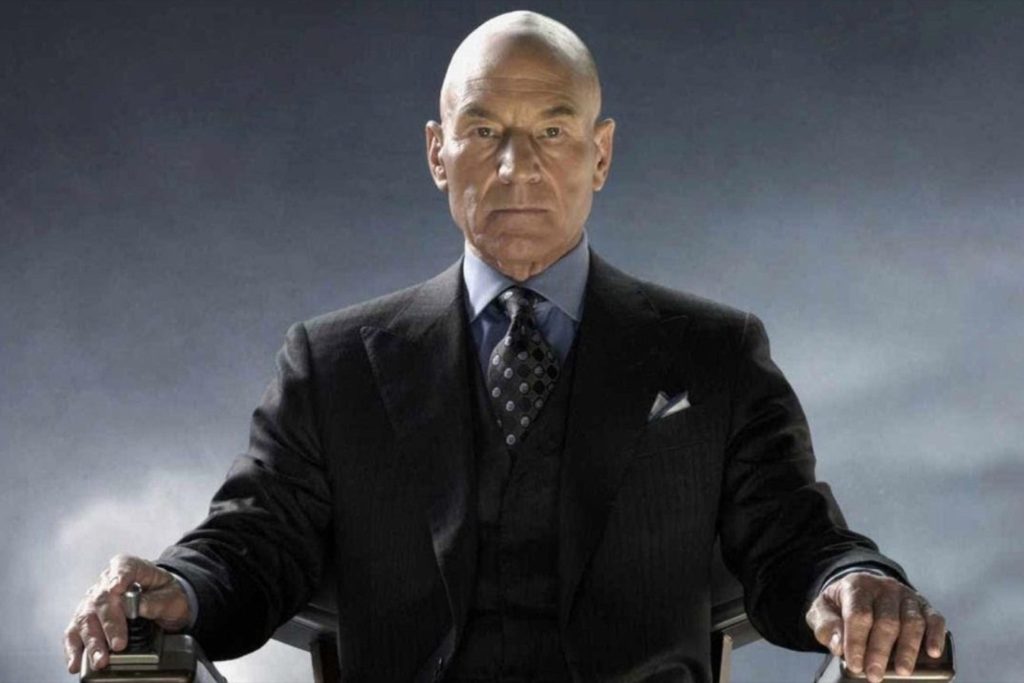 As we saw in the trailer, as well as a few reports, Professor X, played by Patrick Stewart is set to appear in the film. Now the question remains, who is this version of Charles Xavier? Initially, it was assumed this version was from the X-Men franchise, but after inspecting the leaks and the trailer, this actually could be Professor Xavier from the animated X-Men series. During the trailer, we get a brief glimpse of an alternate universe, which appears to be animated. Also, the hover-chair we saw Professor X in is comparable to that of the aforementioned series.
RELATED: COULD THE MCU'S PROFESSOR X BE FROM THE X-MEN '97 ANIMATED SERIES?
This would make a lot of sense as Marvel Studios is reviving the series as X-Men '97. This could of course just be an homage to the series, and this will be the X-Men film universe's version. Only reason they might have chosen a different variant of Professor X for Patrick Stewart to play is because his character in the X-Men film universe received a proper sendoff after dying in 2017's Logan.
Mordo
RELATED: MASTER MORDO OUTFIT DISPLAYED IN NEW HASBRO PACKAGING ART
Joined by Professor X seems to be Mordo, who appears to be the one who brings Strange in for his desecration of reality. Mordo is likely the variant from the main MCU, and was chosen to join this team after he left the Sanctum back in 2016's Doctor Strange. 
Superior Iron Man & Captain Marvel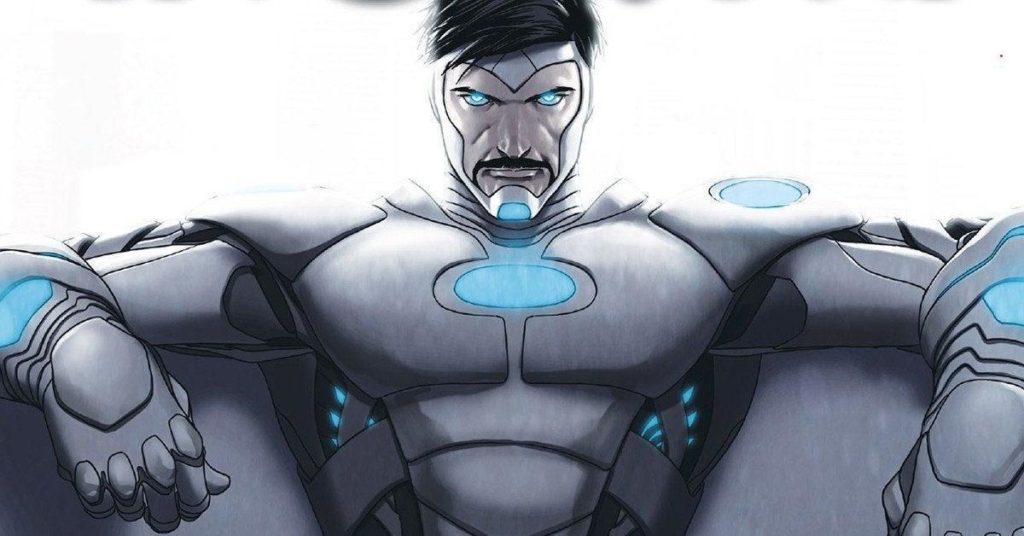 As we saw in the trailer, we saw a mysteriously powerful character fighting Scarlet Witch. After looking at some zoomed in photos of the trailer, I believe these are actually two separate characters. 
In one shot it appears to be a version of Superior Iron Man, as we can make out a goatee and a silver suit. Superior Iron Man in the comics is where Tony Stark creates a suit of armor where he is effectively one with his suit. Arguably Iron Man's strongest form. This variant of Iron Man is rumored to be played by Tom Cruise and might be a more sinister version of the character. We did see Ultron sentries taking Stephen Strange into custody, and I imagine he played a role in their creation.
RELATED: SPIDER-MAN: NO WAY HOME WRITER REVEAL EARLIER DRAFTS OF THE MEGA-HIT FEATURED MORE OF CHARLIE COX'S MATT MURDOCK
In another shot, this appears to be a Monica Rambeau variant, although this doesn't look like Teyonah Parris as seen in WandaVision. This could be a variant where Monica has taken on the mantle of Captain Marvel instead of Carol Danvers.
RELATED: VIDEO: COULD IRONHEART'S VILLAIN BE THE HOOD?
The reason they could look so similar is because for one, this version of Iron Man is rumored to possess Infinity Stones, effectively making his power level similar to Captain Marvel's. It could also be that perhaps after Superior Iron Man is either defeated or killed by the Scarlet Witch, or whoever they might face, Rambeau could wear his suit for an extra boost. It's also quite possible that with Tony Stark, having seemingly perfected Ultron, put suits of armor around Marvel's Illuminati including Rambeau, wearing a modified Iron Man suit for her power set.
Mister Fantastic
RELATED: VIDEO: ARE THE MIDNIGHT SONS COMING TO THE MCU?
We also got a potential tease for Mister Fantastic as we saw a figure sitting in a chair before Doctor Strange where some drew similarities to the 2005 Fantastic Four film's Reed Richards. This could certainly be the version played by Ioan Gruffudd, but rumors have pointed to John Krasinski playing a variant of this character.
Balder The Brave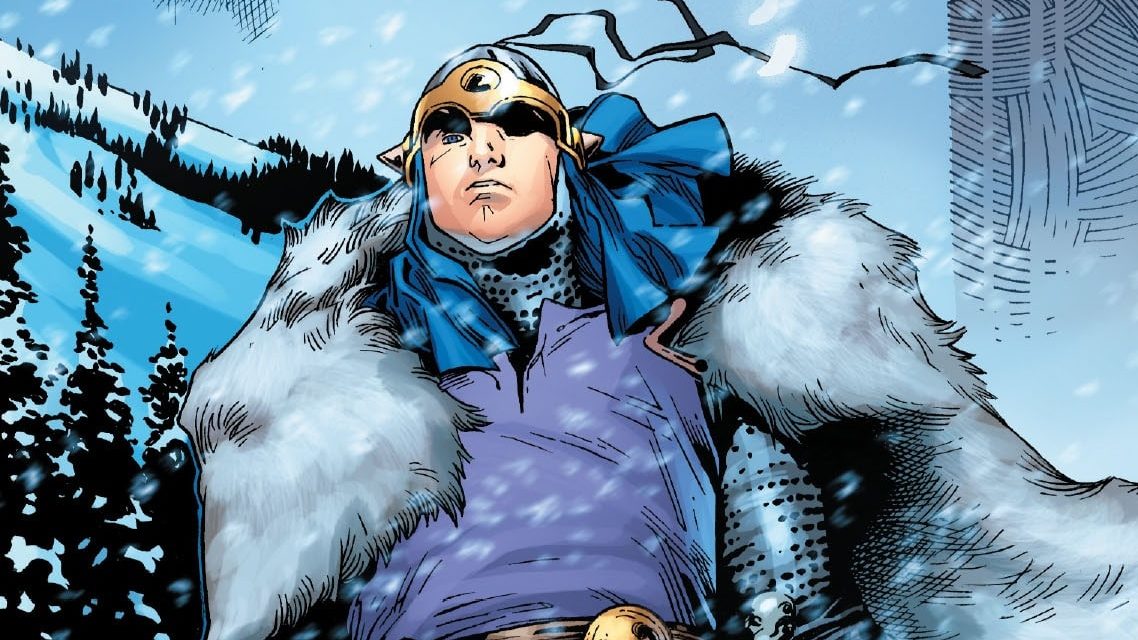 RELATED: VIDEO: EVERYTHING WE KNOW ABOUT GUARDIANS OF THE GALAXY VOL. 3!
In Marvel's Illuminati headquarters, we saw several statues, and one appeared to be Balder the Brave! In the comics, Balder is an Asgardian who is Thor's half brother. This character has been rumored for the film, and could have even taken on the mantle of Thor in his home universe.
Captain Carter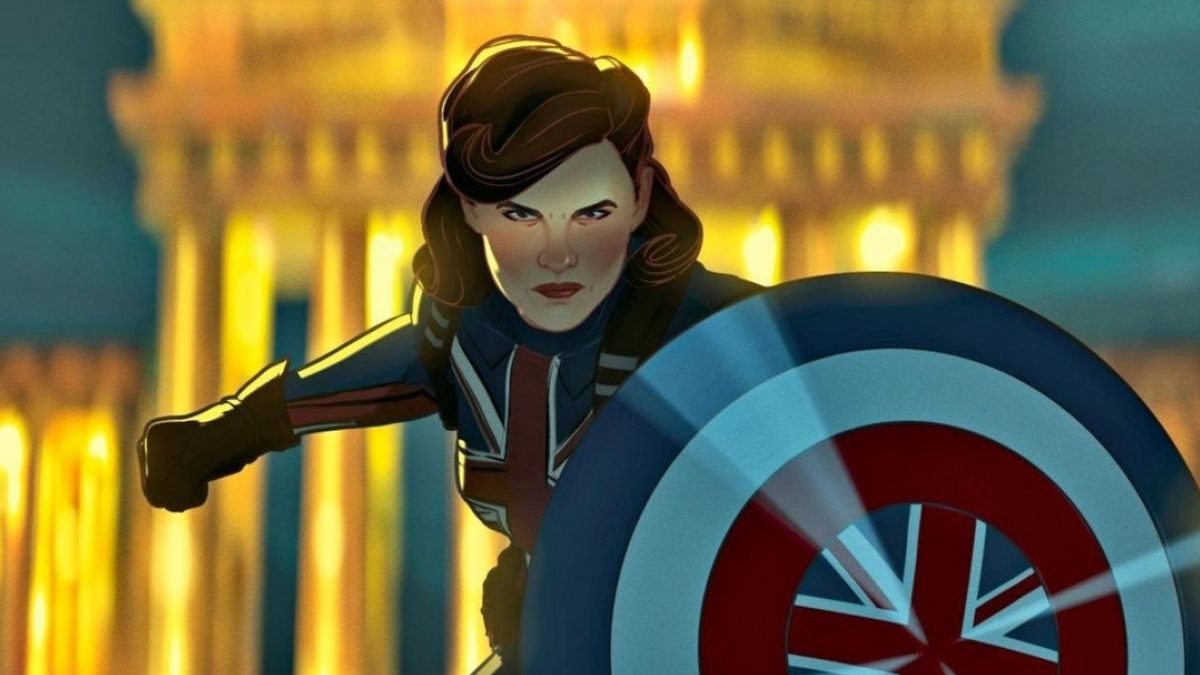 Finally, a harder to spot easter egg could tease another member of Marvel's Illuminati, and that's Captain Carter. In the Doctor Strange in the Multiverse of Madness poster, Captain Carter's shield is clearly visible. Perhaps after her adventure with The Watcher and the Guardians of the Multiverse, she could have been asked to join the Illuminati to continue to safeguard the multiverse. Deadpool was also possibly seen on this poster, but I doubt he'd be asked to join this team, and will probably just fall out of the X-Men universe into the Marvel Cinematic Universe. 
Doctor Strange in the Multiverse of Madness is set to release May 6th, 2022 only in theaters. That's all the members we currently think could make up the Multiversal Illuminati in Doctor Strange In The Multiverse of Madness! Plenty more multiverse characters are rumored to join the film and we can't wait to break it all down. What are your thoughts on this lineup for Marvel's Illuminati? Anyone else you hope to see join? Let us know in the comments and on our Twitter!
KEEP READING: 3 POTENTIAL MCU SURPRISES HIDDEN IN NEW DOCTOR STRANGE IN THE MULTIVERSE OF MADNESS POSTER