In an exclusive interview with The Illuminerdi, DC creators have stated that they would like to see Zach Braff portray Ted Kord/Blue Beetle in the Arrowverse.
Ted Kord has yet to be introduced in the Arrowverse, however, his partner in crime Mike Carter / Booster Gold (played by Donald Faison) appeared in the seventh season of DC's Legends of Tomorrow.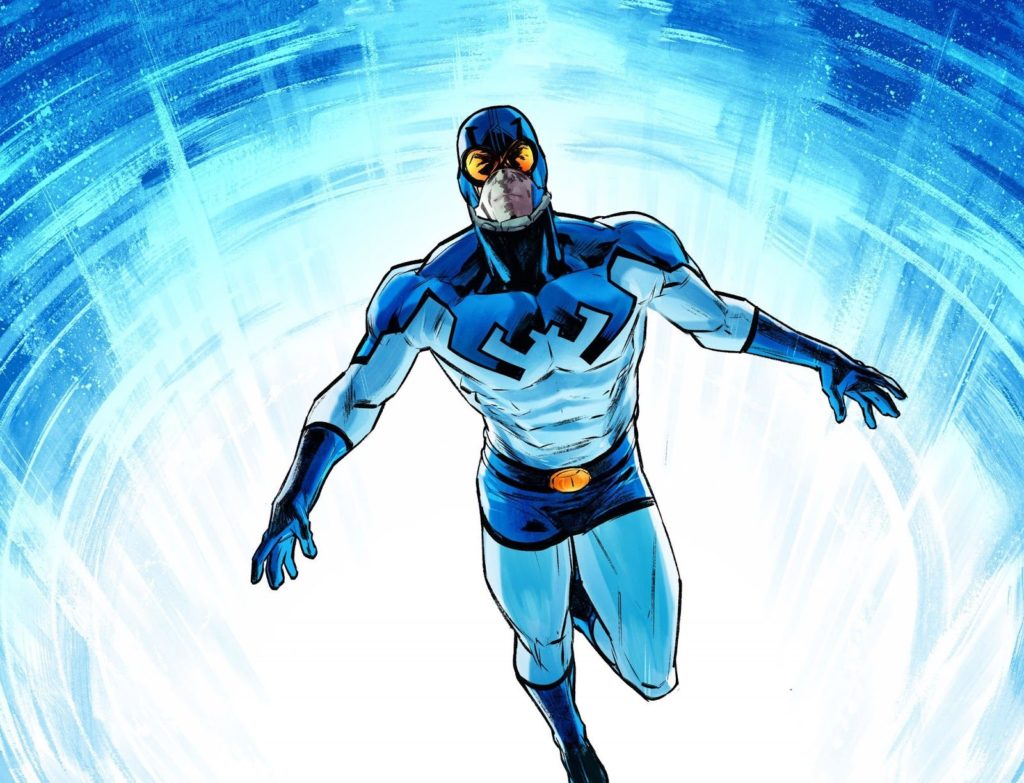 The Illuminerdi recently spoke with some of the writers and producers of DC Showcase: Blue Beetle, who spoke about some of the classic stories involving Ted Kord and the original Blue Beetle, Dan Garret. They also spoke about their thoughts on the upcoming live-action movie that features the Jaime Reyes version of the character.
DC Showcase Blue Beetle Creators On Zach Braff Playing Ted Kord
When speaking about Booster Gold in the Arrowverse, Jeremy Adams, who did the story for was DC Showcase: Blue Beetle asked who he thought should play Ted Kord/Blue Beetle in that universe.
"It's Zach Braff; it has to be. One thing about Blue Beetle in general, like the Ted Kord/Dan Garret relationship, was that he becomes a superhero built on a promise he can't even activate the magic of the scarab, so he just becomes this techno-genius, wise-cracking superhero. Then, Jaime Reyes, it depends on his origin story; I always think of the Blue Beetle archetype as just a story about brotherhood in a way. I would lean into the heart of that for the new movie.
RELATED: DONALD FAISON LANDS MYSTERY ROLE ON LEGENDS OF TOMORROW: IS HE BOOSTER GOLD?
Zach Braff and Donald Faison previously starred in the medical comedy-drama, Scrubs. The two had great chemistry on the show so it would be a great fit to have the two reunite after Scrubs ended in 2010. Braff also looks the part of Ted Kord's version of Blue Beetle from the comics, so it seems like he could be the perfect fit.
Jim Krieg, a producer on the Blue Beetle short, talked about some of the things he would like to see in the upcoming HBO Max film, including some of the classic characters from the comics:
"I would love for it to harken back to these classic Blue Beetle characters. Even if it's not an extended part of the plot, just a tip of the hat to Ted Kord and Dan Garrett would be nice. I think that what's baked into it already is that the Jaime Reyes version is funny, and I think that we like the humor that's built into a lot of these silver age characters. Not always intentional humor, but it's certainly there."
Do you like the idea of Zach Braff being cast as Ted Kord the Blue Beetle? Let us know your thoughts over on our social media!
KEEP READING: DC SHOWCASE'S CONSTANTINE CREATORS SHARE EXCITEMENT FOR MATT RYAN'S RETURN TO ICONIC ROLE: EXCLUSIVE