The April 2022 lineup for PlayStation Plus is here!
The line keeps trucking in as we introduce the games: Hood: Outlaws & Legends, Slay the Spire, and Spongebob Squarepants: Battle For Bikini Bottom – Rehydrated.
RELATED: PLAYSTATION ANNOUNCES AN OVERHAUL TO PS PLUS SERVICES
These three fun titles will be available through PlayStation Plus from April 5th to May 2nd.
Prepare Your Gameplay With PlayStation Plus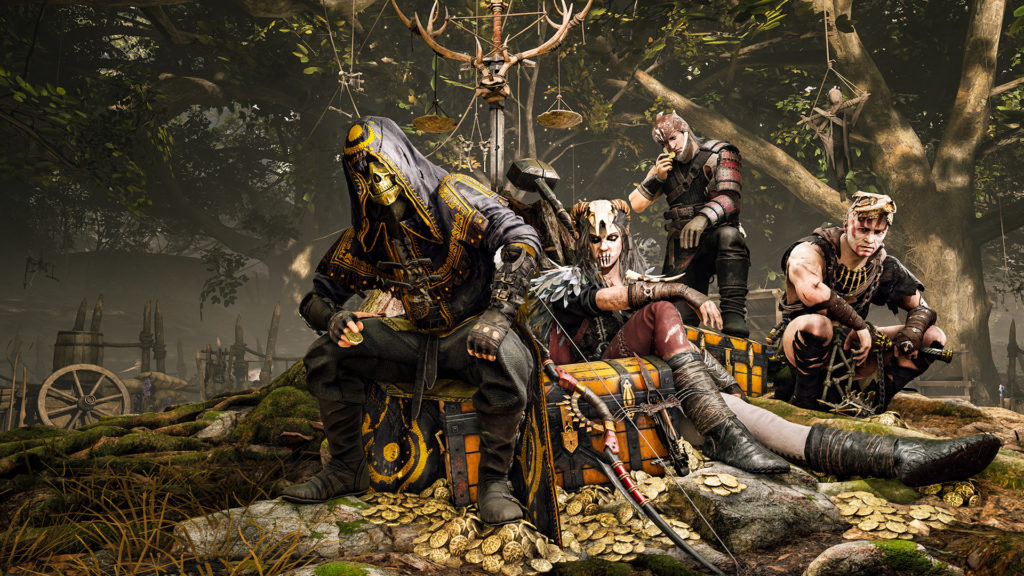 Hood is a multiplayer game that features some major action with the added bonus of some magic. Players can go against AI or against other humans as they try to rob the rich to help the poor.
You can team up with two to four players to complete the perfect heist. It will be up to you recruit the band of outlaws, overcome the fortresses, and outplay your rivals. You will see blood be spilled and all the riches will be stolen. Most importantly, legends will be reborn,
Slay The Spire is a fused card game and roguelite that is made to be the best single player deck builder ever. Make sure to choose your cards wisely, though, as you have to add to your deck with each attempt at climbing the Spire. There are certain cards that work together to efficiently dispatch foes and reach the top.
Of course, the layouts are different every time, but you get to choose your path, face different enemies, choose different cards, discover different relics, and fight different bosses.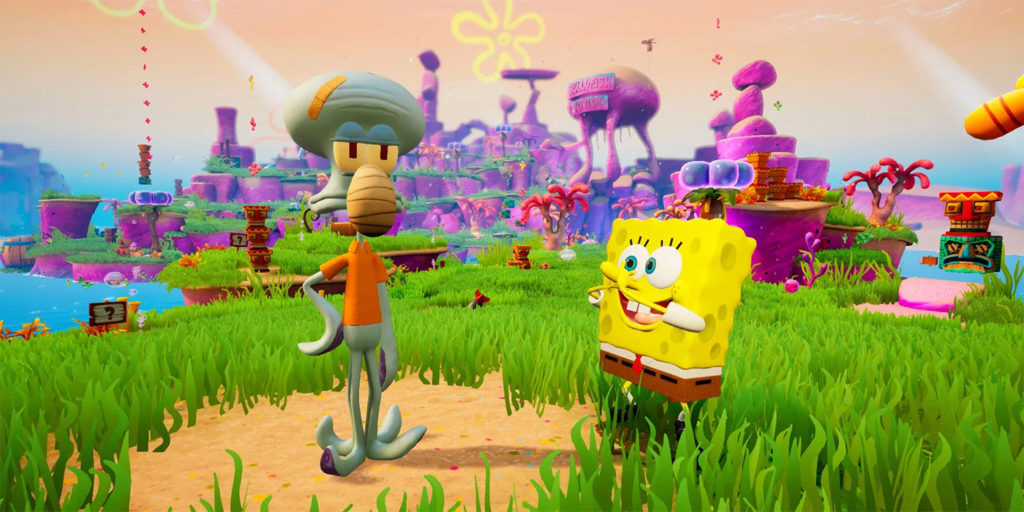 The sponge is back in Spongebob Squarepants: Battle For Bikini Bottom – Rehydrated! Play as your favorite character from the show to show Plankton that crime pays less than Mr. Krabs. Some fans know this is a remake of a PS2 beloved game.
You can fight robots with your strong bubbles and bungee jump with your underwear, or you can join multiplayer mode and battle together against Plankton!
Sony announced that Persona 5 would be leaving the PS Plus Collection for PS5 owners on May 11th as well. Gamers can add it to their library to make sure it stays playable past that date. Also, make sure to keep the PlayStation Plus subscription.
PS Plus is a paid subscription service from PlayStation which gives two people two PS4 games to download every month, as well as having access to online multiplayer gaming, exclusive discounts from the PS Store, 100GB of cloud storage for game saves and bonus content.
Fans are excited to see these games in the line for this month of April. A missed game from PS2 has fans excited to play it like they use to do when they were younger. We think they should bring back Chicken Little from PS2. What a iconic game!
What games do you want to see come back? Would you get PS Plus? Let us know down in the comments below or on our social media!
KEEP READING: XEL: 1ST LOOK AT NEW GAME VIA EXCITING TRAILER
Source: DigitalSpy