The new suit worn by Oscar Isaac's Mr. Knight in Moon Knight, the new Disney+ series, is like nothing we have seen in the MCU so far. It certainly helps cement the story as reaching beyond the corners of the universe touched upon by the shows and films thus far.
Mohamed Diab, the director for the new MCU show, stated that "Ironically, we started with Steven having Moon Knight and Marc having Mr. Knight, but that's one of the best things about taking your time and developing things."
RELATED: SAM RAIMI ON MARVEL'S "MANDATE" TO ADD HORROR ELEMENTS IN DOCTOR STRANGE 2
As Diab told Collider, this suit worn by Steven Grant (when he is Mr. Knight) is different than the outfits worn by our favorite heroes in the MCU. Thankfully, he was kind enough to explain the reason and why it sets Moon Knight apart.
Mr. Knight's Look In Moon Knight Explained
Steven Grant is gift shop worker and Marc, who discovers Steven to be one of his alters, is an ex-Marine with powers granted to him by the Egyptian god Khonshu. This superhero and Steven suffer from dual identities, known as Dissociative Identity Disorder. Steven realizes that Marc is an alter identity of his early on in the series, after first being unaware of his existence.
Diab wanted both characters to have different backgrounds, experiences, and knowledge. With that came the idea of the two distinctly different suits that those two characters can connect with.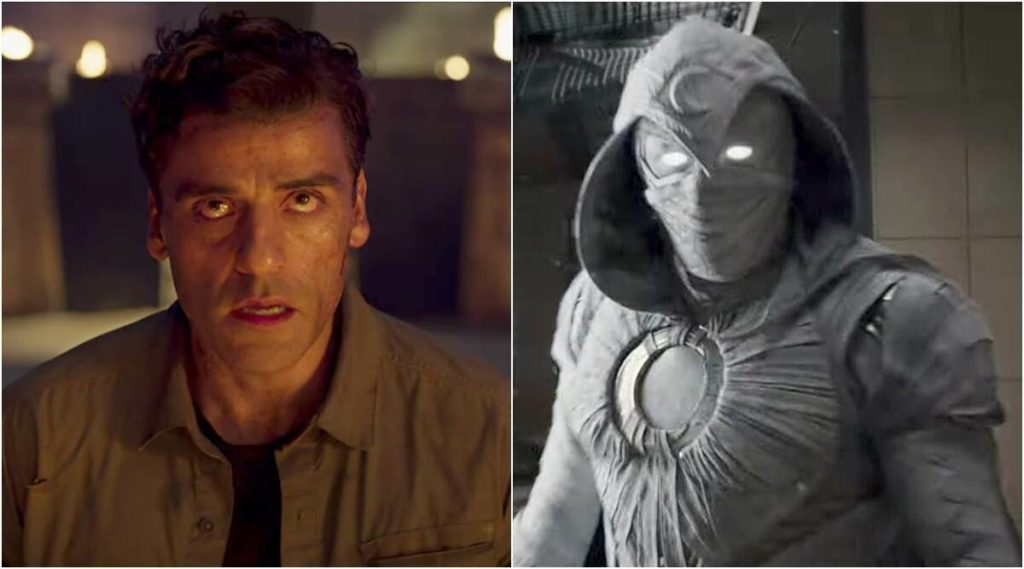 "That's why Steven, who's completely away from the superhero world – his cool thing is when they tell him to summon the suit, it's a suit. It's an almost Armani suit," Diab explained. " I love how different it is from everything that we saw before in any superhero."
The Mr. Knight look is more like a red carpet look compared to Marc Spector, while Moon Knight is more of a ordinary superhero. The Mr. Knight costume is so different and the design of the suit is heavily influence by Egyptian history and culture. A great deal of research and care went into design this suit in order to make sure it is historically and mythologically accurate as possible.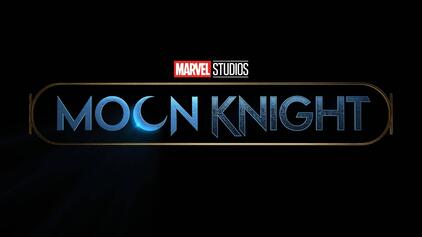 Diab went on to explain further:
I think it tells a lot about the story. You can look at the suit and dissect, you can see the crescent in his, that he pulls. And it's a weapon. You see how he's mummified and the cape and the weaponry, and you see the hieroglyphs in him. Its such an interesting thing.
This new Mr. Knight costume is more "suited" to the modern world. No pun intended. Diab shared that, "As a director, I was scared a lot more from Mr. Knight's suit because a white suit like that could look so bad on camera. And it could be silly and it could be weird. But ironically, the moment Oscar stepped in, we felt… it's very cool."
What do you think of the Mr. Knight suit? We absolutely love it! It makes Oscar Isaac stand out in this amazing performance as Moon Knight. Which suit do you like better? What do you think of Oscar Isaac's performance as Moon Knight? Let us know down in the comments below or on our social media, and don't forget to share any Moon Knight theories or fanon that you develop as the series goes on.
Expect more new episodes of Moon Knight premiering on Disney+ every Wednesday. But just know there are only 6 episodes, so we've only got 5 more weeks to go!
KEEP READING: FANS FUEL THE IDEA OF GRANT GUSTIN REPLACING EZRA MILLER IN THE FLASH
Source: Collider