Orphan Black: Echoes, the sequel series to the incredible BBC America cult-favorite sci-fi clone series, is getting a sequel series on AMC in 2023!
Something I didn't know I wanted, but now I'm pretty sure I need is a sequel to Orphan Black. Luckily, AMC is delivering just that! Orphan Black: Echoes will release on AMC+ in 2023. AMC very quietly released a press release announcing that the sequel series is a go with a 10-episode first season! The new series will have creator Anna Fishko as a writer, showrunner, and executive producer along with John Fawcett, co-creator of the original series, as a director and executive producer.
The downside, from what I gather, Tatiana Maslany will not play a starring role in Orphan Black: Echoes. Totally understandable as the original series set up a huge world and left a lot to still be explored. Also, playing 4+ characters an episode is taxing and Maslany has a lot of upcoming projects. But, it definitely would not be unlikely for her or any other characters from the original series to drop by and help out the series' new protagonist. Or maybe even become the main antagonist!
RELATED: She-Hulk: Tim Roth Reveals Shocking New Information About Abomination's Future In The New Disney Plus Series
Before going into Orphan Black: Echoes, let's take a trip down memory lane and enjoy these screenshots from Orphan Black.
Orphan Black: Echoes
Orphan Black: Echoes is set in the near future of the original series and will dive deep and explore the scientific "experiments" on human life. Rather than following a group of clones, Echoes will follow a group of women as they are brought together and become more interwoven into each other's lives as they take on the thrilling adventure of mystery, identity, love, and betrayal.
"Orphan Black had a remarkable run on BBC AMERICA, attracting millions of dedicated and highly engaged fans, captivated by a smart and engrossing story and a star-making and Emmy-winning performance by Tatiana Maslany… We can't wait to dive back in with Anna, John and our partners at Boat Rocker and deliver an all-new version of this rich world that is worthy of the #CloneClub."

Dan McDermott, president of entertainment and AMC Studios for AMC Networks
RELATED: Ahsoka: Showdown Photo With Darth Maul Claimed To Be Fake
"We started our journey down the Orphan Black rabbit hole when Sarah Manning watched Beth Childs inexplicably jump in front of an oncoming train. Since then, a passionate fandom has joined us for a wildly entertaining ride."

"We're delighted to be partnering with AMC and Anna Fishko and joining forces again with John Fawcett, to boldly reenter the Orphan Black universe. Once again, we welcome Clone Club along for the ride and look forward to adventuresome new fans taking the leap. Strap yourselves in and hold on!"

David Fortier and Ivan Schneeberg, Co-Executive Chairmen, Boat Rocker Media and Co-Chairmen, Boat Rocker Studios, and executive producers of both the original and new series.
"I am thrilled to begin this new chapter in the world of Orphan Black. Creating a story that embraces the legacy of the original show has been so gratifying, and I'm excited for audiences to embark on a new journey that explores the big questions of what makes us who we are. I'm incredibly lucky to have such supportive partners in Boat Rocker, John Fawcett and AMC, and can't wait to introduce audiences old and new to the next installment of this beloved story."

Anna Fishko, creator, writer, showrunner and executive producer of Orphan Black: Echoes
RELATED: Dune: Spice Wars Game Gets An Awesome 2022 Release Date
 "Embarking on a new saga of Orphan Black with Anna, our partners at Boat Rocker, and AMC could not be more exciting.  For all our dedicated OB fans out there, I am thrilled that we can bring this new chapter to them.  Without our fans, this new show certainly wouldn't exist and for that I am deeply grateful.  I can't wait to 'follow the crazy science' for them!"

John Fawcett, director and executive producer of Orphan Black: Echoes
Orphan Black: Echoes is set to release on AMC+ in 2023. Not much else is known about the series. Be sure to subscribe to the site and come back often as we'll be covering any news on the series very closely. But for fans who can't wait, Orphan Black: The Next Chapter is available for free on Amazon Music and Audible.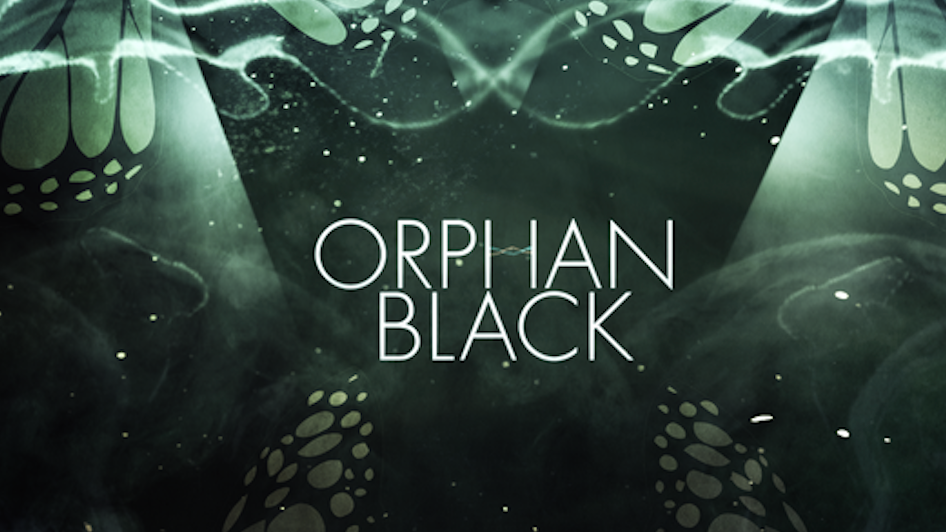 How excited are you for Orphan Black: Echoes? What kind of experimentation do you think the new characters will have endured? Do you think we'll get a new #CloneClub? Let us know what you think in the comments below and be sure to share all your favorite Orphan Black theories and thoughts with us on Twitter.
Source: AMC Networks
KEEP READING: LEGO Star Wars: The Skywalker Saga Review [XBOX] – The Ultimate Comfort Game