Fantastic Beasts: The Secrets of Dumbledore Final Trailer has been released in anticipation of the film's release this Friday.
The final trailer for Fantastic Beasts: The Secretes of Dumbledore has been released! After about 3 and a half years, the next chapter in the film series is finally set to grace us this Friday, April 15, 2022. Random fact, a movie in the Harry Potter franchise is being released on Emma Watson's birthday. Also, do your taxes. But after a long wait and some controversy, it is great to be so close to actually seeing the story continue, and this new trailer makes the wait seem to be worth it.
Fantastic Beasts: The Secrets of Dumbledore Final Trailer
The most exciting thing about the film, aside from Jacob (Dan Fogler) getting a wand, is that the beasts look to play a crucial part in the film. They have been a big presence since the first film, but now they seem to be much more crucial to the story and more than just cool things to look at. Plus Jacob gets to do magic! After long being the audience's perspective of the outside looking in, he finally gets to partake in the magic. However, if he is able to keep up with the likes of Newt and Porpentina without rigorous training, I will probably feel a type of way about it.
RELATED: 2 New Sherlock Holmes Spinoff Shows Coming From HBO and Robert Downey Jr.
It's a personal thing. I really don't like when series incorporate learning, training, and developing to become masters or stronger. But then the series randomly takes a character from completely unfamiliar to master to service the plot. It usually invalidates years of story and character growth. I understand sometimes there are prodigies, but usually it isn't even to like create a whole new level. It just rare candies a character enough to get to the Elite 4 and help out. Anyway, sorry for the rant. Look at some pictures to get you back on the Fantastic Beasts: The Secrets of Dumbledore hype.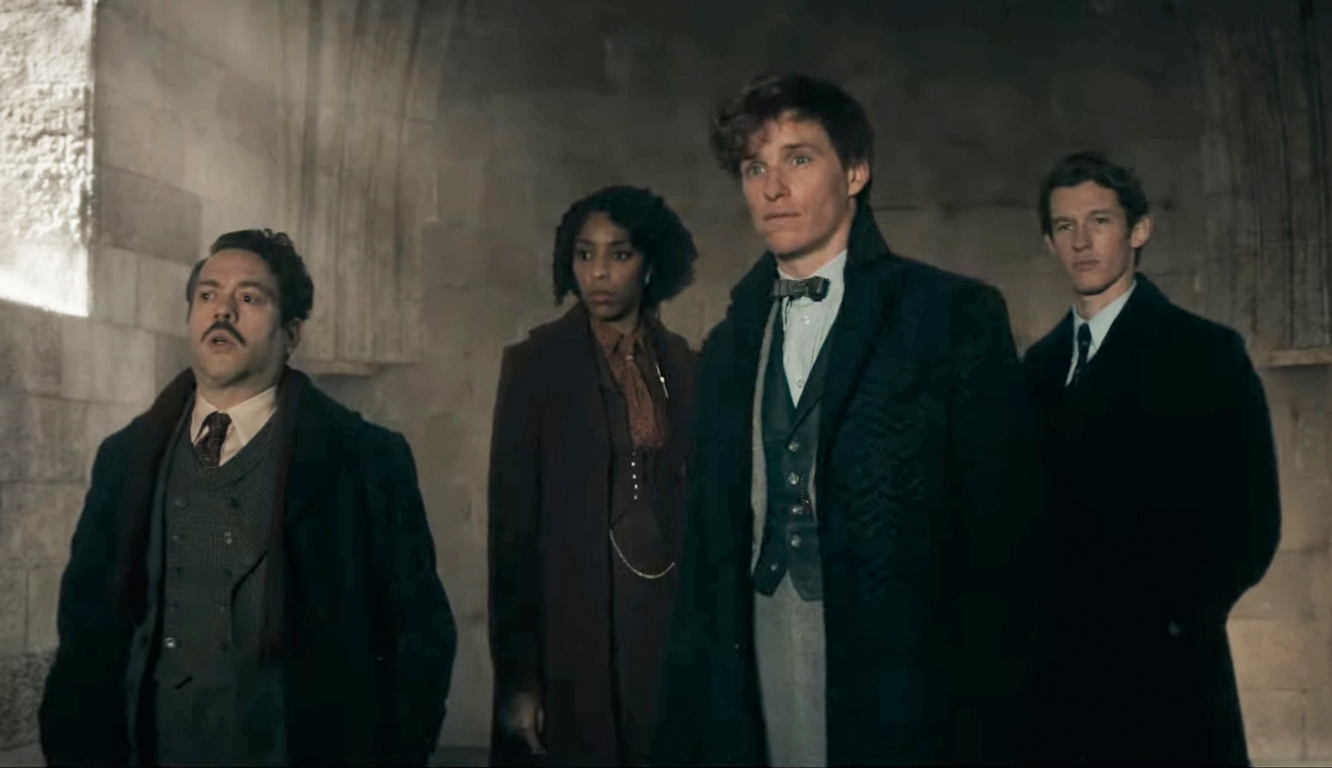 Also, where is Porpentina??? I am beyond thrilled to see Jessical Williams play a bigger role, but Porpentina has been pretty much absent from all of the trailers. We don't need more Scamanders in the film, we need more Porpentina! Queenie joining Grindewald makes sense why she isn't as present, but her sister is kind of the heart of the whole situation. Also, where is Nagini? Is she He Who Must Not Be Named's mother? What is Credence's part in all this, because I don't really think he's a Dumbledore? Hopefully, all these questions and more will be answered by the film when it releases on Friday.
Fantastic Beasts: The Secrets of Dumbledore releases in the USA on Friday, April 15, 2022. Tickets are now on sale and there are early screenings of the film beginning Thursday, April 14, 2022.
About Fantastic Beasts: The Secrets of Dumbledore
Release date: April 15, 2022
Director: David Yates
Distributed by: Warner Bros. Pictures
Story by: J. K. Rowling
Music composed by: James Newton Howard
Screenplay: J. K. Rowling, Steve Kloves
Producers: J. K. Rowling, Steve Kloves, David Heyman, Lionel Wigram, Tim Lewis
Cast: Eddie Redmayne, Dan Fogler, Katherine Waterston, Alison Sudol, Jude Law, Mads Mikkelsen, Ezra Miller, Callum Turner, Jessica Williams, Claudia Kim

Logline:
Professor Albus Dumbledore knows the powerful, dark wizard Gellert Grindelwald is moving to seize control of the wizarding world. Unable to stop him alone, he entrusts magizoologist Newt Scamander to lead an intrepid team of wizards and witches. They soon encounter an array of old and new beasts as they clash with Grindelwald's growing legion of followers.
What do you think of the Fantastic Beasts: The Secrets of Dumbledore final trailer? Do you already have tickets to see the film? Can you explain McGonogall's age to me? Let us know in the comments below and share your theories with us on Twitter.
Source: Warner Bros. Pictures
KEEP READING: Zack Snyder's Justice League II: #RestoreTheSnyderVerse Movement Resurges In Response To Warner Bros. Discovery Merger