For fans of Zack Snyder's DC Universe, the fight isn't over until it's over. With the merger of WarnerMedia and Discovery now official, they are letting their voices be heard. 
In May of 2021, CNBC reported that AT&T had reached a deal, whereby WarnerMedia was going to be merged with Discovery. On April 8, 2022, that deal was completed and the new entertainment conglomerate, "Warner Bros. Discovery" was born. 
RELATED: PAWS OF FURY: THE LEGEND OF HANK DROPS A NEW TRAILER AHEAD OF JULY 15 RELEASE
This deal will have wide reaching impacts on Hollywood, in ways that we aren't even completely aware of yet. For example, in January of 2022, The Hollywood Reporter announced that WarnerMedia may be looking to sell their share of The CW Network, home to a number of DCTV shows such as Naomi, The Flash, Stargirl, Batwoman, and more. While nothing is official yet in terms of a CW merger or purchase, this news is likely a direct byproduct of the Warner Bros. Discovery deal, and the story is sure to develop further soon. 
WARNER BROS. DISCOVERY MAY CLEANSE THEIR HANDS OF THE CW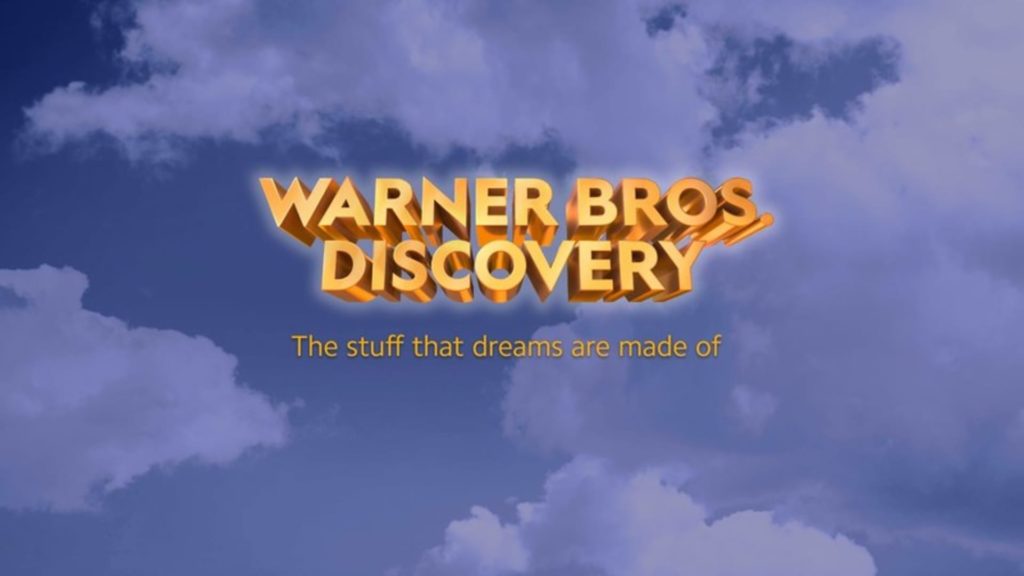 While the future of the "Arrowverse" may be unclear right now, it is not that group of DC fans crying out in response to the Warner Bros. Discovery merger. Fans of Zack Snyder's Justice League, Man Of Steel, Suicide Squad and Batman Vs. Superman (films which make up the so-called "Snyderverse" portion of the DCEU) have taken to twitter, once again bringing the "RestoreTheSnyderVerse" hashtag to trending status in the wake of this massive shift in Hollywood.
The power to adapt DC Comics intellectual property has just traded hands. To a group of fans who fought online for years in order to see their favorite director's creative vision restored and released, that development brings an opportune time to voice their desire to see Zack Snyder's vision continued by Warner Bros. Discovery.
RELATED: NIMONA REVEALS GORGEOUS FIRST LOOK IMAGE AND 2023 RELEASE
This would ideally result in the release of the director's cut of Suicide Squad (2016), popularly referred to as David Ayer's Suicide Squad, and the renewed development of a solo project for Ben Affleck's Batman, Joe Manganiello's Deathstroke, and a sequel to Zack Snyder's Justice League. A Man Of Steel II wouldn't hurt either.
Another reason behind the timing of this resurgence in the #RestoreTheSnyderVerse movement is the dark future ahead for characters born of "The Snyderverse".
WHAT DOES THE FUTURE HOLD FOR ZACK SNYDER'S ORIGINAL JUSTICE LEAGUE 7? 
Rumors point towards Henry Cavill's run as the Man Of Steel coming to an end with The Flash, where he may be replaced by Sasha Calle's Supergirl as the kryptonian of the DCEU. Ben Affleck's time as Batman is confirmed to conclude with The Flash, by Affleck's own admission, although he does seem at peace with hanging up the cape here.
Ezra Miller's future in the DCEU is in question due to a very public arrest and subsequent restraining order, though Warner Bros. Discovery executives denied rumored plans to pause his leading role in the DCEU. Ray Fisher was removed from The Flash and any future DCEU projects months ago, due to an infamous feud between the Cyborg actor and numerous executives at WarnerMedia. 
Of the seven heroes assembled in ZSJL, that only leaves Harry Lennix's Martian Manhunter, Gal Gadot's Wonder Woman, and Jason Momoa's Aquaman with potentially promising futures in the DCEU. That being said, there are currently no public plans for the return of Lennix as Martian Manhunter. Zack Snyder has no official ties to the live-action DC Universe at this point, instead focusing his time on Netflix projects such as the upcoming sci-fi epic Rebel Moon. 
With the way things stand right now, fans who want to see DC make good on the numerous teases of Zack Snyder's Justice League are unfortunately flat out of luck. But will that be the case forever? Could we see Darkseid for longer than five minutes in Zack Snyder's Justice League II someday, battling Batfleck, Leto's Joker, and Ray Fisher's Cyborg? Is there any chance of the Snyderverse being restored as it was originally envisioned? 
WILL WARNER BROS. DISCOVERY RESTORE THE SNYDERVERSE?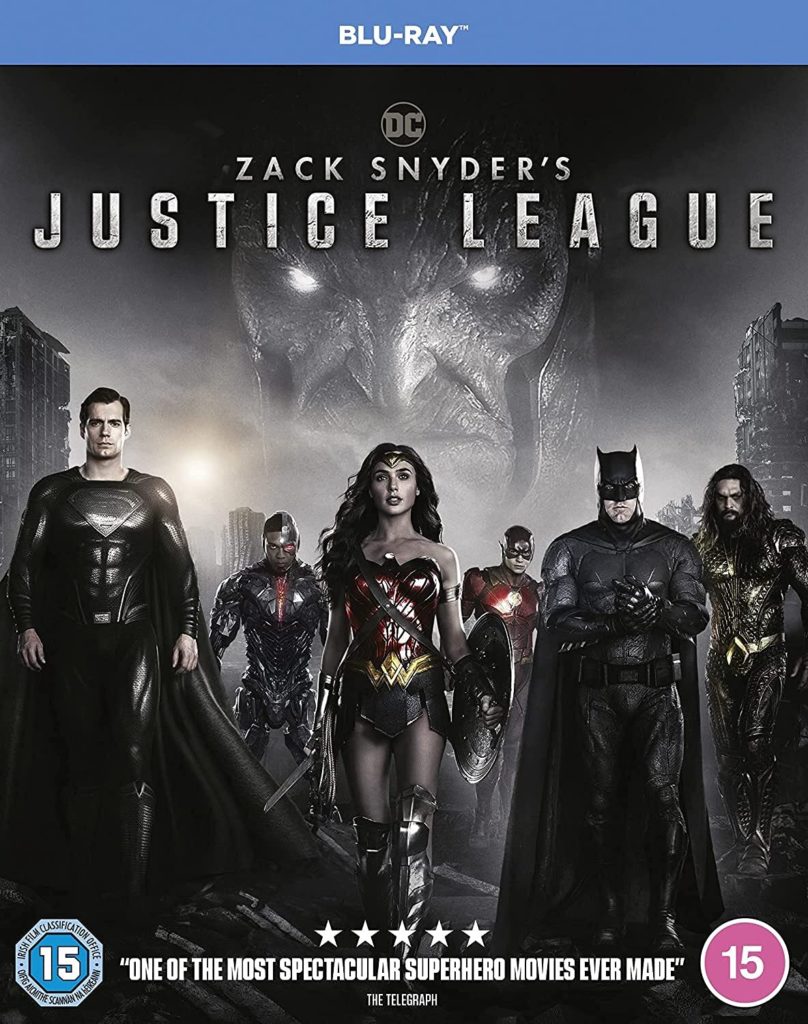 In my professional opinion, I'm inclined to think no, that probably won't happen. But that doesn't mean a future for Zack Snyder's characters and this slice of the universe isn't in the cards for DC fans. There are rumors (which should be taken with more than a grain of salt) floating that suggest The Flash will bring the DCEU one step closer to a big-screen Crisis On Infinite Earths event. If these rumors are true, and The Flash really does rewrite and fragment the timelines of the DCEU (i.e. Keaton's Batman coming to the main timeline, Calle replacing Cavill), it's quite possible that a "Snyderverse" pocket universe will be created. 
While the Snyderverse canonically exist alongside other DCEU films like The Suicide Squad (2021), Birds Of Prey and Shazam at this point in time, they don't consistently mesh tonally or logically. What if the multiversal/time travel shenanigans of The Flash creates two universes, one primary DCEU with the new guard (Shazam, Peacemaker, The Birds Of Prey, Supergirl, Batgirl, etc.) and one with the original heroes of The Snyderverse (Batfleck, Cyborg, Superman, Martian Manhunter, etc.)?
It may seem like a fantasy, but it's important to remember that stranger things have happened in comic book cinema recently. Five years ago, who would have believed that a Spider-Man movie starring Tom Holland, Andrew Garfield AND Tobey Maguire would grace the silver screen? 
There are a number of logistical challenges the new Warner Bros. Discovery would have to work out in order to make this happen, and there's always the question of if integral players like Ben Affleck and Zack Snyder would even want to return, but it's a guaranteed way to please a very sizable and vocal cut of the DC fanbase. If you want to see Zack Snyder's Justice League II and David Ayer's Suicide Squad, let your voices be heard. Keep the hashtags trending, keep supporting Snyderverse films on streaming, and fight for what you believe in.
Do you think Warner Bros. Discovery could #RestoreTheSnyderVerse? Let us know your thoughts in the comments below or on our social media!
KEEP READING: WARNERMEDIA AND DISCOVERY HAVE FINALLY MERGED INTO WARNER BROS. DISCOVERY
Source: Comicbook.com