Thor: Love and Thunder releases in theaters this July, and let's face it, we are all starving for Thor news!
The fourth solo film for the God of Thunder is set to be bigger and crazier than anything we've ever seen from previous films in the franchise. Director Taika Waititi is once again returning to the director's chair after helming Thor: Ragnarok in 2017, and the New Zealand native is looking to build upon that success.
Love and Thunder will pick up the story of Thor Odinson, as well as introducing Mighty Thor, a version of Jane Foster who took up the hammer herself and was given the powers of Thor. The phenomenal Natalie Portman is returning to play the character, and we are on the edge of our seats to see her become a superhero in her own right. In addition, we know that the film will feature the Guardians of the Galaxy, Valkyrie, Korg, Meek, Greek gods, space sharks, and an intergalactic Viking ship towed through space by magical goats. It's safe to say that this movie is going to be absolutely nuts!
And yet with only a few months to go until it's release, we still don't have a trailer. In fact, Thor: Love and Thunder just broke an all-time MCU record by having the shortest window between the release of a first trailer and the movie premiere. So where is the trailer? No seriously…where is it??? We need it!
RELATED: BRAND NEW DOCTOR STRANGE IN THE MULTIVERSE OF MADNESS CHARACTER POSTERS FEATURING STRANGE, BARON MORDO, WONG AND MORE
If you're dying for a first look at Thor as much as we are, we've got good news! A recent toy leak has just given us a fresh look at many of our favorite characters, including Gorr the God-Butcher, the villain of the flick who will be played by Christian Bale. The leaked images also come with a few interesting story details, so check out the images below and let's dive in!
Thor: Love and Thunder Merchandise Sneak Peek
BREAKING DOWN THE THOR: LOVE AND THUNDER LEAKS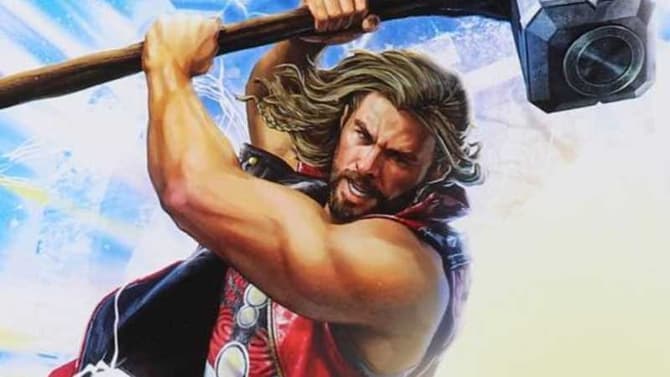 First of all, we have to say that the majority of this art looks amazing! Thor's new yellow armor looks absolutely bombastic, building upon the previous costumes of the Asgardian hero but highlights them in a brilliantly colorful palette that fits perfectly with Taika Waititi's style. I particularly like the flared-out wing design on the helmet, which pays homage to the comics while adapting the look for the modern-day. Then there's Jane Foster's Thor, who looks phenomenal! Her promo art also confirms that the version of Mjolnir she wields will be a patched-together version of the original hammer that Hela destroyed back in Thor: Ragnarok.
As for Gorr the God Butcher, many fans are complaining that he doesn't look comic-accurate enough, but we'll wait for the first trailer before passing too much judgement.
RELATED: THOR: LOVE AND THUNDER MARVEL LEGENDS REVEAL FIRST LOOK AT CHRISTIAN BALE AS GORR THE GOD BUTCHER
Now getting to the story details, most of them are quite vague. For example, Jane Fosters says, "Jane Foster's life is forever changed when she mysteriously comes to possess the hammer Mjolnir…and the power of the Mighty Thor". However, the description for King Valkyrie is a lot more interesting:
"When a dangerous new visitor threatens the livelihood of New Asgard, King Valkyrie is forced to take up her sword once more to defend her people."
This seems to imply that the battle with Gorr the God-Butcher may not be confined to outer space, but that he might be coming directly to Earth! After the events of Thor: Ragnarok, the survivors of Asgard migrated to our planet to establish New Asgard near Tonsberg, Norway, and while this is far from a direct confirmation, it could imply that the small nation might undergo a direct attack from Gorr before Thor: Love and Thunder is over.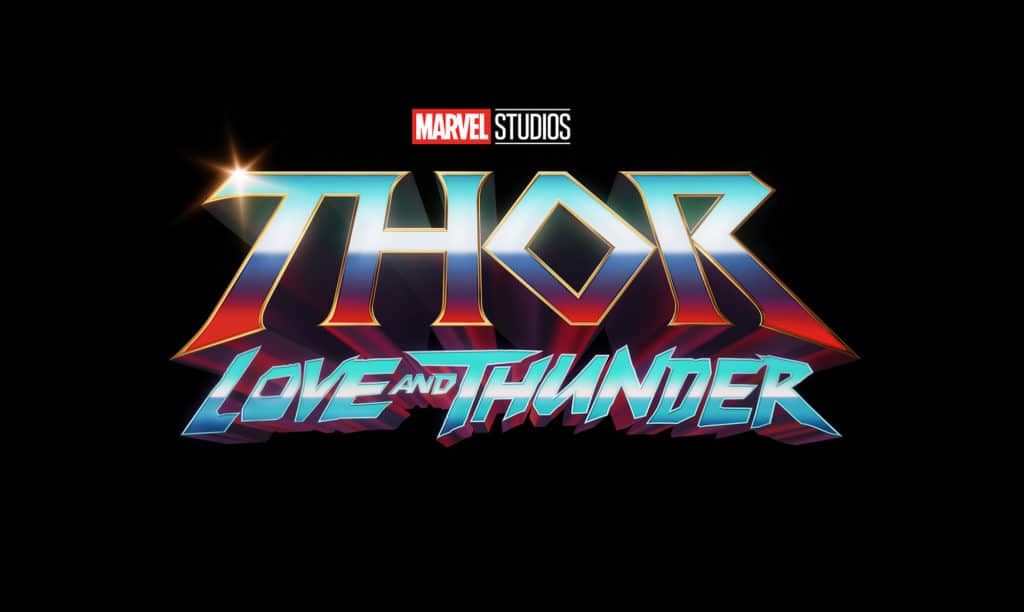 Thor: Love and Thunder releases on July 8th, 2022. What are your thoughts on the leaks? Does it scratch your Thor itch, or just make it worse? Let us know over on Twitter!
KEEP READING: DOCTOR STRANGE 2: AMERICA CHAVEZ'S ORIGIN CONFIRMED BY DIRECTOR SAM RAIMI
Source: CBM