As an avid gamer and a journalist in college, I am excited to dispel and scream from the heavens. I can attend PAX East as my first ever media and press convention. I'm excited to network, meet fans, and showcase and represent The Illuminerdi in all of our glory. I dreamt of this moment for the longest time. In my opinion, as a gamer living on the east PAX is the equivalent of attending the Superbowl. 
It's clear, that PAX East 2022 is going big. For those who don't know, well-renowned video game writer, producer, content creator, voice actor, and charity streamer, Alanah Pearce, will give the Storytime keynote address at the East Coast's most attended gaming event. 
Alanah Pearce Will Give the Storytime Keynote Address at PAX East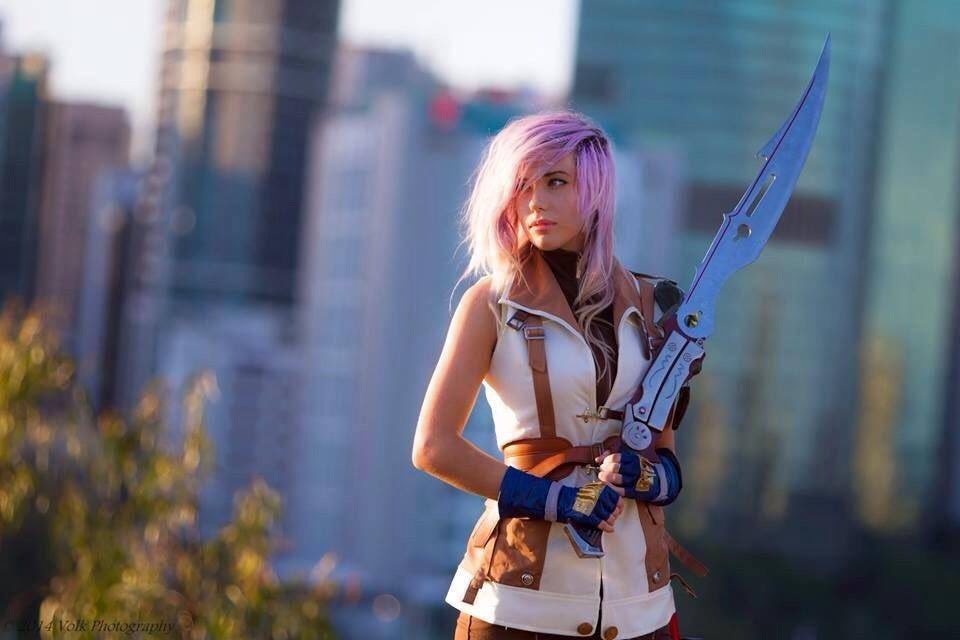 For those in attendance, Pearce will welcome gamers home to PAX East with a Storytime keynote address from the Main Theatre while being streamed live on Twitch on Thursday, April 21 at 10:30 AM Eastern.
RELATED: Back 4 Blood – Tunnels of Terror DLC Out Now
Pearce has entertained millions across international radio, internet, and television, with games like Gears 5 and Cyberpunk 2077. Her industry knowledge has elevated IGN and Rooster Teeth while drawing huge audiences to YouTube and Twitch as Charalanahzard. A champion of accessibility, equality, and diversity in games, Pearce created the Video Game Accessibility Awards in 2020 and joined a AAA studio as a video game writer that same year.
Following Pearce's speech, those in attendance will be able to explore a massive show floor filled to the brim with hundreds of beloved developers, AAA and indie publishers, and hands-on demos of hotly anticipated titles. Gamers will be able to see the latest from 505 Games, the renowned publisher of Death Stranding, Control, Ghostrunner, and the Eiyuden Chronicle series.
Others can experience new announcements or first-ever playable debuts for games like Devolver Digital's Trek to Yomi and Demon Throttle, Swordship from Thunderful Games, Cuisineer from BattleBrew Productions, The Last Worker from Wired Productions, WrestleQuest from Skybound Games, RAWMEN from tinyBuild, and a few others that will only be PAX exclusives.
RELATED: Kirby and The Forgotten Land Review [Switch] – A Love Letter To The Glory Days of Nintendo
In terms of big names, Gearbox Software, Larian Studios, Focus Home Interactive, Koch Media, XSEED, Intel, AMD, Apogee Entertainment, Ysbryd Games, Humble Games, will all be in attendance with so much more longing to be revealed. If that doesn't get you pumped you can watch world records be broken and shattered in person, watch esports' youngest and brightest play Valorant for $7,500 in collegiate scholarships.
In addition to the glory of game developers, gamers can witness popular content creators throw down in Fall Guys, and catch all-star panels with industry personalities like WWE Superstar Xavier Woods AKA Austin Creed, and Jirard "The Completionist" Khalil. If you are seeking the full exhibitor list and event schedule for PAX East 2022 have no fear it's currently available right now.
The Main Stage will be where the action will pick up with 1047 Games and the PAX Arena proudly presenting the $10k Almost Pro Splitgate Open. Where you can watch some of the world's best compete in the free-to-play, fast-paced arena shooter with player-controlled portals and multi-dimensional combat. The event will be hosted by Alex Corea and on commentary, SUP3RSON1k, RomeDMV, CoachBitey, and aEvilCat will call the matches throughout the weekend, culminating in a Sunday Grand Final that fans eager to hear what's next for Splitgate won't want to miss.
RELATED: Halo Infinite Season 2 – Lone Wolves to Releases on May 3
It will be fantastic for gamers to see the future of our favorite pastime when hundreds of publishers, developers, and other exhibitors will come together Thursday, April 21 through Sunday, April 24, 2022, at the Boston Convention and Exhibition Center for the first time in two years.
One key thing to note is that PAX will follow the CDC guidance and require proof of vaccination for all attendees, exhibitors, staff, and guests at PAX East 2022, and face coverings are mandated at all times. To note, additional health and safety information is available on the official website.
As of now, Saturday badges for PAX East 2022 are nearly sold out. Though, four-day badges are now on sale for $235, while individual Thursday, Friday, Saturday, and Sunday badges go for $62 each. If you are seeking travel info, event schedules, FAQs, and more, check out the PAX East website, and follow PAX on Twitter, Facebook, Twitch, YouTube, and Instagram.
Are you excited for PAX East? Are you attending? What's the one project you're looking forward to? As always post a comment, drop a like, and follow us on social media.
Source: PAX East
KEEP READING: LEGO Star Wars: The Skywalker Saga Review [XBOX] – The Ultimate Comfort Game