Frank and Joe Hardy are pretty adept sleuths, but what if they made a super-team with a few other iconic investigators?
The Hardy Boys returns with a new season on Hulu this year, bringing back all of the fan-favorite characters from season one. There are more mysteries to solve in Bridgeport, especially after a local teen mysteriously goes missing.
RELATED: DANNY DEVITO GIVES HIS TAKE ON COLIN FARRELL'S PENGUIN
The Illuminerdi had a chance to catch up with the cast of The Hardy Boys at WonderCon 2022, and asked them who they would love to partner with to uncover the secrets of Bridgeport and beyond.
THE HARDY BOYS AND SCOOBY-DOO?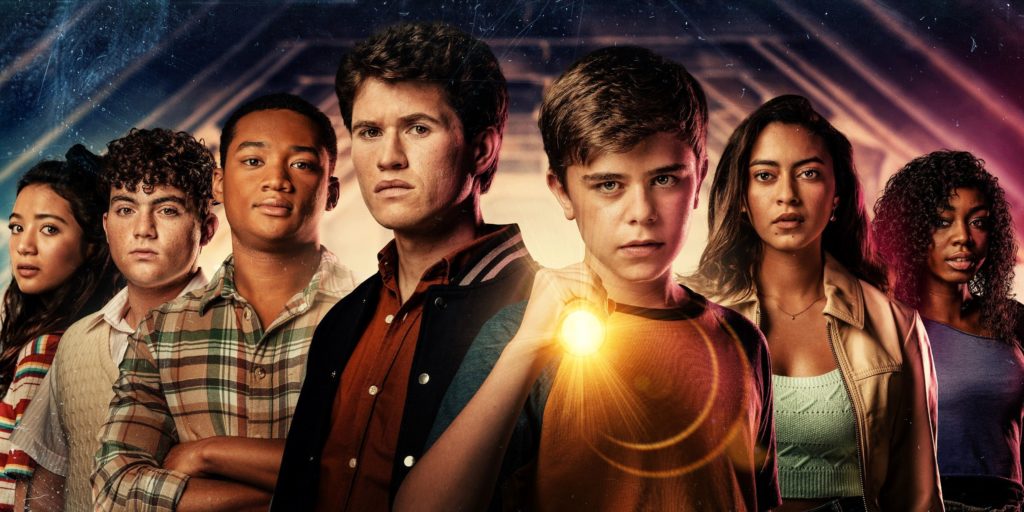 The Illuminerdi: Which fictional investigative team or individual would you love to team up with?
Rohan Campbell: Scooby-Doo!

Keana Lyn: Shaggy, so much fun! (laughter)

Kristina Nazaire: Detective Gadget!

Riley O'Donnel: Its Inspector Gadget! (laughter).

Kristina Nazaire: Inspector Gadget! That's what I said (laughter).

Alexander Elliot: I'd say we need to get Nancy Drew on here. Yeah that's got to happen.

Rohan Campbell: Legal rights, whatever (laughter)

Adam Swain: They all took the good ones. True detective? (laughter)

Keana Lyn: Was Pink Panther Steve Martin?

Adam Swain: Oooh Jacques Clouseau!

Cast: Oh yeah!

Keana Lyn: I want him!

Krista Nazaire: Does Men In Black count?

Rohan Campbell: Will Smith? (referring to Smith's character Agent J)

Adam Swain: Yes I want him!

Riley O'Donnel: I don't know, ll go with your Inspector Gadget (talking to Krista). I like that

Cristian Perri: The kid for The Goonies! That's my choice (referring to Jonathan Ke Huy Quan's character Richard "Data" Wang)
Cleary, there are a lot of options to choose from, and each one of the cast's choices would make for a pretty interesting combination with the Hardy Boys. It would be pretty exciting to see other iconic detectives like Hercule Poirot or Sherlock Holmes team up with Frank and Joe, maybe as older, wiser mentors to the pair.
Who knows if any of those ideas will ever come to fruition, but what we do know is that the Hardy Boys have a new mystery they're working to solve right now on Hulu. Season two of the popular series released on April 6 with the following synopsis from the streamer:
"The second season picks up six months after the events of Season 1, building on the mystery and drama of the inaugural season and welcoming new friends and suspects. In Season 2, when a Bridgeport classmate mysteriously disappears, Frank and Joe Hardy drop their new normal routine to get back to detective work. But when they discover the mystical relic they destroyed last year is still in play, it becomes clear their simple missing person case is actually part of something far more sinister.

The Hardy boys and their friends must quickly learn who they can and can't trust as they race against time to unravel the truth, and ultimately realize that no one is safe from their past."
The first season of the modern reimagining of the classic novels premiered on Dec. 4, 2020, and has a 71% rating on Rotten Tomatoes. Audiences seemed to like it even more than the critics, giving The Hardy Boys a 77% approval rating. Over on IMDb, more than 2,000 users have rated the show, which has received an average score of 7.0/10.
There was clearly enough fervor from fans to warrant a second season, which consists of 10 episodes. It's too early to tell if season two will be received positively enough to garner a follow-up, but if the show follows the same trajectory as its freshman campaign, we may be getting more Hardy Boys adventures for years to come.
Check out the interview in full below.
Have you had a chance to check out season two of The Hardy Boys? What did you like the most about season one? Make sure to leave a comment below, and follow us on social media to keep up with everything going on in the nerdy worlds you love.
KEEP READING: THE BOB'S BURGERS MOVIE TEASES WHAT THEY WERE ABLE TO DO IN THE MOVIE THAT THEY COULDN'T DO IN THE SHOW