Bob's Burgers has been on television for over a decade and has already been renewed for a twelfth and thirteenth season, but before that fans will get to see a big-screen adventure starring the Belchers. The Bob's Burgers Movie is a chance to give fans an even more epic adventure than is usually possible in the half-hour format.
At WonderCon 2022 The Illuminerdi had the opportunity to speak with Loren Bouchard, Nora Smith, and Bernard Derriman about what they were able to do in the movie that wouldn't be possible in the series. Although Nora Smith, co-writer of The Bob's Burgers Movie, remained tight-lipped about details she did tease that they were able to have some fun with genre.
RELATED: CONSTANTINE: SECRET WORKING TITLE AND NEW LEAD CASTING DETAILS REVEALED FOR J.J. ABRAMS LED HBO MAX SERIES: EXCLUSIVE
THE BOB'S BURGERS MOVIE WRITER TEASES HOW THEY PLAY WITH GENRE IN THE MOVIE
"Well, there's a big thing that we couldn't do that I don't want to give away, but genre-wise we could do some genre stuff that we couldn't do in the show."
Like the animated series, The Bob's Burgers Movie is set to cross multiple genres with comedy, adventure, mystery, and the signature musical aspect. Bob's Burgers is no stranger to genre, but it will be exciting to see what elements of genre the movie is able to explore that the series can't. Loren Bouchard, creator of Bob's Burgers as well as co-writer, co-director, and producer of The Bob's Burgers Movie, was quick to assure that the movie doesn't break the show itself.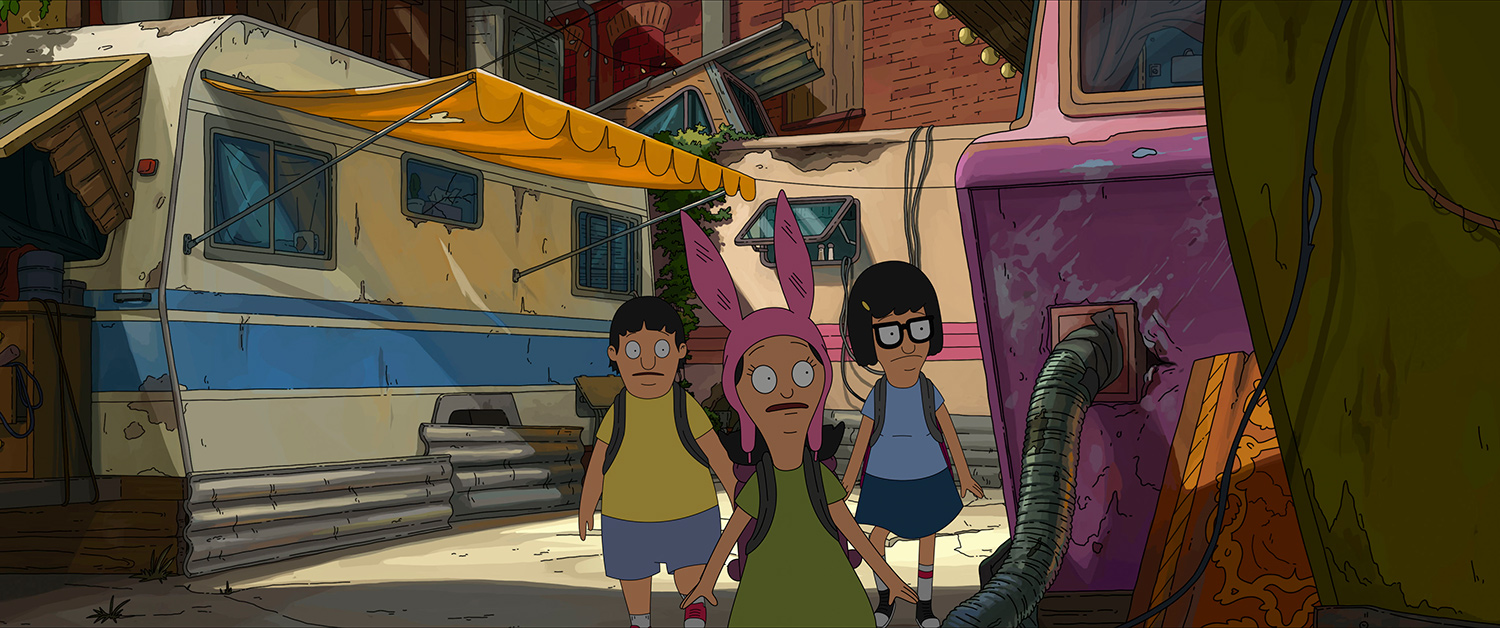 Loren Bouchard, "We didn't want to break the show. It's not like, 'Oh this could never be on tv. This couldn't be Bob's,' but it just is a movie. And when you're making a half hour tv show it has to be a half hour tv show. You can break some rules and bend some rules in both, but we really wanted this to feel like something that just leaps across the bounds of what you would see on the series. But, again without giving too much away."
RELATED: THE BOB'S BURGERS MOVIE CREATOR EXPLAINS THE BENEFITS OF NEW MOVIE BEING 2D: EXCLUSIVE
One thing that The Bob's Burgers Movie was obviously able to do is elevate the animation of the series. This is obvious in the trailers alone, with the animation fitting the world and style of the series, but elevated to a cinematic level with more detail, shadowing, and texture. Bernard Derriman, co-director of The Bob's Burgers Movie, explained the difference between drawing and animating for the series versus the movie.
THE BOB'S BURGERS MOVIE DIRECTOR EXPLAINS HOW THE ADDITIONAL TIME ALLOWED THEM TO INCLUDE MORE DETAILS IN THE ART AND ANIMATION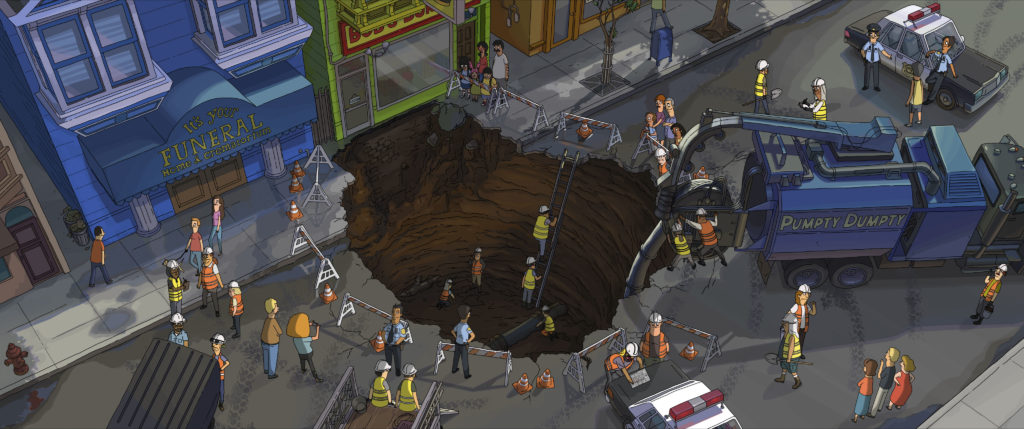 Bernard Derriman, "I think visually it was just fantastic to just get in there and just get the acting you really wanted. On the show we're just working so quickly so every episode we're drawing to the last second before they take it out of your hands and they have to send it overseas to get animated. But the beauty of this movie was it was all those things that we never have time for on the show, now we had time. It's like we wanted to go back in and adjust those eyebrows three times just how we want it and that was it. So, that was one of the great things about working on the movie."
RELATED: BOB'S BURGERS CREATOR TEASES "FAVORITE RETURNING GUEST STARS" IN THE NEW BOB'S BURGERS MOVIE: EXCLUSIVE
Loren Bouchard was quick to compliment Bernard's work on the series and share his excitement about how much he was able to do in the movie.
Loren Bouchard, "We don't have enough time, but Bernard's drawings, they are the show. They are the characters at their best. And making the series, we have wonderfully talented excellent people who work on the series, but I selfishly always want Bernard to draw the whole thing and, on the movie, we could almost do that. We could almost have one person's hand touch, felt like almost every frame and of course many, many other talented people had to bring their skills to it, but his drawings are really special. And so, being able to do that for ninety minutes is a treat for us."
The Bob's Burgers Movie creators are obviously passionate about the project and excited for fans to experience not only this new adventure but the elevated animation. With a new adventure and mystery to experience, it will be exciting to see how the film is able to explore genre and more detailed animation that they are unable to do in the series.
The Bob's Burgers Movie hits theaters May 27, 2022. Are you excited to see The Bob's Burgers Movie? How do you think the movie was able to explore genre in a way the show hasn't been able to? Based on the trailer what do you think about the animation? Leave your thoughts in the comments below or on our social media and check back with The Illuminerdi for more Bob's Burgers.
KEEP READING: THE BOB'S BURGERS MOVIE CAST TEASE THE MYSTERY BEHIND LOUISE'S BUNNY EARS WILL BE REVEALED IN NEW FILM: EXCLUSIVE