On Apr 13, Thunderful Games officially revealed an official teaser trailer for their latest IP called Paper Cut Mansion, It's a roguelite horror set in a unique handcrafted world built from the ground up with an environment made of cardboard. Yes, it is cool as it sounds. Now a few days away from PAX East, fans in attendance will be the first to experience the game and get to share their reaction and thoughts when they visit Thunderful Games at the Expo.
Paper Cut Mansion Gameplay Trailer
Players will be able to explore the titular mansion floor by floor, solving puzzles, battling enemies, and completing quests as they unlock new abilities to aid them on each run as they seek to solve the mystery behind the mansion. Needless to say, it harbors the magic of an indie Metroidvania title while appearing as a dungeon crawler with fresh and innovative gameplay. It solidifies it with its tagline "Newly unveiled horror roguelite offers exploration, detective work, dimension-hopping combat, puzzles, and more" 
RELATED: BenQ Showcasing Their Latest and Greatest Gaming Monitors and Accessories at PAX East 2022
Now, story details about Paper Cut Mansion have been revealed. For example, players will take on the role of Toby, a police detective arriving at the road leading to the eponymous old mansion. Throughout their journey, players will put their detective skills to the test as they seek to unravel the story behind this mysterious place. Each run allows players to collect another piece of evidence to be tacked on the Evidence Board. 
In addition to the mystery behind the mansion and the secrets it bears, players will meet a group of intriguing characters over time as they explore. Now, one interesting factor that players should take note of is that their choices will matter because some of the NPCs may help or hinder them, and others will offer quests that can earn helpful rewards, whereas some will try to hide from their presence and some are out to get them. It feels the gameplay will evolve, and the player's actions will affect relationships with certain characters and possible endings.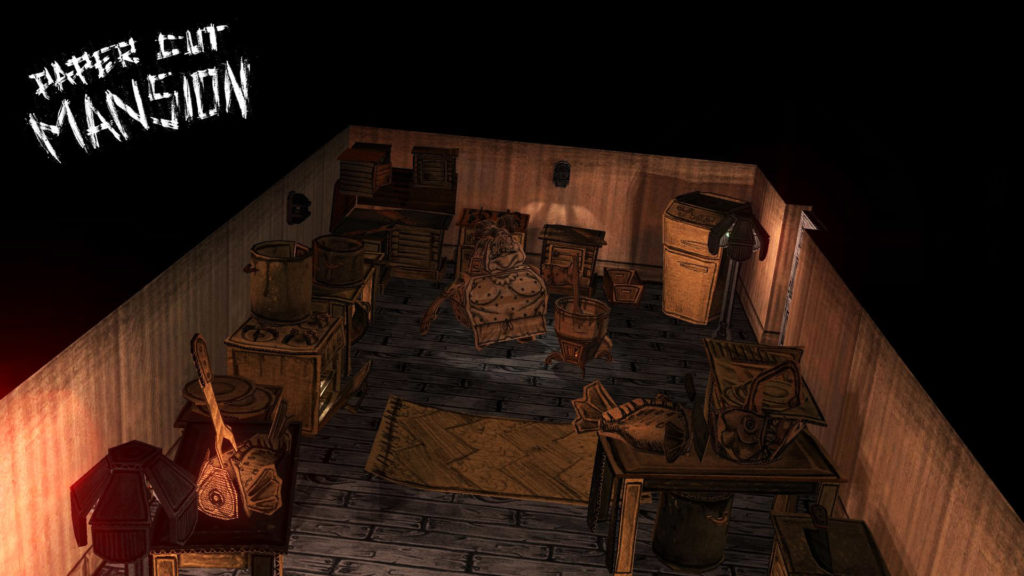 This title has a variety of gameplay and playstyles. Paper Cut Mansion will reward the player for creativity and exploration every run by implementing their unique playstyle as they unlock new abilities and equipment. The skill tree and various skills will allow players to challenge the challenges. Intrigue is added through a dimension-hopping mechanic that lets you leap between alternate versions of the same location. 
RELATED: ALANAH PEARCE TO DELIVER PAX EAST 2022 STORYTIME KEYNOTE; FULL EXHIBITOR LIST, SCHEDULE REVEALED
The press release also mentioned, "With a variety of enemies, clues, quests, secrets, loot, and compelling logic puzzles scattered throughout the mansion, there is always something intriguing to discover on each run and a variety of things for you to do." It's clear that Thunderful went all out to ensure that the player will have plenty to manage. From exploring the mansion to upgrading their kit to solving puzzles, delving into Paper Cut Mansion's twisting story, and uncovering the mystery while finding the hidden lore wandering in the shadows of each corner.  
One note of early praise, and an element that fans and players will notice, is the fact that the game's incredible aesthetics are rendered using traditional and digital means. It's quite impressive to know that each texture was hand-drawn on paper, then scanned into a computer, to be modeled into 3D paper crafts. To close, Thunderful could have a gem on their hands, and the combination of unique visuals, multi-layered gameplay, and musical story interludes could make Paper Cut Mansion a roguelite horror experience players won't want to miss! 
Paper Cut Mansion is slated for release in 2022 for PS5, PS4, Xbox Series X|S, Xbox One, and Nintendo Switch. 
Are you attending PAX East? Did you check out the trailer for Paper Cut Mansion? What do you think of the game? As always post a comment, drop a like, and follow us on social media.
Source: Thunderful Games
KEEP READING: Kirby and The Forgotten Land Review [Switch] – A Love Letter To The Glory Days of Nintendo