BenQ is making their first PAX East appearance one to remember with their new line of gaming monitors and accessories.
The world-leading human technology and solutions provider, BenQ, is attending their very first Penny Arcade Expo (PAX) this weekend at PAX East 2022. Being their first outing at the expo, they are making their presence known with a stellar lineup of products to showcase. Fans at the expo will be among the first to get an up-close and personal experience with the latest gaming monitors and accessories BenQ has to offer.
MOBIUZ and ZOWIE Products Being Showcased at PAX East 2022
"Our goal is to provide the most immersive gaming experiences to consumers to allow them to compete at the highest level while having fun. We look forward to sharing the newest technology and products that we have developed for every type of gamer at every level at PAX East."

Houston Wei, BenQ Senior Director
RELATED: Back 4 Blood – Tunnels of Terror DLC Out Now
MOIBUZ Gaming Monitors
BenQ will be showcasing 6 new gaming monitors from their MOBIUS Line at PAX East 2022. The 34-inch EX3410R, 32-inch EX3210U and EX3210R and 27-inch EX2710R, EX2710Q and EX2710S will be on display for gamers and monitor users alike to witness first-hand. The MOBIUS Line is designed for games who enjoy stunning visuals, fast-paced gaming, and incredible sound. With a MOBIUZ monitor, players will be in the middle of the action with top-tier performances specs, visuals, and sound. Each MOBIUZ monitor comes packed with features like BenQ's exclusive HDRi intelligent optimization, treVolo audio, and FreeSync Premium.
ZOWIE PRO eSports Monitor and Mouse Fitting Kit
For the professional gamers, BenQ's eSports brand, ZOWIE, will spotlight the XL2546K PRO esports monitor. This magnificent piece of art meets technology enables players to play at their full potential. The XL2546K features Black eQualizer for color vibrance, DyAc+ Technology for less blur, and a 240Hz refresh rate which ties everything together to create a smooth and visually stunning gaming experience. Gamers will be able to share the settings of professional gamers' through ZOWIE's XL setting to share capability.
RELATED: Superfuse Reveal Trailer Unveils Intense 4-Player Super Hero Action RPG
In addition to the XL2546K PRO esports monitor, BenQ is bringing ZOWIE's newest Mouse Fitting Kit. As a generally larger person, finding stuff that fits is generally an issue. Especially when it comes to technology, and hats. Things just aren't really targeted for the have to duck under many doorways crowd. So services like ZOWIE's Mouse Fitting Kit is a godsend. Especially considering I work an office job. Having a mouse that is ergonomically catered to a person is better for health and productivity.
Fans attending PAX East can see all this and then some at BenQ's Booth #12071! Be sure to stop by and let them know The Illuminerdi sent you.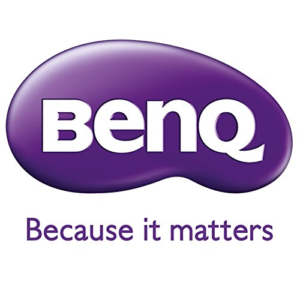 About BenQ
The world-leading human technology and solutions provider, BenQ aims to elevate and enrich every aspect of consumers' lives by designing products with a purpose. BenQ sells and markets innovative technology products, consumer electronics, computing, and communications devices. Founded on the corporate vision of "Bringing Enjoyment N' Quality to Life," BenQ focuses on the aspects that matter to most people today – lifestyle, business, healthcare, and education – with the hope of providing people with the means to live better, increase efficiency, and enhance learning by providing people-driven products and embedded technologies spanning digital projectors, monitors, interactive large-format displays, audio products, cloud consumer products, mobile communications, and lifestyle lighting. Because it matters. For more information about products and to purchase, visit www.benq.com.
Do you have a BenQ monitor already? Will you be attending PAX East? What mouse from the Mouse Fitting Kit works best for you? Let us know in the comments below and be sure to tag us on social media when you stop by BenQ's booth at PAX East 2022.
Source: PAX East
KEEP READING: ALANAH PEARCE TO DELIVER PAX EAST 2022 STORYTIME KEYNOTE; FULL EXHIBITOR LIST, SCHEDULE REVEALED