Sinqua Walls (Friday Night Lights, Power, The Secret Life of the American Teenager) has joined rapper Jack Harlow for the upcoming remake of White Men Can't Jump.
The film will be written by Black-ish creator Keya Barris, who also recently penned Disney's Cheaper by the Dozen remake and Robert Zemeckis' reimagining of The Witches for Warner Bros.  Doug Hall will co-write Jump with Barris and producing credits given to Blake Griffin, Ryan Kalil, and Noah Weinstein. 
We'll also have some new characters for this film joining Sinqua Walls and are being told it will be a modern update to the '90s original, which starred Woody Harrelson in a breakout role and heavyweight action star Wesley Snipes. 
Sinqua Walls And All-New Friends In White Men Can't Jump
Casting calls include:
Kamal as a younger man in his 20s. He's black, fiercely athletic, with a dominant basketball game and a love for his dad. He's always been his father's number one fan and just wants to make him proud. His NBA dream keeps him going and wants to use that to take care of his dad. Calls for someone over 6 feet tall with basketball skills.
Jermaine: "A loudmouth who antagonizes Kamal. He has gang affiliations and is eager to talk trash at the tournament. He's a dick and he knows how to get under Kamal's skin. Luckily Jeremy puts him in his place."
Bobby: Kamal's boss, in his 40s, likes Kamal, but the latest outburst was the last straw. He's understanding and kind, but at his last rope with Kamal.
Opposing Fan: This character doesn't have a name but plays an important part in the film. During Kamal's high school basketball career, he hurls insults and trash talks Kamal personally. The insults prove too much, and Kamal loses his cool, and can't hold back his anger.
RELATED: INVINCIBLE SEASON 2 IS ON ITS WAY WITH NEW FOOTAGE OF STEVEN YEUN BACK IN THE BOOTH
Sinqua Walls has been a mainstay on television for many years, appearing everywhere from Lincoln Heights, MTV's Teen Wolf reboot, Friday Night Lights, Pair of Kings, The Secret Life of the American Teenager, Power, Once Upon A Time, The Breaks, and starred in Netflix's Resort To Love and Clint Eastwood's The 15:17 To Paris as well as the B-horror film Shark Night 3D. 
Meanwhile, his co-star Jack Harlow began his career online in 2011 and has risen to mainstream popularity over the past few years with tracks reaching the Billboard Top 100 and collaborating with the likes of Lil Wayne, Big Sean, K Camp, and more.  The film is set to start shooting on May 9, 2022 and it will be exciting to see Harlow and Sinqua Walls join forces.
The original White Men Can't Jump was released in 1992 to both critical and box office success.  Along with furthering star Wesley Snipes' career, it also launched Woody Harrelson's and carried impressive supporting players like Rosie Perez (2020's Birds of Prey) and Kadeem Hardison (KC Undercover, A Different World).  It's considered a classic in the sports comedy genre and was one of Snipes' earliest comedic roles. Sinqua Walls already has an established career, but a film like this could take him to the next level.
Snipes and Harrelson would later collaborate on 1995's action-comedy Money Train (which also starred Jennifer Lopez), and continue to have successful careers on their own, with Harrelson being a celebrated character actor and Snipes recently appearing in Coming 2 America and Dolemite Is My Name following a decade of direct-to-DVD action films.
Given the ongoing success for reboots of beloved properties from the '80s and '90s over the past few years, it's unsurprising that White Men Can't Jump is being revamped for the modern era.  Plus, with Sinqua Walls having established himself with audiences on television and the curiosity around Harlow's first foray into acting, 20th Century Studios could potentially have a hit on their hands.  We at The Illuminerdi will keep you updated on the White Men Can't Jump reboot as it develops.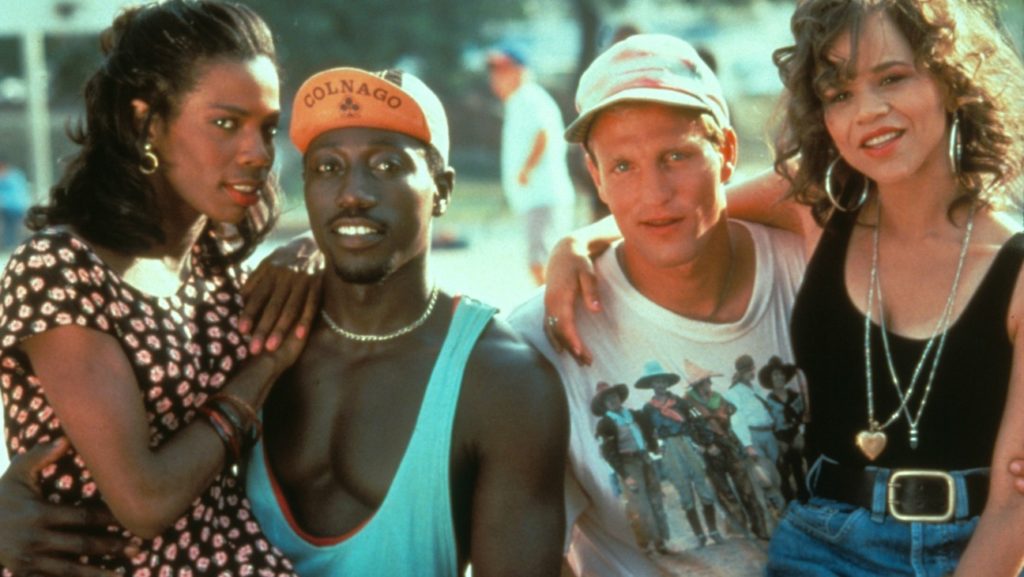 What do you think of the casting for White Men Can't Jump?  Are you excited for the prospect of a reboot, or should they leave the original film alone?  Are you ready to see Sinqua Walls take on the role?  What are your favorite performances from Wesley Snipes, Woody Harrelson, and Rosie Perez?  Let us know in the comments below and on our Twitter.
KEEP READING: UNDONE CAST AND CREATOR TALKS ABOUT HOW THE ANIMATED SERIES APPROACHES MENTAL ILLNESS  
Source: Deadline