AEW unveils plans for the first ever event for the promotion which will see a joint-PPV event between AEW and NJPW.
At this week's AEW: Dynamite, CEO, GM and Head of Creative of AEW Tony Khan came out to make a major announcement. Tony Khan announced AEW and NJPW will hold a joint PPV called AEW x NJPW: Forbidden Door. The Forbidden Door term alludes to the term which people will not stop using meaning two rival promotions working together. Adam Cole and Jay White interrupted the announcement before Tony Khan could get out all the details. 
RELATED: TRIPLE H GIVES HONEST TRUTH ABOUT NXT STARS GOING TO AEW
The Forbidden Door announcement wasn't too surprising for people following AEW news. We have known AEW and NJPW were planning on ramping up their working relationship, but we didn't know what form it would take.
Those Juicy Details
After Dynamite went off air AEW released an official statement with some of those juicy details we were waiting for. The event will take place on Sunday, June 26, at the United Center in Chicago.  Tickets will go on sale Friday May 6, at 11 a.m. ET/10 a.m. CT on AEWTix.com and Ticketmaster.com.
Tony Khan and President Takami Ohbari of NJPW reveal why they decided to put on the Forbidden Door event and what it means to them.
"As the world continues to reopen, I'm making sure the Forbidden Door follows suit and we can finally give fans the dream events they've always imagined," Khan said. "The United Center was home to one of AEW's biggest events of all time, The First Dance, where CM Punk made his return to wrestling after a seven-year hiatus. This summer, fans of AEW and NJPW can expect the unexpected during this extraordinary, first-of-its-kind pay-per-view between our two incredible companies."

"As we have done for more than 50 years, the power of pro-wrestling can energize people by fulfilling their dreams," Ohbari said. "Now, it's quite an important mission for us, the pro-wrestling industry as a whole. We are not only opening this door. We will show you NJPW's genuine Strong-Style beyond the Forbidden door."
A Major Step In Elevating AEW As A Wrestling Promotion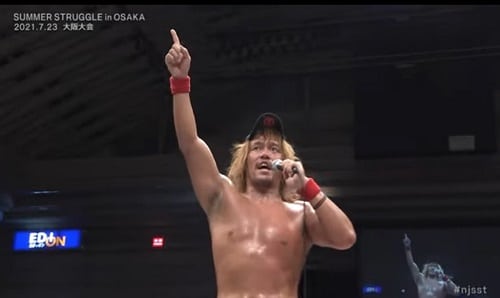 AEW is ramping up and making big steps in the right direction to gain more wrestling fans. This Forbidden Door announcement, or even the event itself, will not get people to start watching wrestling or start watching wrestling again. However, it will pull some of the fans of WWE to AEW which is the real point of the event. The super matches or super rematches will pull a lot of fans in and may purchase the PPV.  \They also may start watching AEW. 
RELATED: ERIC BISCHOFF EXPLAINS WHAT THE WARNER BROS. DISCOVERY MERGER MAY MEAN FOR AEW
As of right now we don't know what matches will be featured on the Forbidden Door card. We will see AEW wrestlers vs. NJPW wrestlers for sure, but I don't expect it to be all inter-promotion matches. There will most likely be AEW vs. AEW matches and the same for NJPW. Depending on how well this goes and how long they plan on working together we may see more events like this. The more interesting possibility is we could even see cross-promotional championships like an AEW x NJPW King of the World title or something like that.
I Want To Hear About The Inter-Promotion Matches
Even though we don't have matches announced yet I expect we will get a big one announced soon. Maybe even a Kenny Omega vs. Kazuchika Okada rematch or at least something on that level as Omega is currently injured. In any case they will have to make a big match announcement soon and hype it up as they build the PPV.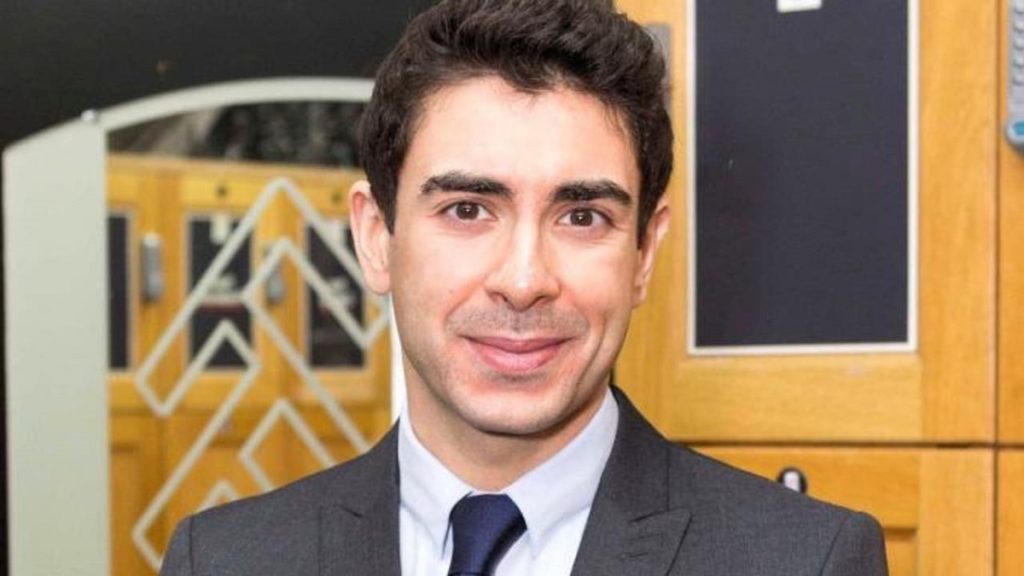 This event is not the only big news Khan announced this year. A little over a month ago Khan announced AEW acquired Ring of Honor and this event won't even be the first time AEW has worked with other big promotions. Less than three weeks ago AEW produced ROH Supercard of Honor and AEW has worked with IMPACT to varying degrees for a while now.
What do you think of this super event AEW and NJPW are putting on? Who from AEW would you like to see a wrestler from NJPW wrestle? Do you think we will see any surprise debuts during the event like Bray Wyatt finally coming back to wrestling? Leave a comment below and don't forget to tell us on social media if you think this will force WWE to open its doors to working with rival promotions. 
KEEP READING: KUSHIDA REPORTEDLY HEADING BACK TO NJPW AFTER SHOCKING WWE RELEASE
Source: AEW