We are now only two weeks away from Doctor Strange in the Multiverse of Madness, and fans are eagerly awaiting the next chapter in the MCU.
The last few weeks have offered a slew of new posters and promotional material, and the latest comes from artist Matt Ferguson. Ferguson recently took to social media to debut his exclusive new poster for the film, which you can check out below!
The mind-bending art depicts a shattered-glass similar to some of the previous theatrical posters, and features both Benedict Cumberbatch's Stephen Strange as well as Wanda Maximoff. The shattered glass no doubt represents the state of the multiverse in this film, as trailers have teased that we will be diving head-first into the psychedelic world of alternate realities and universes. While properties like What If, Loki, and Spider-Man: No Way Home introduced these concepts into the Marvel Cinematic Universe, Multiverse of Madness is set to blow the door wide open.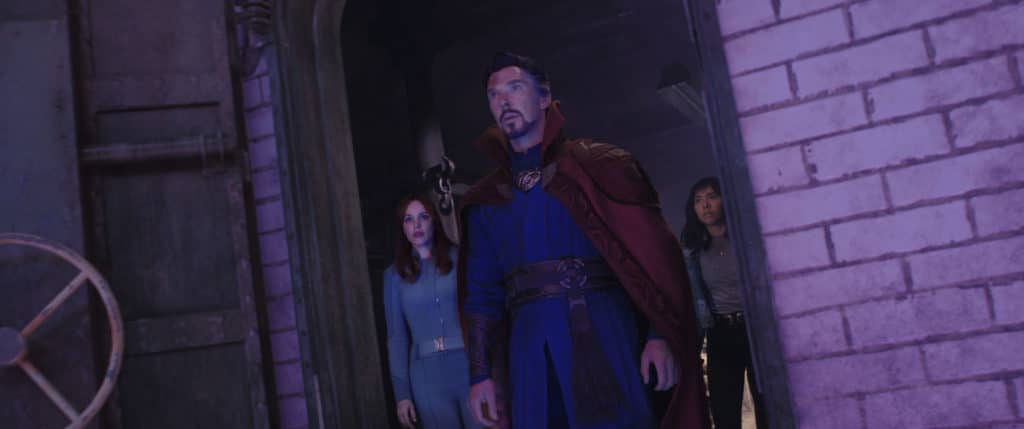 Matt Ferguson has worked with Marvel Studios before, lending his unique style to posters for Wandavision, Thor Ragnarok, Avengers: Endgame, Avengers: Infinity War, Guardians of the Galaxy, and Captain Marvel among others. If you like his style and want to see more, check out his website!
Doctor Strange in the Multiverse of Madness Official Synopsis:
"In Marvel Studios' Doctor Strange in the Multiverse of Madness, the MCU unlocks the Multiverse and pushes its boundaries further than ever before. Journey into the unknown with Doctor Strange, who, with the help of mystical allies both old and new, traverses the mind-bending and dangerous alternate realities of the Multiverse to confront a mysterious new adversary."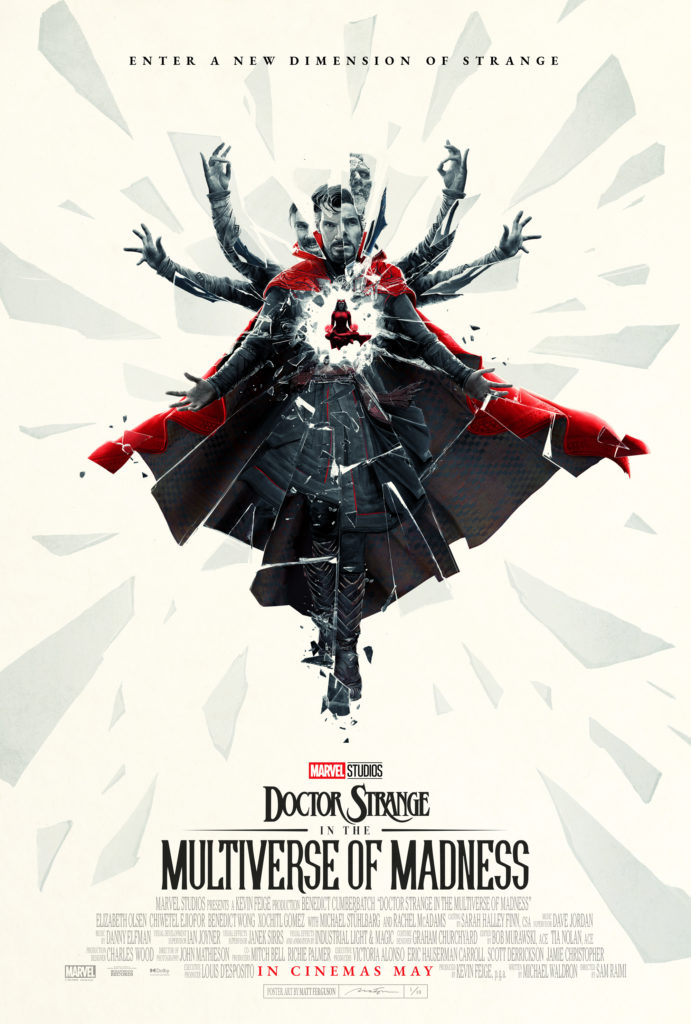 Doctor Strange in the Multiverse of Madness releases in theaters May 6, 2022. Which poster has been your favorite so far? Let us know in the comment section below or over on Twitter.
KEEP READING: WHAT THE JANE FOSTER MERCH REVEAL COULD MEAN FOR HER THOR: LOVE AND THUNDER ORIGIN STORY
Source: Twitter (Caped Comics)