Sachi Miyabe shares with us a beautifully illustrated new manga called Mame Coordinate that will be available in just a few weeks. If the rest of the manga will be anything like the first volume, we're in for a kawaii treat this May.
Mame Coordinate is a story about a hopeful model named Mame Himekawa, a socially awkward 20-year-old who is on the verge of being fired from her agency because she won't pass any auditions. One day she is assigned a new manager named Uri Kisaragi, who is determined on making Mame the next "it" girl. Mame unintentionally checks all the boxes of a model but has zero confidence in herself. Growing up in the countryside, she has an accent and to the general public, her fashion sense is less than impressive.
She has a LOT to learn before she can even imagine making it big and is ultimately faced with the huge challenge of going up against the biggest talk-of-the-town model Noel in her final audition. In just a week of working with Uri, she has come so far despite the obstacles. Will she do well in her audition? Guess we'll find out soon!
Mame Coordinate is the Start of a New Trend
This is such a refreshing story. First of all, the illustration is beautiful. The manga cover portrays Sachi Miyabe's love of watercolor and is pretty consistent with her style, as shown in her other works such as Manpuku Yuri, Lily Confit, and DELAY. I've seen Mame's character design so often; the skinny girl with straight hair and front bangs, wearing mini-skirts. In this particular manga, however, it makes sense.
RELATED: Panda! Go Panda! Celebrates Golden Anniversary in New York May 6 and Los Angeles May 13
She was scouted on the streets of Tokyo after leaving her countryside high school and joined a modeling agency. Her character is quite relatable in that she has major confidence issues and lacks direction in her life. She doesn't have any goals, has no motivation, and has nothing she's particularly good at. She doesn't even know if she wants to be a model, which is clear with how she's bombed every audition.
I really feel for her, though. In such a demanding industry it's hard to take criticism when you already lack the confidence to stand up for yourself. I grew up wanting to be a model SO BAD! I'm not sure where it originated but I've always loved the idea of expressing myself in front of a camera and showing people that they could be like me too. I've even done some freelance modeling in my early 20s but nothing professionally (unfortunately).
Watching America's Next Top Model was so much fun and made me want it so much more until I realized how the models are actually treated behind the scenes. The job is incredibly exhausting – mentally and physically. The idea that you have to maintain perfect physical shape, be forced to stay on a strict diet, deal with all types of crazy people and their nonsense and so much more just sounds so awful to me. You have to really REALLY love what you do in order to keep your sanity, so I really don't think being a supermodel was in the cards for me.
RELATED: Crunchyroll Confirms Simuldub Lineup For Spring 2022 Anime & Reveals Spy X Family English Cast
In this first volume of Mame Coordinate, we get to see Mame slowly coming out of her comfort zone and experiencing new things and it's really sweet. She's the type of person who is a bit of a pushover so I really hope to see her become mentally stronger as well. When Uri first met Mame, she could tell there was something special about her. She has her own charm and through unconventional methods, shows Uri that she has what it takes.
I thought Mame Coordinate was hilariously relatable. Especially how Mame is easily coerced with fried foods (me), but never puts on any weight (not me). I wonder if there's going to be a love interest in future volumes of Mame Coordinate, which at the moment it doesn't really look like it will. I very seldom see a shoujou manga that doesn't involve some sort of love interest in a middle/high school setting so this is already something fresh. I also wonder if one day after the manga is finished, if they'll turn this into an anime. I can already picture how it will look!
Mame Coordinate Volume 1 Releases on May 17, 2021.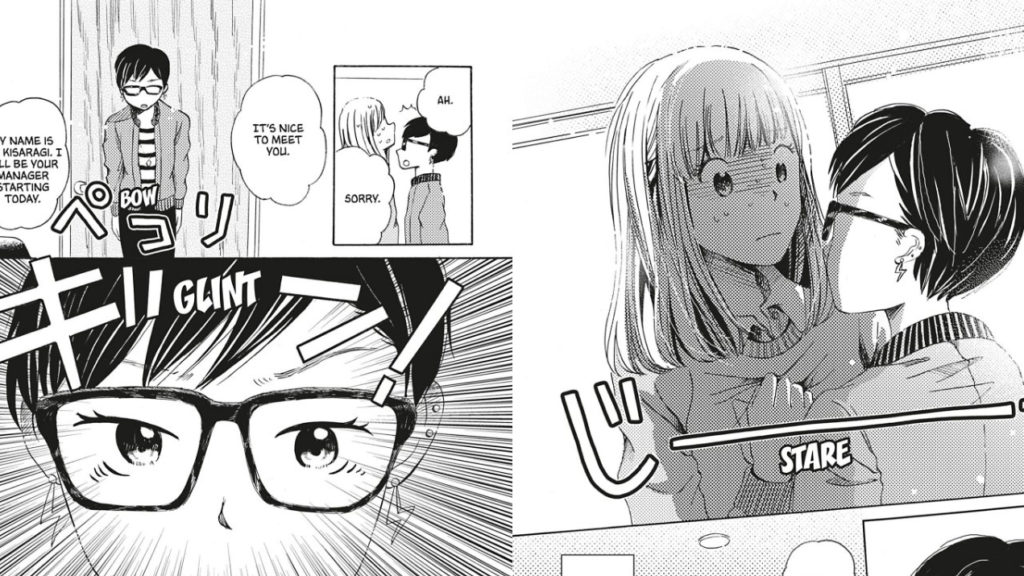 Are you excited about this fresh new story of Mame Coordinate? Were you discovered randomly like Mame? Do you also have dreams of being a model? Let us know in the comments and on Twitter @the_illuminerdi and keep on the lookout for Mame Coordinate which releases on May 17, 2022.
KEEP READING: Ryoma! The Prince of Tennis Anime Feature Film Will Make Legendary US Premiere in Over 250 Theaters on May 14