The Venom films have proven to be quite the money-makers for Sony Pictures, so it's no surprise that a third installment of the franchise is on its way.
When Sony first launched Venom back in 2018, it was the studio's first attempt at developing a film based on one of the many Spider-Man characters it had the rights to, but without the wall-crawler involved. With the symbiote being one of the most popular Spider-Man villains, and an A-list star like Tom Hardy attached, the film went on to gross more than $213 million domestically and $856 million worldwide. That success justified a sequel, Venom: Let There Be Carnage, which made similar money in the U.S. last year but dipped a bit worldwide.
Nevertheless, Sony wants to keep Eddie Brock in the spotlight, and we now have official confirmation that development is underway on chapter three of the Venom story.
MORE VENOM IS ON THE WAY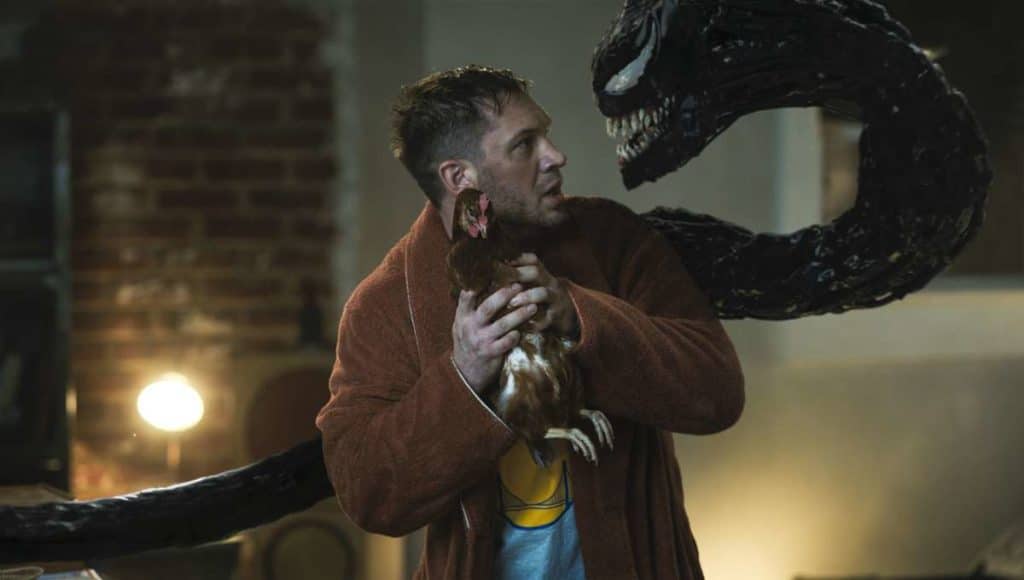 RELATED: El Muerto: Bad Bunny To Star In Unexpected Spider-Man Spin-Off Film
At Sony's CinemaCon presentation, attendees were treated to a closing reel that showcased brief looks at many of the films on the way from the studio. Kraven the Hunter and El Muerto were among the films that were included, as was the announcement that a new Venom movie is in development:
No further information was given about Venom 3, just that it's been greenlit by Sony. Obviously, a third movie wouldn't be coming without Tom Hardy returning to the role of Eddie Brock, but details on additional cast members, a director, or the film's release date remain a mystery. The last time we saw Brock, he was being transported back into his own universe in one of the post-credits scenes of Spider-Man: No Way Home, so it seems like whatever the threequel's story may be, it won't be taking place in the MCU.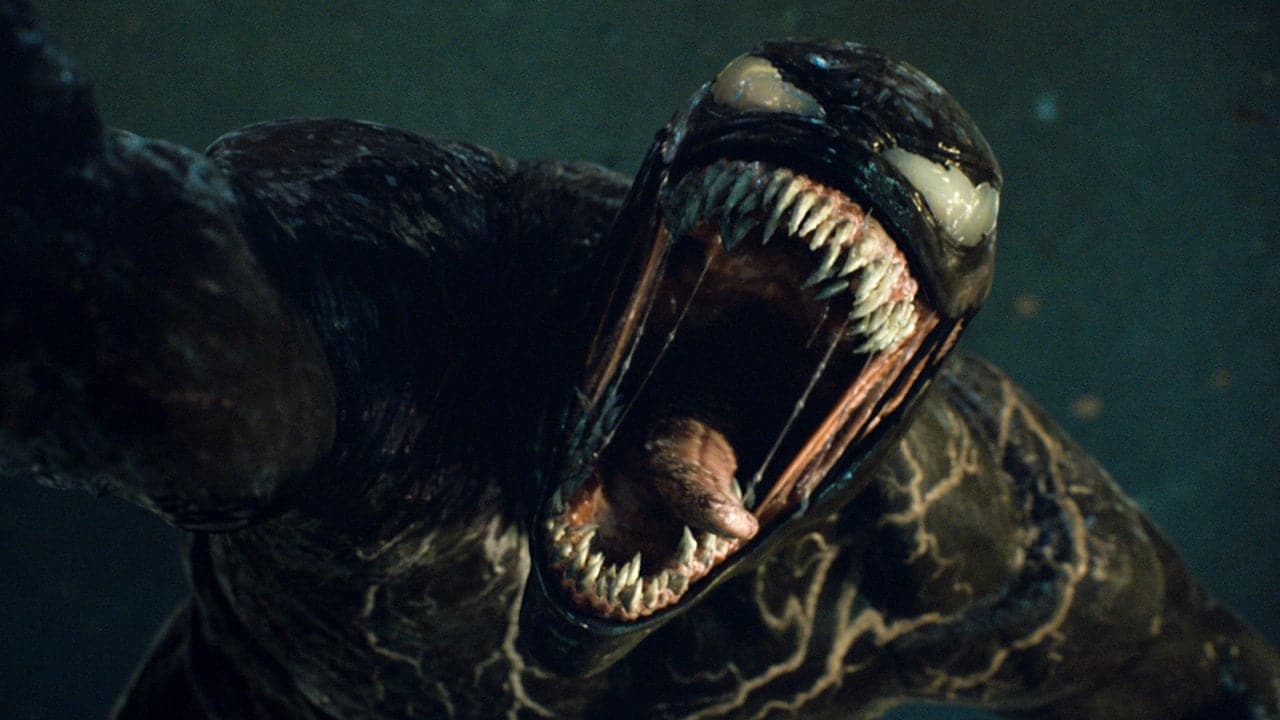 2018's Venom was directed by Ruben Fleischer, while Let There Be Carnage was helmed by Andy Serkis, so the series has yet to have a director rollover from one film to the next. If Sony takes stock in critical response, then the 59% rating of Let There Be Carnage on Rotten Tomatoes may not be enough for Serkis to return behind the camera, but the movie was received more positively by general audiences. Let There Be Carnage received a "B+" CinemaScore, along with an 84% audience score on RT, so that could lead to Serkis receiving the fourth feature film directorial credit of his career.
RELATED: Bullet Train Official Trailer – Sony's Off The Rails Badass Action Thriller Coming July 15
As far as other faces who could return to the franchise, Michelle Williams, Reid Scott, and Peggy Lu were all part of the first two films. Given Eddie and the symbiote's relationships with Anne, Dr. Dan, and Mrs. Chen, it would make sense to keep all of those characters around for Venom 3. A new villain will be needed though, as Woody Harrelson's Cletus Kasady had his head chomped off at the end of Let There Be Carnage.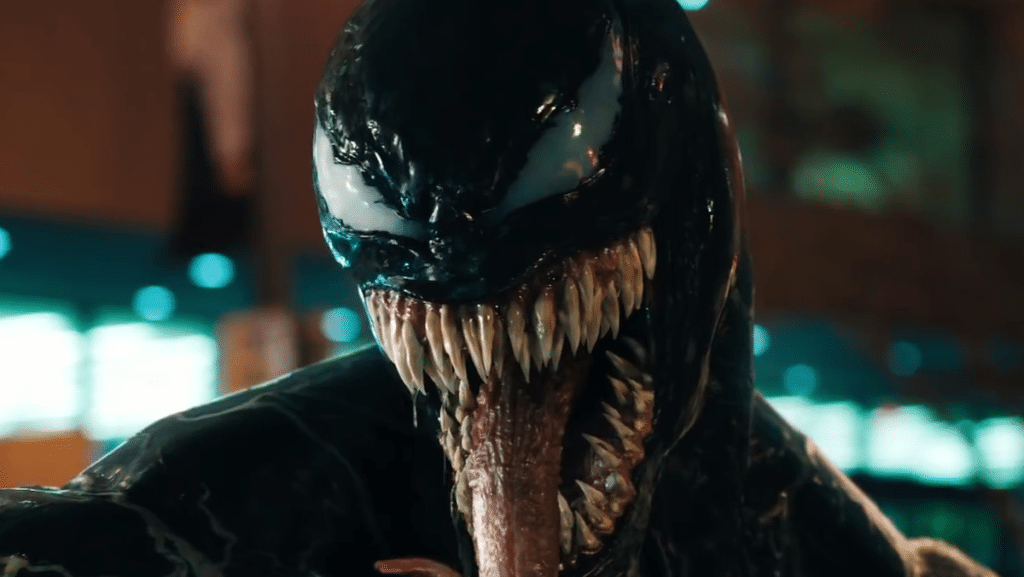 It will also be interesting to see if Venom 3 will tie into the wider Spider-Man-related universe that Sony is continuing to build. Morbius was confirmed to take place in the same universe as Venom by director Daniel Espinosa, but it's unknown whether the upcoming Kraven the Hunter and Madame Web films will also take place in the same continuity. With Michael Keaton's Vulture joining the Venom universe at the end of Morbius, Sony is building quite the roster of anti-heroes to play with.
Since the first Venom was released in 2018, and Let There Be Carnage came out three years later in 2021, it's safe to assume we won't see the follow-up until 2024 at the earliest. Sony has quite a packed schedule over the next few years, so it might be a while before we get any more updates on Venom 3.
Are you excited for more Venom? Do you think we'll see more inter-connectivity among the Sony Spider-Man spin-offs? Make sure to leave a comment, and follow us on social media for more!
Source: ComingSoon
KEEP READING: Spider-Man: No Way Home 4K Blu-Ray DVD Review – The Special Features Aren't as Special as the Movie