The Dungeons & Dragons movie is starting off with a +10 for casting and a +4 for the title.
Paramount Pictures has confirmed the official title for the new Dungeons & Dragons movie to release in 2023. Dungeons & Dragons: Honor Among Thieves is scheduled to release in theaters on March 3, 2023. Based on Wizard of the Coast and Hasbro's popular tabletop game franchise that was first released in 1974 and has since won the hearts of millions worldwide.
Dungeons & Dragons has a massive fandom that has lasted over four decades. As well as inspired everyone from writers, directors, game designers, actors, and really a slew of creative professionals. So it's understandable why so many are excited to see what this new film adaptation is all about. Not to mention, Dungeons & Dragons: Honor Among Thieves will mark the fourth time this popular game has been remade into some form of film. Including Courtney Solomon's 2000 live-action version, 2005's telefilm sequel Dungeons & Dragons: Wrath of the Dragon God and 2012's direct-to-DVD follow-up Dungeon & Dragons: The Book of Vile Darkness.
Dungeons & Dragons: Honor Among Thieves Title Announcement
RELATED: Mission Impossible 7 Gets a Brand New Title: Dead Reckoning!
This new film is written and directed by Game Night duo Jonathan Goldstein and John Francis Daley. While most of the movie's details have been locked away perhaps in a crypt somewhere, we do know that fans can expect some comedy mixed in. Especially since earlier this year leading man, Christ Pine, said this during an interview,
"There was a lot of laughs. The way that I've been describing it, it's like Game of Thrones mixed with a little Princess Bride, just a smidge of Holy Grail; it's somewhere in that ballpark. it's a lot of fun. It's got a lot of thrills. It's poppy, it's eighties heartfelt, there's a bit of Goonies in there." And continued with, "I think we got a good shot and John and John are killer guys. They know comedy and they know heart and we had a great cast.."
And indeed they do have a great cast. Joining Chris Pine (Wonder Woman 1984) is Michelle Rodriguez (F9), Justice Smith (Detective Pikachu), Sophia Lillis (It films), Chloe Coleman (My Spy), and Regé-Jean Page (Bridgerton). Hugh Grant (Four Weddings and a Funeral) is also part of the cast and will be playing the villain role.
Production wrapped up last August and sneak peeks are just starting to come out. During CinemaCon, Paramount showed a brief clip of the upcoming movie as part of their sizzle reel. Thanks to Deadline for providing a brief description of the new clip, fans can start to get a better idea of what to expect. This clip showed Michelle Rodriguez, who is believed to be playing a barbarian, "wearing armor" and riding a horse alongside Chris Pine. But what really stood out was the fact that Regé-Jean Page is said to also show up wearing "snazzy fantasy armor." Which leaves one asking, what makes armor snazzy?
RELATED: Knuckles TV Series Teased by Sonic The Hedgehog 2 Director
Deadline also added that the movie "has the production quality of a top-notched historical epic." While also describing that the teaser showed brief glimpses of lush landscapes. Which honestly gives this movie another +15 for appearances. It is safe to assume that this might end up similar to the remake of Jumanji or even the popular game, Tiny Tina's Wonderlands where we see players playing the game, while also letting the gameplay out in cinematic glory. Which is where that hint of Princess Bride might come into the mix.
Dungeons & Dragons: Honor Among Thieves is shaping up to be a must-see when it hits theaters on March 3, 2023. However, while it doesn't have direct competition on opening weekend, it will have heavy competition during the month. With film releases like Disney's Haunted Mansion, Warner Bros. Pictures' Aquaman and the Lost Kingdom, Keanu Reeve's John Wick Chapter 4, and Paramount's Scream 6. Until then, you can always start or continue playing D&D to get into the dicey spirit of things.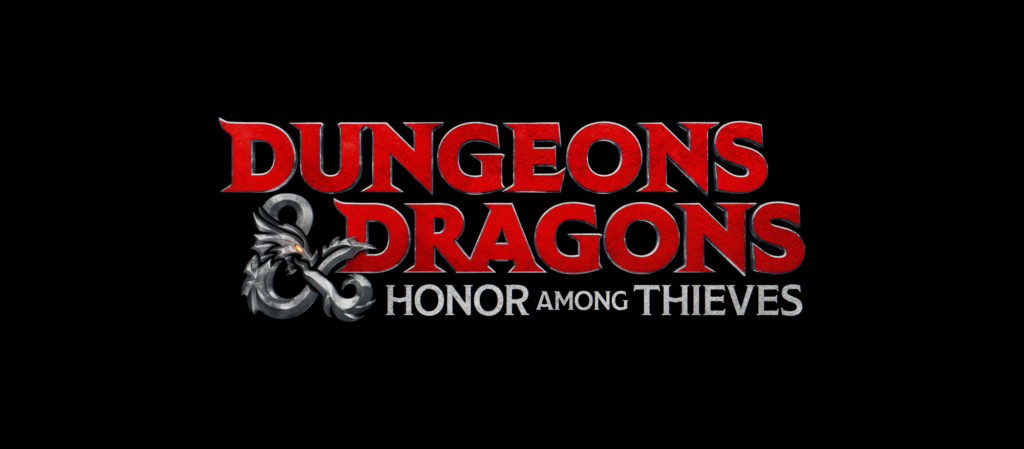 Do you think Dungeons & Dragons will be able to charm their way to the top of the ranks or be overlooked by fans? Have you played the world-renowned tabletop RPG? What is your alignment? Let us know what you think in the comments below and share your favorite D&D moments with us on Twitter.
Source: Deadline
KEEP READING: Paws of Fury: The Legend of Hank Drops a New Trailer Ahead of July 15 Release