Undone is finally back with the long awaited second season. The mind bending rotoscope animated series has returned after nearly three years to bring fans back into the universe warping question filled world of Alma Winograd-Diaz.
Undone's first season focused on Alma learning about her abilities to bend space and time after surviving a car accident and striving to save her long deceased father in the past. Now, season two has a whole new adventure for the Winograd-Diaz family as Becca, Alma's sister, discovers and develops her own powers and Camila's, Alma and Becca's mother, mysterious past is front and center.
RELATED: UNDONE CAST TEASES EXCITING NEW CHARACTERS IN SEASON 2 AND REVEALS HOW THE RELATIONSHIP BETWEEN ALMA AND BECCA EVOLVES
The Illuminerdi had the opportunity to participate in virtual roundtables with the co-creators of Undone Raphael Bob-Waksberg and Kate Purdy. We asked how Becca's new abilities impact her relationship with her older sister Alma in the new season. Kate Purdy teased their differing opinions on how these powers should be handled as well as Alma's manipulative nature when it comes to her younger sister.
UNDONE CO-CREATOR KATE PURDY TALKS ABOUT ALMA AND BECCA'S RELATIONSHIP DEVELOPING IN SEASON 2
"I think Becca's a really fun character, I love when she says like, "I'm ok with this reality. I like the curtain. I don't need to go deeper." And that she's being pushed by her sister to do deeper and it's complicated because is Alma really doing it for Becca and for their family or is Alma doing it kind of selfishly because she wants to feel purposeful and wants to feel powerful? And does want the reality to be better.

So, I think it makes for a complicated relationship, but I like to see how, Alma knows how to manipulate Becca. Alma knows if Becca wants to do good and be good and do what's right and do what's right. And to take care of people and look out for people. And so, she uses that as a lever to push Becca into doing this work. And to see Becca's growth through it. To see Becca have to kind of face some darker stuff within herself and to this like hall of mirrors going either way. And to recognize the traits that she's picked up from her mother and why she's picked them up.

And that it's a survival mechanism. It's a way to kind of just exist in a lockdown sense to protect yourself, but what happens when you are forced to open yourself up to these ideas, into to this internal world, and to these potential external worlds and realities that reflect a whole lineage of pain and trauma? And how those things may or may not be shaping you invisibly and so I love seeing their relationship grow over the course of the season.

I love seeing Becca be able to help her sister in unexpected ways through the growth that she's experienced and the depth that she reaches in terms of all this work they've done together. I think it's really meaningful and heartwarming to see how close they get."
Raphael seemed to realize Alma's manipulative nature, especially with Becca, after Kate pointed it out remembering how Alma manipulated her sister in the very first episode of the series. It is interesting how it seems these abilities will shine a light on the differences between Becca and Alma regarding when they should be used versus when they shouldn't.
RELATED: UNDONE CAST AND CREATOR TALKS ABOUT HOW THE ANIMATED SERIES APPROACHES MENTAL ILLNESS
It seems like the Becca's arc is simultaneously going to stand on it's own while also being intertwined with Alma's as they each try to tackle their own darkness and abilities, but with very different perspectives. Generational trauma continues to be a theme in Undone perhaps exploring it through Camila's side of the family as well as Jacob's in the second season. It will be intriguing to see how this impacts Becca as well as Alma given that Alma has been at the forefront in season one.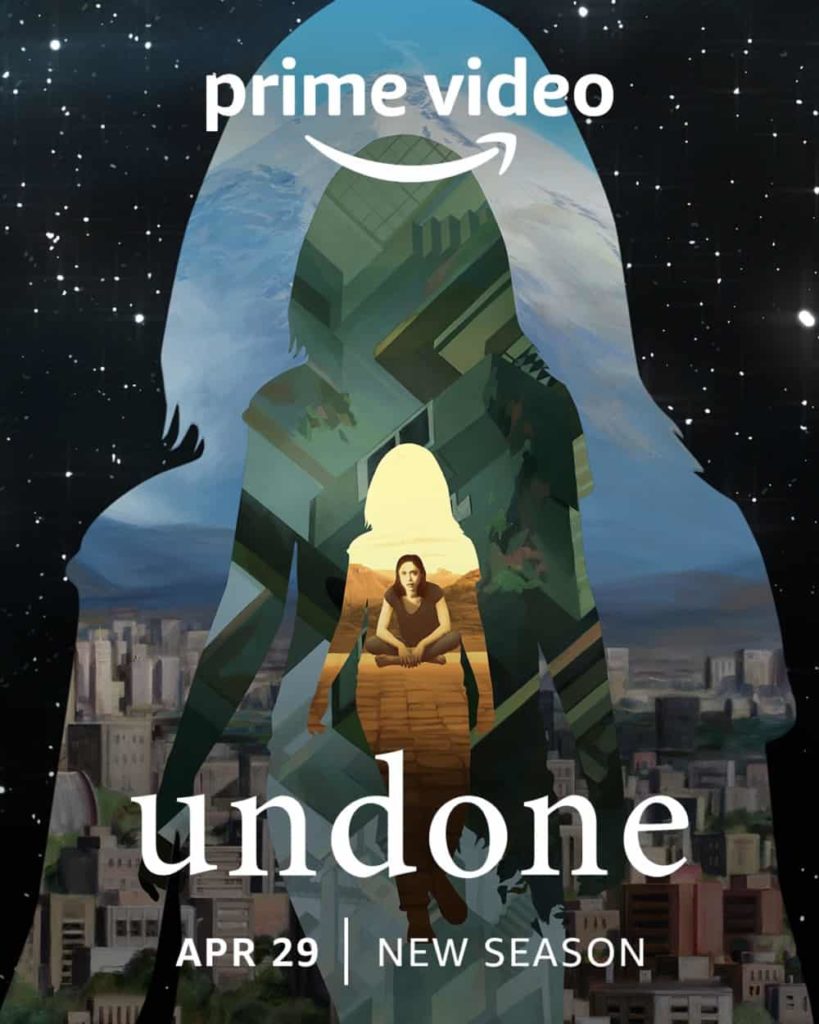 Undone seasons 1 and 2 are available on Prime Video now. What do you think about Alma and Becca's relationship? Are you excited to see it develop along with Becca's abilities? What do you think about Alma manipulating her sister throughout Undone? Leave your thoughts in the comments below or on our social media and check back with The Illuminerdi for more Undone.
KEEP READING: UNDONE CREATOR REVEALS HOW HIS EXPERIENCE ON BELOVED BOJACK HORSEMAN INFORMED THE CREATION OF THE ROTOSCOPE ANIMATED SERIES