The green light means go for a Ghostbusters: Afterlife sequel.
There are no details that are official just yet but it was announced during CinemaCon. It's unknown if director Jason Reitman will return, although it's likely to happen. This shouldn't come as a total surprise considering Reitman stated that his 2021 soft reboot "sets the table" for future films in this franchise.
RELATED: THE RUSSO BROTHERS' THE GRAY MAN 1ST LOOK PHOTOS
We fondly remember the first two Ghostbusters movies directed by the late Ivan Reitman and we had to wait more than 30 years for another direct follow-up featuring the return of the original team. While Paul Feig's 2016 Ghostbusters had its fans and received love from the critics, the reboot left no real room for it to be set in the same universe, due to the original cast making cameos as new characters.
Ghostbusters Sees Yet Another Afterlife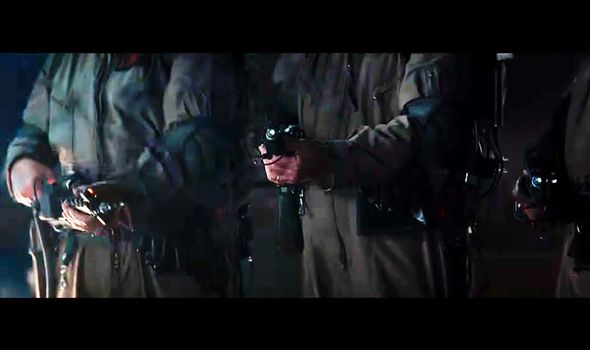 The movie ended up delayed more than a year due to COVID-19, but thankfully it proved to be worth the wait when it finally did arrive in November 2021. Fans did accuse Afterlife of drawing too heavily on nostalgia, but those who loved the film praised such aspects as the likability of the new cast members and the respectful way in which the team was used.
Also, there was a nice tribute included to the late Harold Ramis, even if it went a little too far in changing the Egon Spengler character.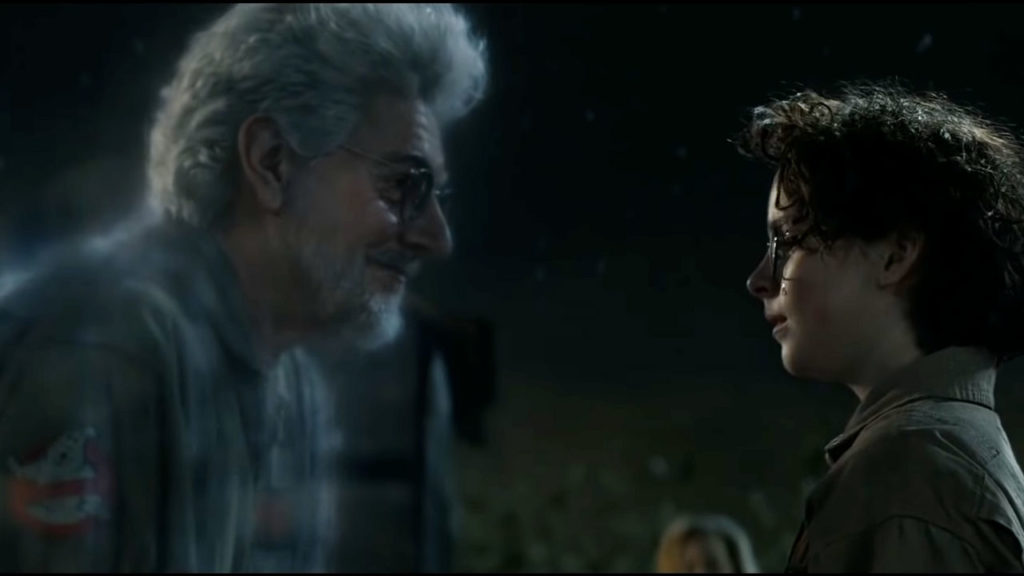 Ghostbusters: Afterlife follows single mother, Callie (Carrie Coon), who runs into some financial trouble, but after she learns her estranged father, Egon Spengler, has recently passed away she moves her two children, teenage son, Trevor (Finn Wolfhard), and twelve-year-old science prodigy Phoebe (McKenna Grace), to Summerville, Oklahoma to settle his affairs and hopefully receive an inheritance.
The film was led by Carrie Coon as Callie, Mckenna Grace as Phoebe, Finn Wolfhard as Trevor, and Paul Rudd as Mr. Grooberson. Joining them were the original Ghostbusters stars Bill Murray, Dan Aykroyd, Ernie Hudson, Sigourney Weaver, and Annie Potts as they reprised their iconic roles as Peter Vankman, Ray Stantz, Winston Zeddemore, Dana Barrett, and Janine Melnitz. Ghostbusters: Afterlife was directed by Jason Reitman (Juno, Young Adult, Tully) from a screenplay he co-wrote with Gil Kenan (Monster House, Poltergeist).
Fans were mostly pleased with the results of the film, praising the cast chemistry and callbacks to the original even if they weren't always entirely sold on some new aspects of the plot. But regardless of small quibbles, it was clear that Jason Reitman had done right in following in his father's footsteps, and that the franchise was in safe hands with him. Now it seems audiences will get a real chance to see how he carries on the legacy and stretches the story past Afterlife – which is for the best.
Afterlife deserves a proper movie sequel. It smartly left many doors open for potential continuation as well as further development of its new characters, and now that looks to be happening. There is so much narrative territory available to explore that it would've been almost criminal to not continue Afterlife's story with a Ghostbusters 5. We have no details on the story, cast and crew yet, but the smart money that Sony plans to strike with while the iron is hot to make a good proper sequel.
What do you think they will do with the new characters? Will Winston serve as the boss to a new Ghostbusters team? Let us know down in the comments below or our social media!
KEEP READING: AMERICA CHAVEZ'S MOMS IN DOCTOR STRANGE 2 REVEALED
Source: Variety