Netflix debuts new The Umbrella Academy Season 3 first look photos.
Netflix's dysfunctional family of armageddon causing adopted siblings, the Hargreeves, are set to return with The Umbrella Academy Season 3 on June 22, 2022. After somewhat saving the world from another world-ending event they were not directly, but largely, the cause of, they return home. Only it isn't quite their home, as they returned to a timeline where they were not the seven children adopted by Reginald Hargreeves. Well six of them aren't., Ben was still adopted and is still alive in this timeline. They are also not part of the Umbrella Academy, instead, they are the Sparrow Academy.
The Umbrella Academy Season 3 First Look Photos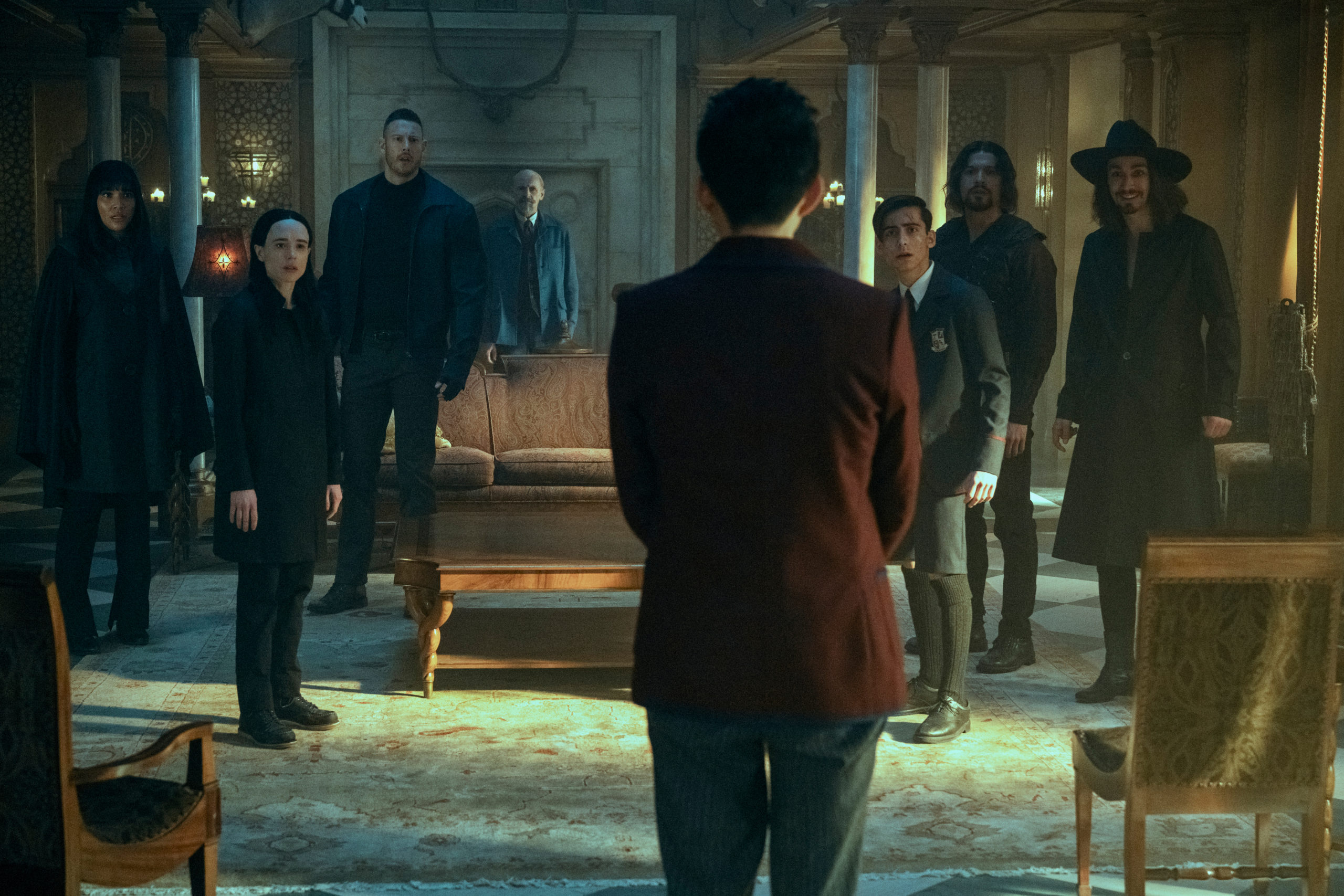 RELATED: The Pentaverate Debuts Hilarious Official Trailer Ahead of 5/5 Release
I organized the pictures by episode. The ones above are from 301, the first episode of the season. From what it looks like, it doesn't seem like the meeting of the two academies results in a major brawl. Which makes sense, as they would all be connected in a sense, as they were all born on the same mystical day that granted them all their powers. Also, minus a little case of trespassing, there is no need for violence. It actually seems like the original Hargreeves are welcomed, as you can see they have bunk beds, and that just screams welcome to our home.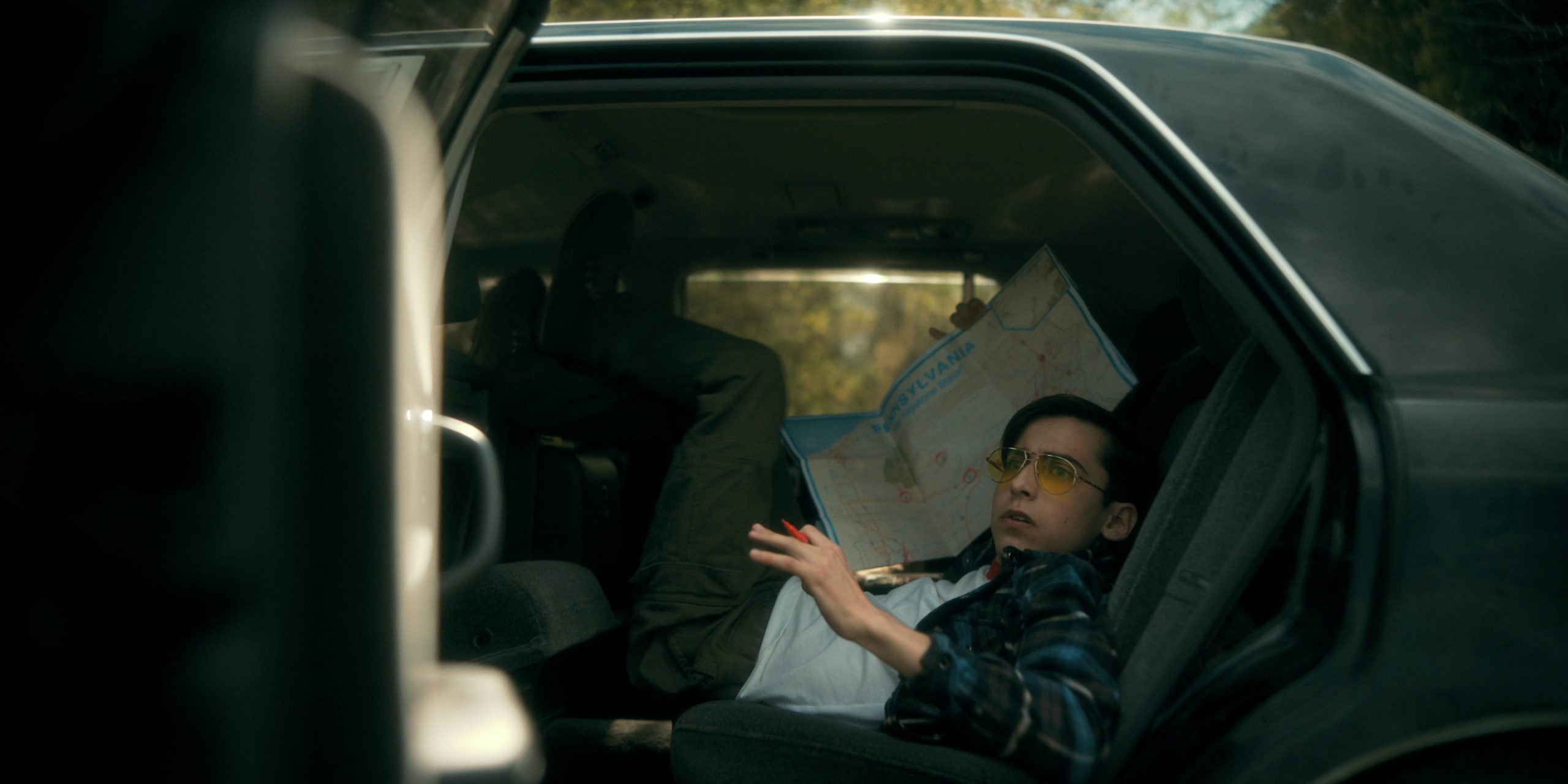 In Episode 302, we see the Lila Pitts (Ritu Arya) returns! The newest member of the original Hargreeves had some personal business to take care of but looks to be returning in style. Viktor (Elliot Page) and Allison (Emmy Raver-Lampman) seem to be getting some quality time together while Five (Aidan Gallagher) looks to be getting into more hyjinks on his own again. The badassery of Ben (Justin H. Min) and his new siblings (Britne Oldford, Christopher, Genesis Rodriguez) is palpable. For some their picture makes me believe it is about the tension between the original and new Hargreeves.
303 Definitely looks to focus on The Sparrow Academy. We see them in what looks kind of like a training room in their Sparrow Academy uniforms. It gives off Danger Room vibes 304 seems like the original Hargreeves are teaming up to solve a mystery, probably trying to find out if there is a way to bring things back to normal or if there are alternate versions of themselves floating around. I am likely projecting my own personal questions as time travel rules do not seem consistent anywhere. Plus I'm vamping because I have nothing for Stan (Javon 'Wanna" Walton) from the 305 picture.
RELATED: The Umbrella Academy Release Awesome New Season 3 Character Posters
From the character posters to the first look images, there seems to be a lot of intrigue in The Umbrella Academy Season 3. Personally, I am most curious if they will somehow establish the original Hargreeves will be able to restore Ben's memories or maybe reestablish a bond with Ben just from knowing him from their time. I imagine that would be a big focus for Klaus. Also will the two academies be enemies, rivals, friends? So many questions. We'll just have to wait for answers when Season 3 premieres on June 22, 2022, only on Netflix.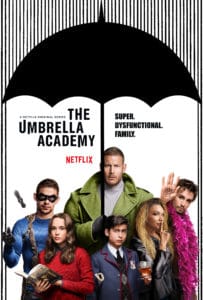 ABOUT THE UMBRELLA ACADEMY
Release Date: June 22, 2022
Created for Television by: Steve Blackman
Producers: Steve Blackman (Showrunner/EP), Jeff F. King (EP/D), Keith Goldberg (EP), Mike Richardson (EP), Jeremy Webb (EP, 301), Gerard Way (Co-EP), Gabriel Bá (Co-EP), Steve Wakefield (Producer, 301-307)
Produced by: UCP, a division of Universal Studio Group, for Netflix
Cast: Elliot Page, Tom Hopper, David Castañeda, Robert Sheehan, Aidan Gallagher, Emmy Raver-Lampman, Justin H. Min, Colm Feore, Ritu Arya, Justin Cornwell, Britne Oldford, Jake Epstein, Genesis Rodriguez, Cazzie David, Javon 'Wanna' Walton
After putting a stop to 1963's doomsday, the Umbrella Academy return home to the present, convinced they prevented the initial apocalypse and fixed this godforsaken timeline once and for all. But after a brief moment of celebration, they realize things aren't exactly (okay, not at all) how they left them. Enter the Sparrow Academy. Smart, stylish, and about as warm as a sea of icebergs, the Sparrows immediately clash with the Umbrellas in a violent face-off that turns out to be the least of everyone's concerns.

Navigating challenges, losses, and surprises of their own – and dealing with an unidentified destructive entity wreaking havoc in the Universe (something they may have caused) — now all they need to do is convince Dad's new and possibly better family to help them put right what their arrival made wrong. Will they find a way back to their pre-apocalyptic lives? Or is this new world about to reveal more than just a hiccup in the timeline?
What do you think about The Umbrella Academy Season 3 first look photos? Do you think they have to fight against the Sparrow Academy? Will Ben remember his life with the original Hargreeves? Let us know what you think in the comments below and share all your theories and knowledge of the comic books with us on Twitter.
Source: Netflix
KEEP READING: New Netflix Summer 2022 Movie Preview Showcases an Exquisite Lineup