Check out The Umbrella Academy Season 3 character posters Netflix released today.
Season 3 of Netflix's tumultuous super-family, The Umbrella Academy, is set to return in less than two months! After altering the course of history, yet again, the Hargreeves now seem to have changed their timeline to one where they weren't the adoptees of Reginald Hargreeves (Colm Feore). Reginald seems to have adopted 6 different children born on that day, but still adopted Ben (Justin H. Min) who is now Number 2 instead of Number 6. See The Umbrella Academy match up with their equivalent number of The Sparrow Academy in the new character posters Netflix shared earlier today.
The Umbrella Academy vs The Sparrow Academy
RELATED: New Netflix Summer 2022 Movie Preview Showcases an Exquisite Lineup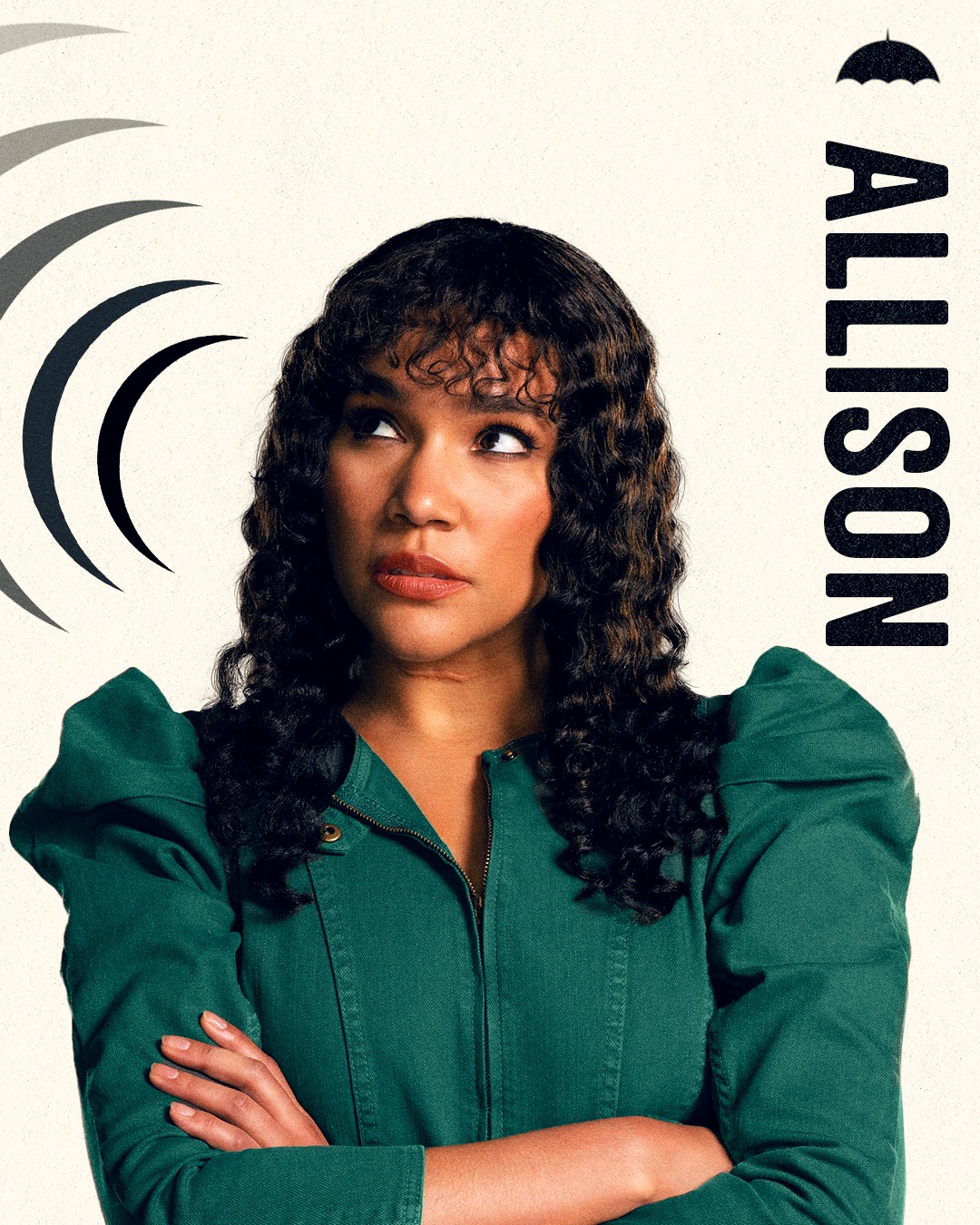 RELATED: Netflix's The Ultimatum Review – The New Reality Series Falls Flat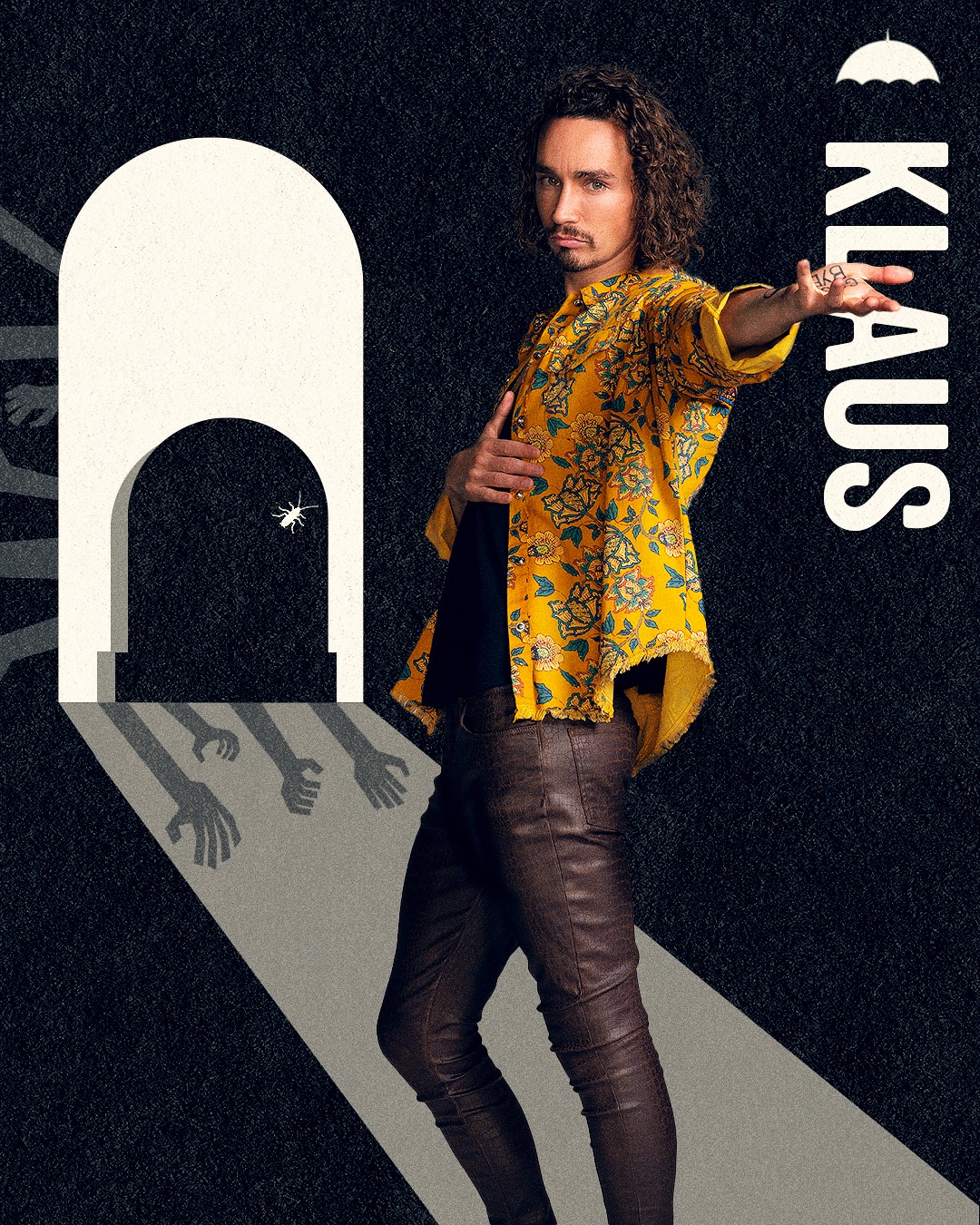 RELATED: The Witcher Adds New Characters and Cast Members to the Continent in Season 3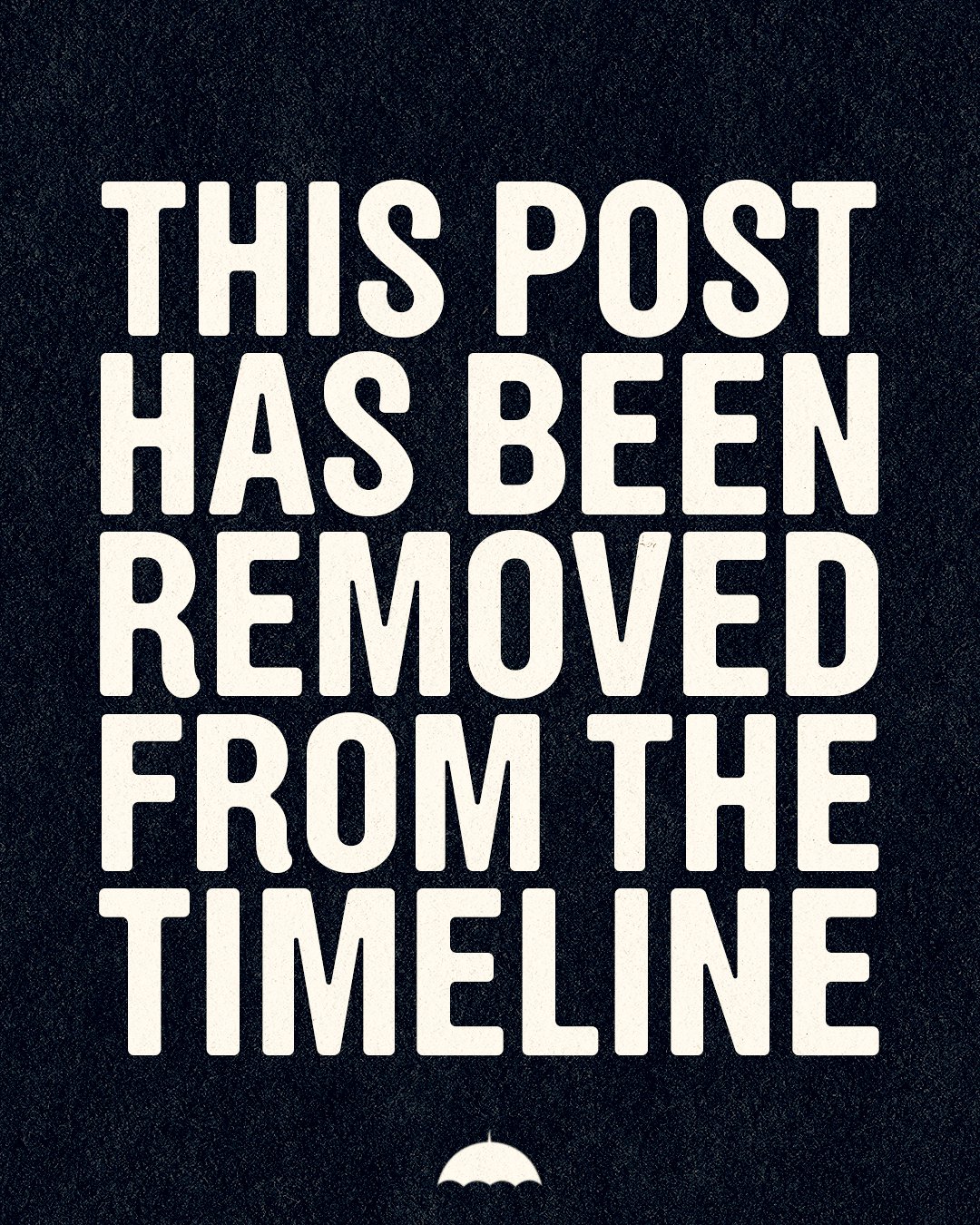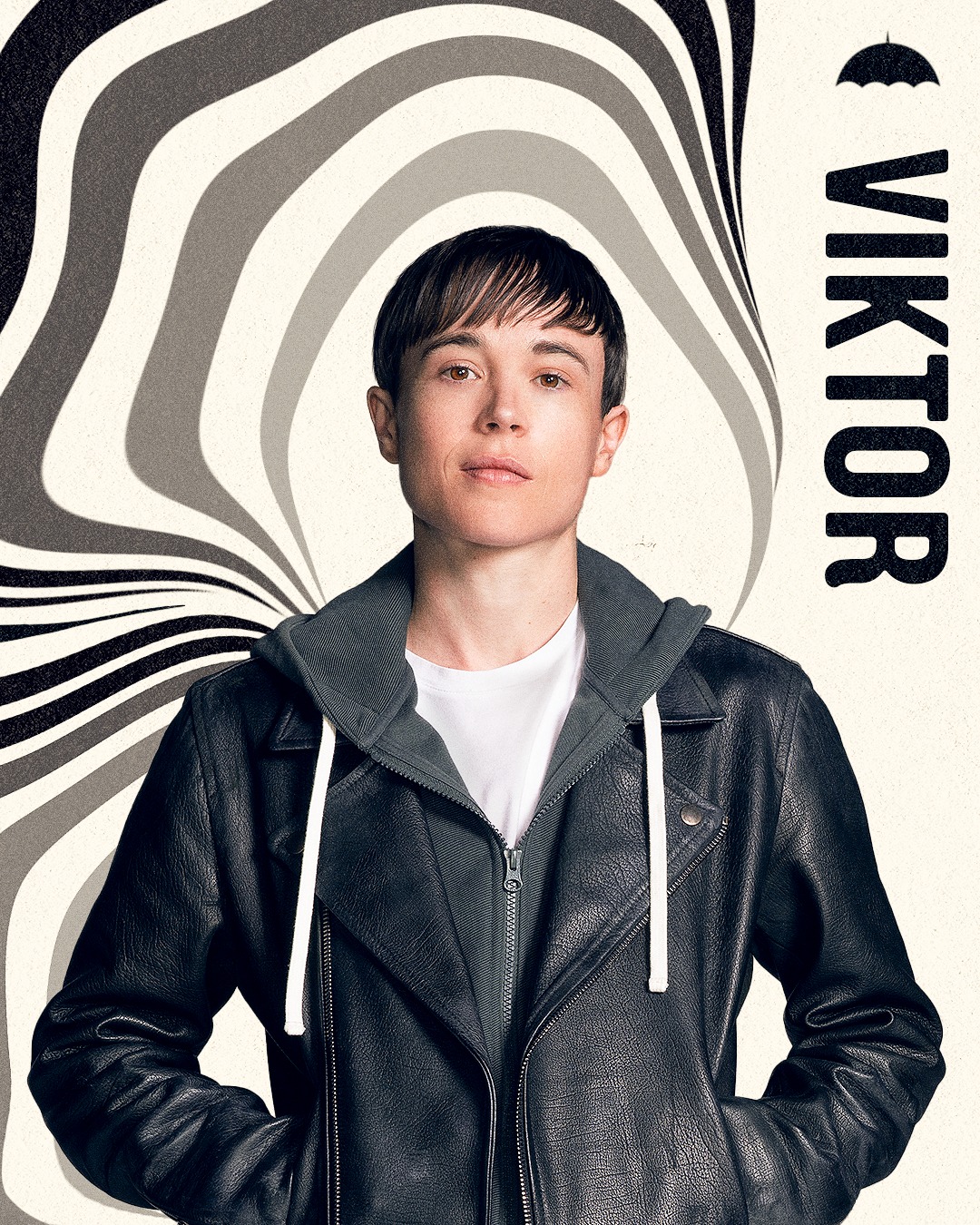 RELATED: The Pentaverate Has The Brilliant Mike Myers Playing 8 Characters in a Series About 5s
This is the best look we have gotten yet at The Sparrow Academy. What is the most striking element of all The Sparrow Academy, aside from Christopher, are that they are all in uniform. Which seems to indicate they are more in sync, or at the very least, more subservient to Reginald. It would not surprise me if the scar on Ben's face is from the same mission that he died on with The Umbrella Academy. This seemingly more successful team of Hargreeves will likely greatly affect The Umbrella Academy Hargreeves, especially Luther who was the most devout. Seeing that it was possible to be a team could have so major blowback on him and his siblings.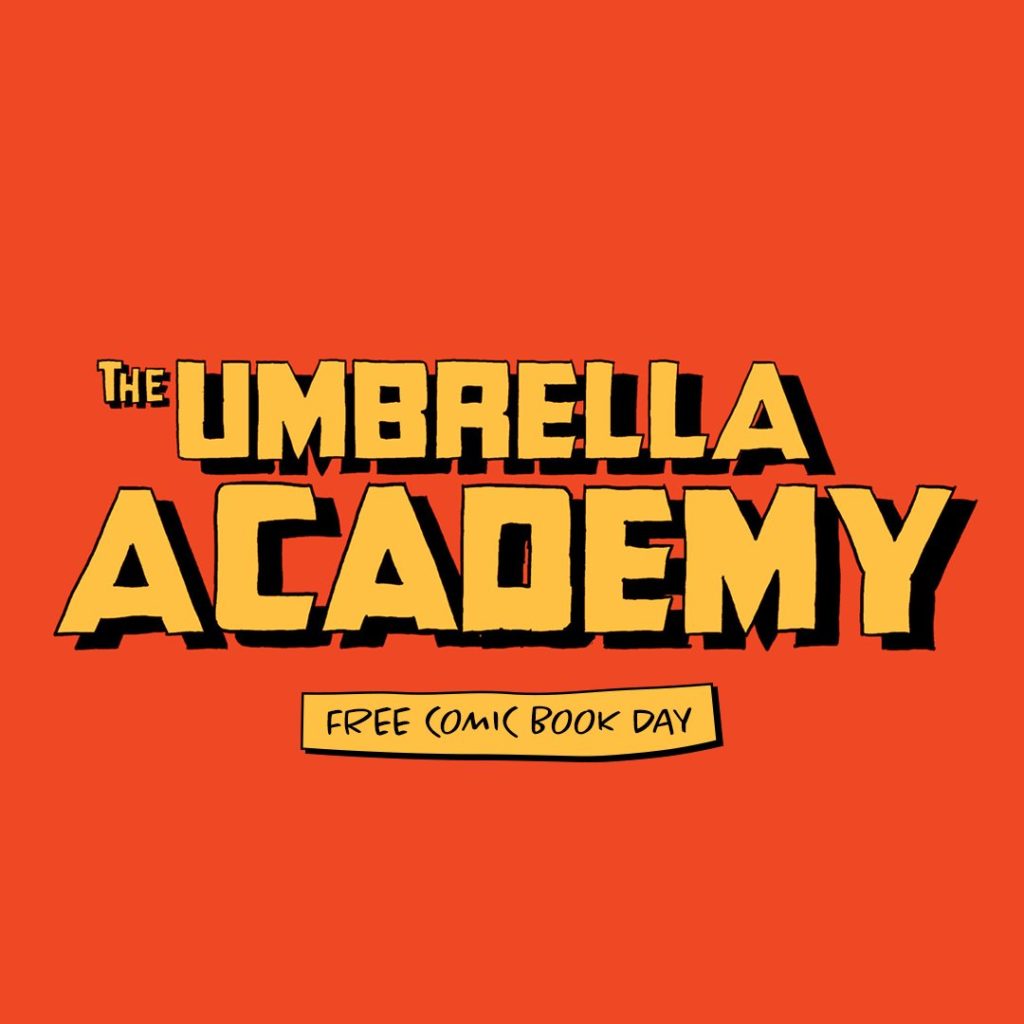 In addition to the character posters, Netflix also announced there will be a Free Comic Book Day issue of The Umbrella Academy from Gabriel Bá and published by Darkhorse Comics. Free Comic Book Day is Saturday May 7, 2022, contact your local comic book shop for more information.
The Umbrella Academy Season 3 releases on June 22, 2022, only on Netflix.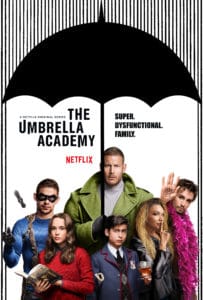 ABOUT THE UMBRELLA ACADEMY
Release Date: June 22, 2022
Created for Television by: Steve Blackman
Producers: Steve Blackman (Showrunner/EP), Jeff F. King (EP/D), Keith Goldberg (EP), Mike Richardson (EP), Jeremy Webb (EP, 301), Gerard Way (Co-EP), Gabriel Bá (Co-EP), Steve Wakefield (Producer, 301-307)
Produced by: UCP, a division of Universal Studio Group, for Netflix
Cast: Elliot Page, Tom Hopper, David Castañeda, Robert Sheehan, Aidan Gallagher, Emmy Raver-Lampman, Justin H. Min, Colm Feore, Ritu Arya, Justin Cornwell, Britne Oldford, Jake Epstein, Genesis Rodriguez, Cazzie David, Javon 'Wanna' Walton
After putting a stop to 1963's doomsday, the Umbrella Academy return home to the present, convinced they prevented the initial apocalypse and fixed this godforsaken timeline once and for all. But after a brief moment of celebration, they realize things aren't exactly (okay, not at all) how they left them. Enter the Sparrow Academy. Smart, stylish, and about as warm as a sea of icebergs, the Sparrows immediately clash with the Umbrellas in a violent face-off that turns out to be the least of everyone's concerns.

Navigating challenges, losses, and surprises of their own – and dealing with an unidentified destructive entity wreaking havoc in the Universe (something they may have caused) — now all they need to do is convince Dad's new and possibly better family to help them put right what their arrival made wrong. Will they find a way back to their pre-apocalyptic lives? Or is this new world about to reveal more than just a hiccup in the timeline?
What do you think of the new The Umbrella Academy Season 3 Character Posters? Is The Sparrow Academy really the superior version of the Hargreeves? Do you think Ben's scar is from the same mission he died on? Let us know what you think in the comments below and share all your theories with us on Twitter.
Source: Netflix
RELATED: The Unbearable Weight of Massive Talent Review – Nic F!&#% CAGE at His Best