W. Morrissey made his debut in AEW in a match against Wardlow.
Morrissey who is better known as Big Cass which he wrestled under when he wrestled for WWE debuted on AEW Dynamite this week.
MJF set up an opponent for his former ally, Wardlow, to wrestle. The opponent was a mystery to fans and Wardlow. MJF's only hint was the opponent "is smarter than you, stronger than you and who is taller than you and you can't teach that." The "you can't teach that" was the catchphrase Morrissey would use along with his WWE tag partner at the time, Enzo Amore. So the catchphrase to wrestling fans was a very big hint as to who it would be. The theories were right and it was indeed Morrissey.
RELATED: TONY KHAN ANNOUNCES NEW "FORBIDDEN DOOR" COLLABORATION BETWEEN AEW AND NJPW
Morrissey And Wardlow Proving They Are Not SAWFT
Morrissey is the largest opponent Wardlow has ever faced as Morrissey stands at 6' 10" and roughly 276 pounds. The two men traded big blows and hit power moves on each other, trading blow for blow and move for move. As the match went on the crowd chanted for Morrissey's former partner, Enzo. Chanting "We want Enzo" while the other half of the crowd chanted "no we don't."
Eventually Wardlow was able to get the upper hand in the match and was able to land a huge Moonsault from the top rope. After the devastating move, Wardlow hit another as he picked up Morrissey for a big Powerbomb and got the pinfall victory.
Morrissey is currently wrestling for IMPACT, but his debut calls into question if that is still the case or at least for how much longer. However, during his debut AEW announcers made it clear he is still an IMPACT star and addressed him as such.
In January in an interview with Wrestling Inc., Morrissey claimed he is dedicated to climbing up the ranks is IMPACT and the desire to become a top star within the promotion.
"You know, in terms of how long I'm there or what I'm making, that's nobody's business," Morrissey said.  "That's just my opinion. But yeah, I'm with IMPACT right now, and my goal is to be the face of the company. Everybody thinks they know until they don't know.  People feel entitled to know everything, especially personal business. I don't think that's right or appropriate. What's my business is my business, and I'm going to keep that between me and them.

All I will say is that I'm going to keep busting my ass to help IMPACT grow, and I'm going to keep busting my ass until I am the top guy there. So, for now, I'm with IMPACT wrestling for the foreseeable future. As far as everything else goes, everyone else can keep speculating."
Is Morrissey All Elite Or Is He Still Trying To Make An IMPACT?
Morrissey has been with IMPACT since April 25, 2021.  However, AEW is a bigger and much more well-respected promotion within the wrestling community.  He also has an in within the company as he is dating AEW backstage interviewer and stepdaughter of DDP, Lexy Nair.  I think if he has the chance he should make the jump.
RELATED: ERIC BISCHOFF EXPLAINS WHAT THE WARNER BROS. DISCOVERY MERGER MAY MEAN FOR AEW
This may not be the last time we see Morrissey on AEW TV because of the working relationship between AEW and IMPACT.  When AEW uses an IMPACT star it is usually for a few matches and Morrissey is a very recognizable star because of his time in WWE.  It would be dumb to not use him more.  He could even put in a good word for Amore who currently wrestles for MLW under the name nZo and get him in AEW.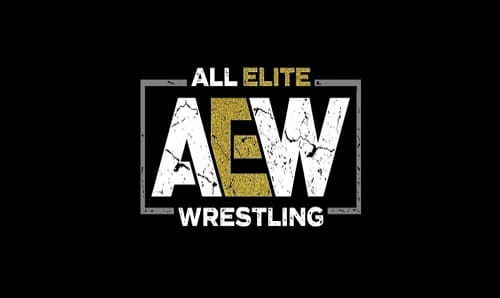 Do you think Morrissey will make another appearance in AEW?  What did you think of Morrissey's debut and match? Do you think AEW will be a better place for him or should he stay in IMPACT for a bit longer? Will this appearance lead to a nZo AEW debut?  Leave a comment below and let us know who else in AEW you would like to see him face on Twitter.
Sources: Wrestling Inc., Wrestling Inc.
KEEP READING: NAOMI ADMITS IT'S WEIRD SHE IS NOT PART OF THE BLOODLINE FACTION