Samoa Joe talks about the impact Ring of Honor has had on pro wrestling and the importance of helping young wrestlers develop.
On a recent episode of AEW Unrestricted Samoa Joe spoke on what he thinks the lasting legacy of ROH is and why it is so important.
"I think it's a testament to the influence that Ring of Honor has had on the industry," Samoa Joe said. "Because I could say that about just about any locker room I could walk into this day and age. Many of the top performers of this industry found their way through Ring of Honor. I think that's why the promotion holds a real special place in my heart. I think for a lot of fans and for a lot of the performers who spent their time there. It was the first true form a lot of us had where we could be the persona and the wrestler that we wanted to be."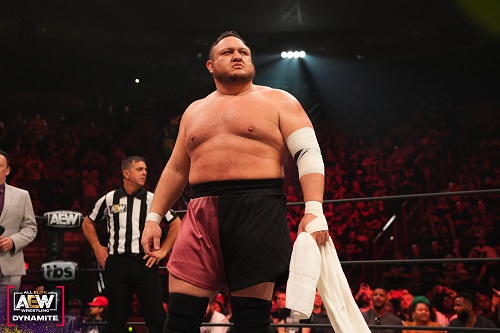 ROH Is Perhaps The Most Important Indie Promotion Ever
Samoa Joe is one of the wrestlers who helped bring ROH to prominence in the early 2000s.  Him, along with people like CM Punk and Bryan Danielson among others are essentially the founding fathers of ROH and the indie wrestling scene.
Samoa Joe is also right about some of the top guys in any promotion making their way through ROH at one point.  WWE has Seth Rollins, Kevin Owens, Sami Zayn and AJ Styles all going through and helping to build the legacy of ROH.  AEW has some of their own with Kenny Omega, Young Bucks and Christopher Daniels among others wrestling for ROH at one point or another.
RELATED: ERIC BISCHOFF'S GENUINE 2 CENTS ON TONY KHAN BUYING RING OF HONOR
It is hard to say what pro wrestling would be today with ROH not existing and giving young wrestlers a chance to hone their craft.  We may not have Styles, Punk, Samoa Joe and guys like that wrestling today and that just isn't a world I want to live in.
The good news is ROH isn't going away as Tony Khan bought ROH in March and plans on keeping the promotion going. He also acquired the video library which hopefully he will put out there in the world so we can watch classic ROH matches.
While with WWE, Samoa Joe transitioned to a backstage role as a talent scout and was asked if he has continued his scouting for AEW.  Joe is no longer a talent scout, but he made it clear it doesn't mean he isn't still scouting talent in a different way.
"Yeah, for WWE I was heavily involved in the scouting department," Samoa Joe said. "Now I kind of keep those eyes open, and keep those eyes out there for a different purpose, obviously. You want to have the best up and comers coming into your company, and if I can help facilitate that for AEW, I would be more than happy to."
A New Threat Just Enter AEW Named Samoa Joe
Samoa Joe recently faced the legendary Minoru Suzuki in a brutal match.  If Joe can hold his own against someone like Suzuki then young talent should be careful when going against Joe.  He has already confirmed he is eyeing new opponents or should I say, victims.
RELATED: KUSHIDA REPORTEDLY HEADING BACK TO NJPW AFTER SHOCKING WWE RELEASE
Even though Joe is no longer in a talent scout role he sees why it can be such an important role. He said AEW's very own William Regal who also had a talent scout role within WWE helped him to appreciate the role and how valuable helping young talent can be.
"I have learned to appreciate it, and like it because of men like William Regal," Samoa Joe said. "Who, in the height of their career, took time to give me advice. Just show me a path. It wasn't a, 'I'll put in a word for you, I'll do this,' it was like, 'no, here's a path, if you choose to follow it, you can find success.' It's just something that's kind of missing in the industry as a whole, there's not a lot of guys who have that experience going back and having an honest discussion with you. About what the industry is like, about what this business really is and breaking down the numbers.

And not just being grandiose, bragging about how you're awesome, and this is how much you did. Every empire is built with a plan, and the problem is we don't talk about the plan enough. We just talk about the empire, so, you know, I'd like to change that. Anytime I can offer a word of advice to someone young, and up and coming. And wants to put themselves in the best possible position to succeed, which I think is vitally important to anybody in our industry, is putting yourself in a position to be successful. Not just waiting for something to break or happen is a big asset bank of our knowledge that isn't shared enough."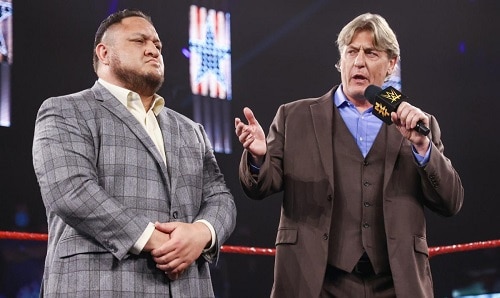 Scouting Young Wrestlers And Helping Them Find A Path To Success
The pro wrestling business is and has always been a very mysterious and complicated one. Someone can't just go to college and get a degree in pro wrestling. Look back into just the '70s and '80s before kayfabe started to become broken. A famous story about Hulk Hogan is he walked into a wrestling school and said "I want to learn how to wrestle." Someone took him and started wrestling with him and showing him moves and purposely broke his leg trying to keep him out of the business. Just imagine where pro wrestling would be today without Hogan coming back and entering the business.
Taking someone "under your wing" in any profession and not "gatekeeping" is very important and teaching them how to do the job in the best possible way is invaluable.  In 10 years we could see a new crop of amazing wrestlers because of Joe and people like him giving advice to young wrestlers and trying to bring people in and not keep them out.  That may be the biggest lasting legacy of ROH.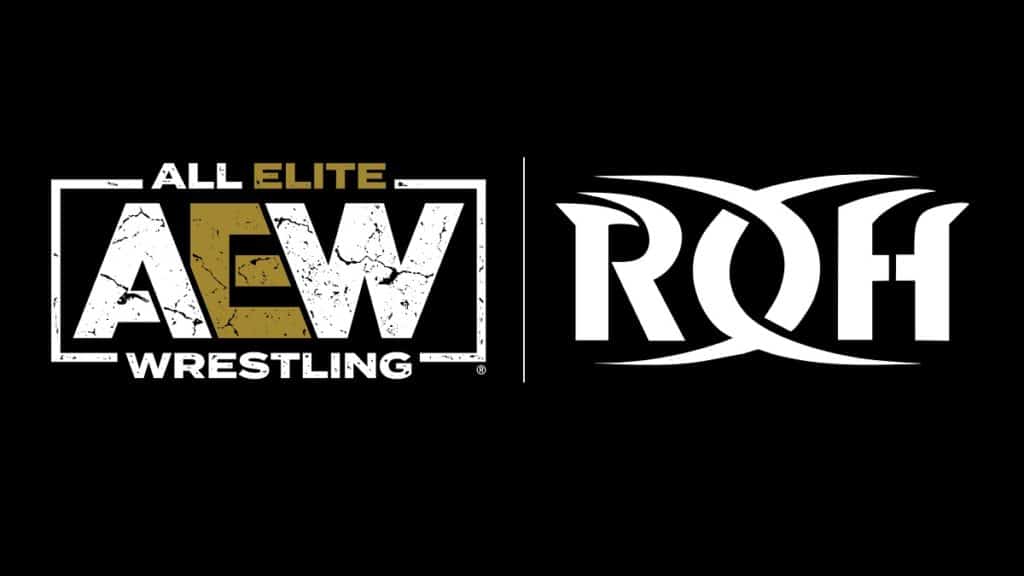 What do you think are some of the things you see in wrestling today which you can attribute to ROH?  Do you think WWE losing Regal and Samoa Joe as talent scouts will hurt WWE in the long run?  Do you think Joe should hang up his boots and become a talent scout for AEW?  Leave a comment below and let us know who you would name as your Mount Rushmore of all-time great ROH wrestlers.
Sources: Wrestling Inc., AEW Unrestricted
KEEP READING: W. MORRISSEY, FORMER WWE STAR, MAKES EXPLOSIVE DEBUT ON AEW DYNAMITE