Eric Bischoff weighs in on AEW President and CEO Tony Khan buying Ring of Honor and if it is a better option than WWE owning it.
It is now public knowledge that Khan has acquired Ring of Honor and its intellectual property, video library and brand assets.  It has been the talk of the wrestling town for the last few days.  Part of the discussion is if it is better that AEW now owns it as opposed to Vince McMahon and WWE as we also now know WWE was interested in acquiring it as well.
Bischoff Weighs In
None other than former WCW Executive Producer and Senior Vice President Eric Bischoff himself has weighed in on the situation and WWE vs AEW owning it on his podcast,  83 Weeks Podcast.  The podcast was recorded prior to AEW Revolution so Bischoff didn't get to hear Khan's post-PPV media scrum and him clarifying some of his intentions for Ring of Honor.
"You could argue that because of the power of Peacock and that platform that any additional content might be a good strategic move for them, but it makes more sense for Tony [Khan]," Bischoff said. "Given his roster, I would agree with that absolutely. If it made sense to anybody, it made sense to Tony Khan." H/T To Wrestling Inc. For Transcription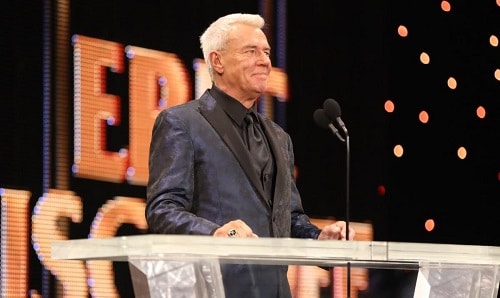 AEW Looking To Beat WWE At Their Own Game
Khan and AEW are looking to go toe-to-toe with WWE and made that very evident with a lot of their choices and in the talent they bring into the promotion like Jim Ross, Mark Henry and Paul Wight (Big Show).  Acquiring Ring of Honor is just the next step in that process.  ROH will become AEW's NXT and have young wrestlers, some of which are already wrestling for ROH start their career there.
RELATED: AEW'S POWERHOUSE HOBBS NAMES WCW TAG TEAM AS HIS FAVORITE GROWING UP
If WWE was able to buy the promotion they would put the wrestlers they like in NXT, put the video library on Peacock/WWE Network and dissolve the rest of the promotion. ROH would cease to exist if WWE owned it which is one of the reasons why it is good WWE didn't get their hands on it.
Did Khan Take On More Than He Can Handle?
Bischoff admitted that Khan taking on another promotion, its roster, producing a new TV show and dealing with Sinclair Broadcast Group may not have been the smartest choice. That is unless Khan has a plan to handle all the challenges it presents.
"There's not a lot of value there," Bischoff said. "Optimistically, because there's so much we don't know, Tony could have an awesome plan in his back pocket that we don't know about. Now we've got this amazing roster of talent and I don't really have enough television on TBS to take advantage of it, let's start another promotion on another television network.

So you're going to produce another television show, assuming it's exclusive and that talent that's assigned to that Ring of Honor show, now you can take advantage of a huge roster with some great talent. But you've got to pay to produce that show and there is not enough return on the investment on that show if you expect to monetize it on the Sinclair network because guess what, that's why they sold it."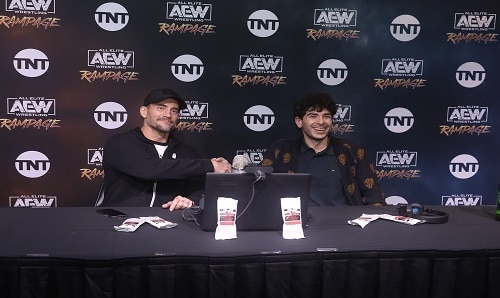 Does Ring of Honor Have Enough Content To Help Break Into The Streaming?
Khan has admitted to wanting to get into the streaming side of the wrestling business. This would mean setting up an app like Peacock/WWE Network in order to give access to the digital library. The other option would be to work out a deal to have it on someone else's established app like Hulu, Netflix, Amazon Prime Video or any of the other 100s of streaming apps.
One of the big positives in acquiring Ring of Honor is its library which dates back to 2002 and has matches with established wrestlers like Samoa Joe, CM Punk, Bryan Danielson and guys within WWE like Seth Rollins, AJ Styles, Kevin Owens and many others.
However, Bischoff admits he doesn't think ROH is well known enough to the general wrestling audience to have their library worth all that much.
"In the end of it, all the conversation about was it a good deal for Tony or not, I think it was a good deal," Bischoff said. "If Tony's goal ultimately is to build, independent of Turner [Broadcasting System], is to build his own streaming platform? Absolutely the acquisition of Ring of Honor makes sense. It's not going to make financial sense in the short term, it's just not. How many people around in the United States television viewing audience, how many of them even know what Ring of Honor is.

Short term, it is not going to be profitable but three years from now, five years from now, seven, 10 years out… Because streaming platforms are popping up every day. That's getting bigger and bigger and bigger and guess what? Content becomes more and more valuable over time. Content that probably wasn't worth anything five years ago conceivably is not worth quite a bit of money because the market has grown and the ability to feed it with content has not.

My opinion, short term that library is going to mean absolutely nothing and in a lot of cases it looks like s–t. You couldn't do anything with it anyway, it looks like it was built on a phone in a high school gym. But there's still some great content there."
That Dream Match May Have Already Happened In Ring of Honor
I agree that the general wrestling audience doesn't know what ROH is and may have never even heard of it. However, the hardcore wrestling fans are very aware of ROH and having access to their library and see a CM Punk vs Samoa Joe match is pretty exciting. In the long term as more and more wrestling fans hear that some of their favorite wrestlers have matches against each other in ROH they will come over.
RELATED: JIM ROSS REVEALS HIS AEW CONTRACT IS ENDING SOON
Bischoff explained what he would do with ROH and how he would incorporate ROH into the current AEW TV.  He suggested using old feuds from ROH and building on them to establish current feuds or add to the drama of the current feud.  Like saying "these two have hated each other since 2006 when he beat him for the ROH World Championship" or something along those lines.
"Here's perhaps a short-term play that will matter with the Ring of Honor acquisition," Bischoff said. "If Tony is able to, and his team, is able to figure out a way to use ROH and his legacy and the fact that some of its talent that's in AEW got their start early on in ROH, there's a lot of connective tissue between Tony's current roster and the legacy of ROH. What if they're able to use that and use Ring of Honor as a backdrop to launch stories from? Because now you've got a lot of people, much like they did with CM Punk and Eddie, which only lasted for about 45 seconds, it was still pretty f***ing cool."
I think that would be a very interesting and smart way to use ROH. So often in wrestling two wrestlers have the most intense feud and then a year later they are best friends and don't mention that they hated each other not that long ago. However, when they do bring that stuff up in a promo or something it is really cool and adds to the story. It is also like finding a little Easter egg.
Do you think Ring of Honor is in better hands with AEW or would it have been better in WWE's more experienced hands?  Do you think it was a smart decision for Khan to buy ROH?  Leave a comment down below and on social media and let us know how you would like to see ROH incorporated into AEW.
KEEP READING: COREY GRAVES NAMES HIS DREAM WRESTLEMANIA OPPONENT
Sources: 83 Weeks Podcast, Wrestling Inc.