It's pretty safe to say that Pokémon is a worldwide phenomenon. The franchise constantly re-invents itself by releasing new creatures, which produces new games, and merchandise adds new stories to the anime, plush toys, and so on. Another big seller for the Pokémon franchise is mangas. The next story to hit comic book shelves will be based on the hit game Pokémon UNITE. Hitoshi Ariga, the official illustrator of the trading card game, will also be working on this project. 
Pokémon UNITE came out less than a year ago, but it is already one of the most popular games in the franchise. UNITE is free-to-play, and it is available on the Nintendo Switch, Android, and iOS devices.
Based on the wildly popular MOBA (multiplayer online battle arena) concept, the game features teams of 5 members which are Pokémon. Just like other games of the genre, the goal is to advance into your opponent's territory to destroy their structures. In games like Smite or League of Legends, the match is over when all your opponents' structures are destroyed. In Pokémon UNITE, you score goals instead. The first few structures will be destroyed while the last one will remain intact but open for your team to score as they please.
There are "side missions" in the game (also another MOBA concept). In Pokémon UNITE, players have 3 "bosses" in the arena that they can defeat to claim some sort of advantage. These bosses can weaken your opponent, disable one of their goals, or disable all their goals, which allows the team that is behind to make incredible comebacks. Giving up is certainly not the wise thing to do unless your opponent steamrolls you without mercy (but even then, there might be a chance).
POKEMON UNITE: GOTTA LICENSE THEM ALL
The game had a very limited roster upon release, and to be honest, the roster continues to be limited although there are a lot more characters to choose from now. Fan favorites like Pikachu, Charizard, Greninja, Dragonite, Snorlax, Lucario, Gengar, Venusaur, and Blastoise are all playable characters. The newest upcoming unlockable Pokémon will be Espeon.
RELATED: CHECK OUT THIS AMAZING FOOTAGE OF SPIDER-MAN WEB-SWINGING ON THE UNREAL ENGINE 5
To use a Pokémon, you will need to own their license. Licenses can be obtained by saving in-game currency or you can purchase the currency needed with real money. I haven't played the game in a minute, but from what I remember, it wasn't incredibly hard to save the in-game currency to purchase licenses. With Espeon, Pokémon UNITE will have 35 playable characters. Judging by the amount of Pokémon that currently exist, that number is laughable… BUT, the game hasn't hit its one-year mark yet, and speaking from experience, balancing MOBAs can be quite difficult. Game developers must make calculated choices to ensure that the game will be balanced, so patience is key. 
Pokemon UNITE also has other mechanics such as items, classes, and abilities. Items can boost different stats to either push a certain one to the limit or make a character well balanced. Classes will decide if you'll be supporting your teammates or be the one inflicting the damage. Abilities will vary depending on the Pokémon so make sure to read what they do! These types of choices can be made based on your playing style, or what your team needs if a strategy is crafted between you and your teammates.
RELATED: AMY HENNIG HELMING NEW STAR WARS GAME FOR LUCASFILM AND SKYDANCE NEW MEDIA
As I mentioned before, the game is fun to play. Matches can be even more exciting if you have teammates that know what they are doing. Like any other game out there, the fun can be ruined by someone spoiling the experience for others. One cool thing to mention is that certain Pokémon will start in their first stage form. As you level up, you can see a Charmander evolve to Charmeleon and then Charizard within the match.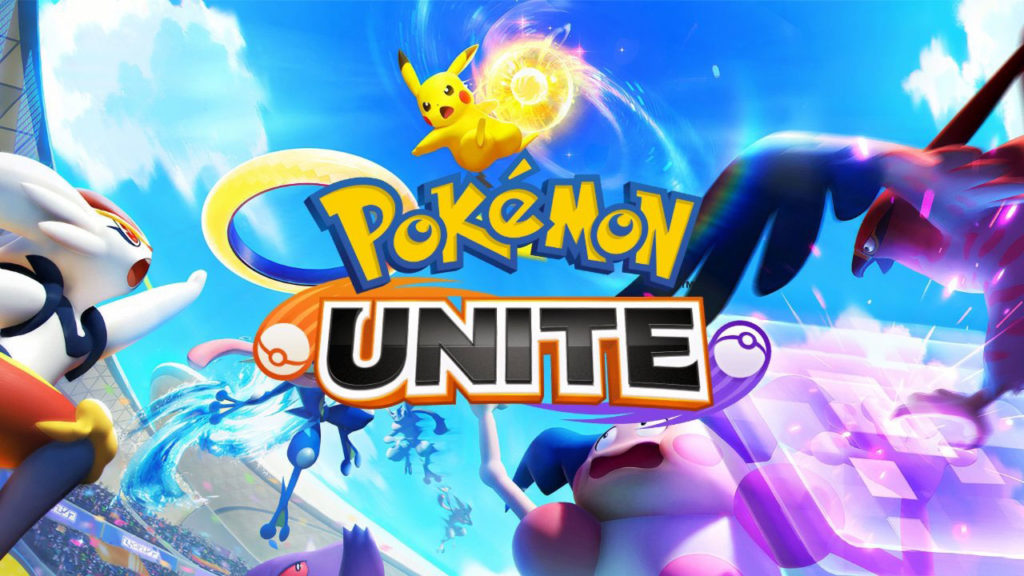 Have you tried Pokémon UNITE yet? What is your favorite character to use? Make sure you are following us on social media, hit the notification bell on our YouTube page, and check back often. We got plenty of exclusives for your to feast your eyes on. That's all for me today. Until next time.
KEEP READING: OBI-WAN KENOBI'S HAYDEN CHRISTENSEN REVEALS HEARTWARMING EMOTIONS ABOUT RE-ENTERING DARTH VADER SUIT