Chip 'N Dale Rescue Rangers is the single strangest movie I've seen from Disney this year, and I kind of love it for that.  The closest comparison I can make is Who Framed Roger Rabbit? from 1988, another crime caper in which cartoon characters from various studios co-existed with live-action (real-world) humans.  How this differs from Roger though is that, while that film could entertain children and adults at the same time, Chip 'N Dale seems aimed specifically at fans of the old show as well as animation nerds who are plugged into the film and online scenes. 
It's not that kids can't watch Chip 'N Dale Rescue Rangers, but I don't know what would appeal to them in it. I can see this becoming a cult film among animation fans (myself included), but I'll be surprised if most mainstream audiences flock to it given how bizarre it is. Chip 'N Dale Rescue Rangers will be loved and hated in equal numbers, but I enjoyed it thoroughly as a bonkers crime caper and a love letter to animation.
Chip 'N Dale Rescue Rangers is a Love Letter to Animation
30 years ago, hand-drawn animated squirrels Chip (Voiced by John Mulaney) and Dale (Voiced by Andy Samberg) had a successful TV show together, Chip 'N Dale Rescue Rangers. After Dale left the show for another gig, Rescue got cancelled and the two never reconciled. Flash to the present, and the two are living separate lives until old co-star Monteray Jack (Voiced by Eric Bana) calls them both up fearing for his life as cartoons have been going missing recently. When MJ is kidnapped, our bushy-tailed heroes must team up with rookie cop Ellie Whitfield (Kiki Layne, Coming 2 America) to find their friend and thwart a conspiracy that threatens all toons.
RELATED: Gremlins: Secrets of the Mogwai Reveals Awesome 1st Look of the Wing Family
Chip 'N Dale Rescue Rangers is a head trip. I can't speak for how well it represents the old show, but as a film on its own, this is one of the weirdest big-budget outings I've seen in ages. Its world is inhabited by real people, hand-drawn animated characters, computer-generated characters, puppet characters, and individuals of just about every animation style you can think of, but if you can adjust to that you'll get an entertaining movie here.
Both Samberg and Mulaney are actors I'm heavily mixed on depending on the project, but they're well-cast here and play off each other well. Kiki Layne is also good as the main human lead, though I would have liked her to be more prominent in the first half. It also takes some getting used to when one of the title characters becomes a CGI creation while the other remains hand-drawn (a funny joke on celebrities getting plastic surgery), but the effect of seeing both animation styles onscreen together is quite something to behold.
The mixture of animation styles is definitely the main selling point here, and given just how many different types of animation there are in this film, it's a wonder that they all somehow fit onscreen and in the same world together.
RELATED: Undone Cast Tease Their Exciting New Arcs In Season 2
However, as nice as the mixture of animation styles is, your enjoyment of Chip 'N Dale Rescue Rangers will rest on whether or not you find its humor funny. Like many modern reboots of old properties, this film is very self-aware about how ridiculous its own existence is and calls attention to that constantly. The film also pokes fun at how classic properties get constantly rebooted by soulless corporations in a pretty clever way as well as how cliched the entire enterprise is plot-wise. As I said above, it's not that kids can't watch this film, but it feels like it was written with adult fans in mind, not them.
RELATED: Sneakerella Sneak(er) Preview of New Original Song "Kicks" Ahead of May 13 Release
I'm fine with this as animation can and should be used to tell stories for various ages, but I would suggest parents preview this first to see if they think their kids would even have an interest in it. Speaking as someone who couldn't give a nut about the titular duo otherwise, Chip 'N Dale Rescue Rangers is a bizarre, funny, and memorably bonkers concoction that you have to see to believe. See it.
3.5 out of 5 stars (Above Average)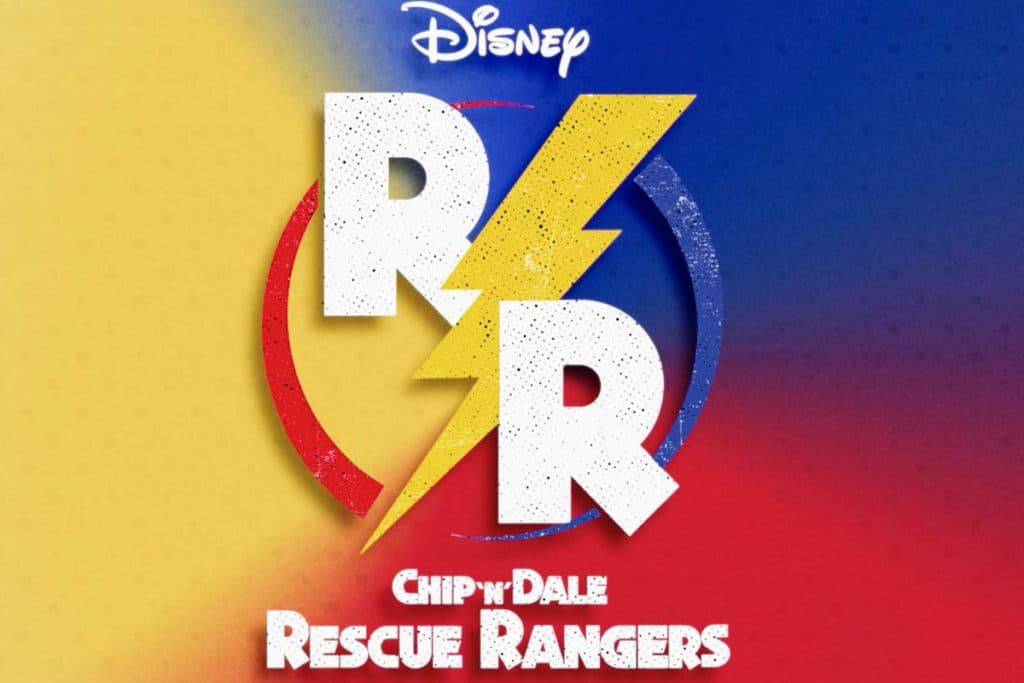 Chip 'N Dale Rescue Rangers releases Friday, May 20, 2022, exclusively on Disney+. For more in-depth coverage of the film, be sure to tune in to this week's episode of our official movie podcast We're Always Watching available on iTunes, Spotify, and basically everywhere you podcast.
Are you excited for Chip 'N Dale Rescue Rangers? Did you grow up watching the original show? What's your favorite animation/live-action hybrid movie? Let us know in the comments below and on our Twitter.
KEEP READING: Pompo the Cinephile Review – Pompo Puts the Art of Filmmaking on Dazzling Display