We Own This City Part 4 takes us deeper into the mind and life of Sergeant Wayne Jenkins, a corrupt Baltimore Police Officer running the Gun Trace Task Force.
We Own This City stars Jon Bernthal as Sgt. Wayne Jenkins, Jamie Hector as Homicide Detective Sean Suiter, Josh Charles as Officer Daniel Hersl, McKinley Belcher III as officer Momodu "G-Money" Gondo, Darrell Britt-Gibson as Officer Jemell Rayam, Rob Brown as Officer Maurice Ward, Delanay Williams as Commissioner Kevin Davis, Ian Duff as Attorney Ahmed Jackson, Wunmi Mosaku as Attorney Nicole Steele, and Seth Hurwitz as Donald Stepp. The HBO Max miniseries is based on the 2021 novel of the same name, authored by Baltimore Sun reporter Justin Fenton. 
RELATED: BATMAN UNBURIED OFFERS SOME OF THE BEST BATMAN PODCAST STORIES YET
We Own This City follows a group of Baltimore police officers in the wake of the death of Freddie Gray, a group of Federal Agents investigating those officers, as well as a team of attorneys vying for change in the city. Corruption is the name of the game in this true crime TV series, and it does not present a flattering image of the Baltimore Police Department. The show dramatizes or alters some minor events, but a great deal of the TV series is accurate to real-world events. 
WE OWN THIS CITY STARS JON BERNTHAL (THE PUNISHER)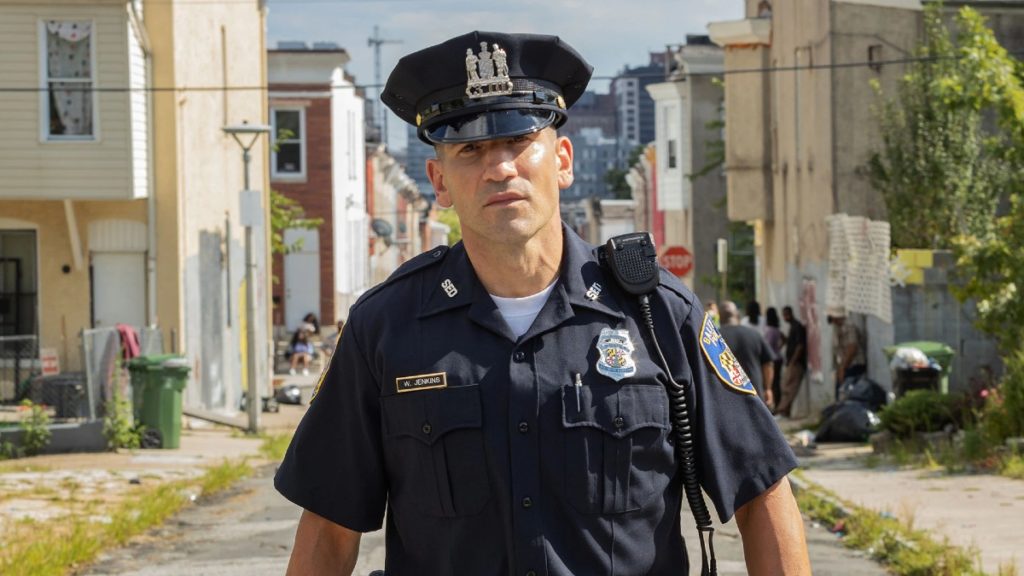 For example, Part 4 of We Own This City focuses heavily on the exploits of Wayne Jenkins, examining how he rose to power within the department and subsequently, how he abused it. Early into this episode, Jenkins led a team to stop a car, believing that a drug deal was taking place because of a backpack and a car model, allegedly. His plainclothes unit swarmed the vehicle prompting them to flee the scene, initiating a high-speed chase through Maryland suburbs. 
The pursuit of Jenkin's team and the dangerous driving of the suspect, who believed he was going to be robbed, resulted in a collision with an uninvolved civilian car. 86-year old Elbert Davis was killed in the crash. Jenkins and his team went on to arrest Umar Burley, eventually planting drugs on him. Umar served seven years of false imprisonment before winning a suit against the city, resulting in his release and an $8 million settlement.
WE OWN THIS CITY PART FOUR TURNS SERGEANT WAYNE JENKINS INSIDE OUT
While We Own This City Part 4 does not focus on the aftermath of Umar Burley's arrest and sentencing, the chase, arrest and planting of drugs are all portrayed with intensity and high focus. This tragic death and false imprisonment is just one example of a high number of crimes that Sgt. Wayne Jenkins committed while serving as a Baltimore Police Officer, crimes which he is now serving 25 years in prison for. Jenkins, along with other members of his Gun Trace Task Force (including Jemell Rayam, serving 12 years, portrayed by Darrell Britt-Gibson) were eventually arrested for their crimes, corruption, and routine abuse of power. 
Though the show has yet to reach that landmark, one has to assume the convictions of the accused awaits viewers in the series finale. Part 4 of We Own This City focused on Wayne Jenkins more heavily than the first half of the series. Yes, he does effectively work as the "main character", this miniseries is a sprawling ensemble, featuring several interconnected subplots, and a great deal of groundwork laid leading us to this tense, disturbing destination.
Jon Bernthal immaculately displays Jenkin's ability to rally his troops, to inspire and lead with his charisma and charm, even despite his obvious character flaws, making the fall of his unit that much more believable. It doesn't make you sympathize with these corrupt, violent men, but it allows one to better visualize how police corruption can spread so wide and run so deep.
WE OWN THIS CITY: EXPLORING HOW THE WEB OF CORRUPTION IS SPUN
At the same time, We Own This City takes Sergeant Wayne Jenkins to new lows. His history selling drugs with Donald Stepp comes into play. His all-too-expected response to the death of Freddie Gray, riots and trials of the officers involved reminds us just how crooked this "hero-cop" (an impossibly oxymoronic term) truly is. Wayne Jenkins may care about his kids, sure. He may even give a damn compelling speech, but at the end of the day, the ugly inside that cop runs through the fibers of his very being.
We Own This City isn't an easy show to watch, forcing viewers to ask tough questions about the legal and law enforcement systems, and the role that we play as part of a bigger city. It would be easy to watch this show and take it as an absolute condemnation of law enforcement in America, but that oversimplification may be missing the point.
The Reinaldo Marcus Green directed miniseries asks us to consider the purpose of law enforcement in our country, to examine the deeply rooted problems with the establishment as it stands. Most importantly, it asks us to consider not only how we are implicit in this corrupt system, but how we can fight for a better tomorrow and a safer city.
What did you think of Part Four of We Own This City? Let us know your thoughts in the comments below or on our social media! 
KEEP READING: THE NEW PENGUIN SERIES TO EXPAND THE BATMAN UNIVERSE