Chief Brand Officer of WWE Stephanie McMahon announces a leave of absence from WWE.
On Thursday May 19, McMahon announced via her Twitter, she will be taking some time off from WWE.  There was no time frame given as to when she will return to the company or even if she will actually return.  However, she did say she plans on returning to the company and plans on spending time with her family during her leave.
RELATED: TRIPLE H ANNOUNCES RETIREMENT
It was also reported by Wrestling Observer Radio Triple H has returned to full-time office duties. Last year Triple H suffered a severe cardiac event and it forced him to take a huge step back from his previous responsibilities and led him to retire from in-ring action. During Triple H's absence McMahon had taken on many of her husband's office responsibilities.
Dave Meltzer of Wrestling Observer reported McMahon's leave of absence was her choice and was something which had been in the works for quite some time. Her leave of absence was not something she decided to do at the last minute and was not something she was forced into.
Although Stephanie McMahon had reportedly been taking some time off for a while, very few people in the company and around her knew about it prior to the tweet.  Those few who did know were very quiet about it until she decided to make it official on her Twitter.
Is There More To Stephanie McMahon's Story?
Stephanie McMahon stated her reason for taking the time off is to spend time with her family.  Family is reportedly a big part of the reason for the time off, but there is said to be a bit more to the reason than just that.  Reportedly those who knew about the plan to take the time off have not said much about the reasons, but have said the basic reasons for the time off are not completely accurate.
RELATED: NAOMI ADMITS IT'S WEIRD SHE IS NOT PART OF THE BLOODLINE FACTION
Even though Stephanie McMahon said she will return, announcing the time off is strange.  She is behind-the-scenes 99 percent of the time so she could have taken the last six months off and no one outside of WWE would have even known.  It is very strange for her to be so public about it.  If it doesn't signify anything then who cares.  Why tweet that?  However, if it means something more than what is the real reason?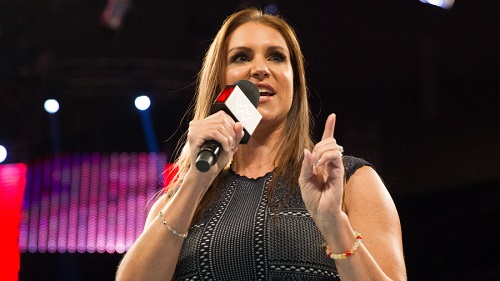 Announcing the time off could signify something a lot more than what it may appear for Stephanie McMahon.  The rumor going around the internet for the past year or so is Vince is looking to sell WWE and budget cuts is to look better for potential buyers.  This leave of absence could be a way for her to exit the company without tipping anyone off to the future of the company. 
During McMahon's leave of absence most of her responsibilities will be taken over by the biggest heel in WWE, Nick Khan according to Wrestling Inc. All of the people who used to report to McMahon will now report to Khan.
Are you surprised to hear Stephanie McMahon is taking a leave of absence?  How long do you think she will be gone for?  Do you think this time off means something more than the tweet said?  Do you think WWE can survive without McMahon?  Will it be better, worse or the same without her around?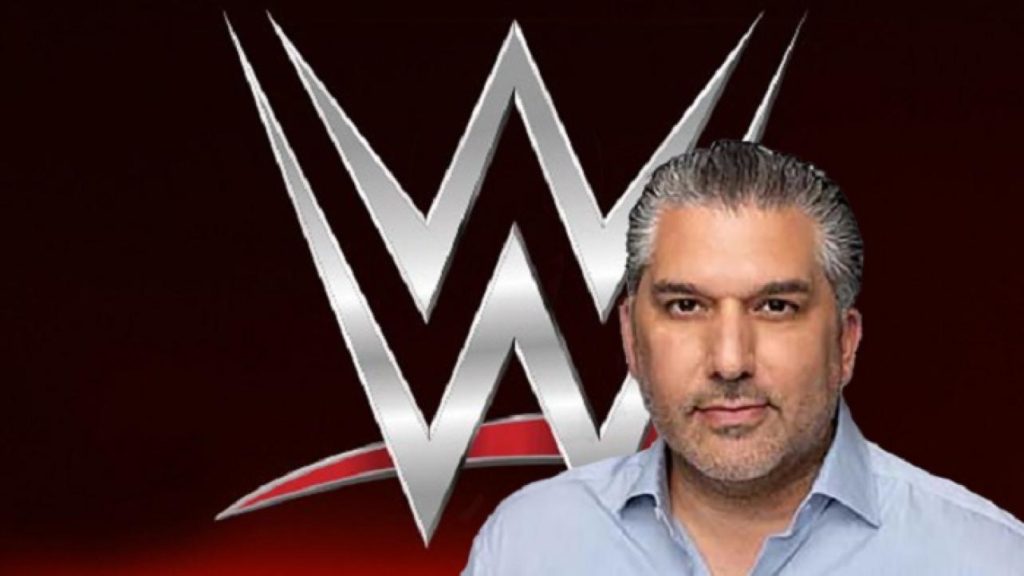 Leave a comment below if you are as scared as I am to see Khan given even more power in WWE.
KEEP READING: MUSTAFA ALI ANNOUNCES HIS INTENTIONS SINCE RETURNING TO WWE
Sources: Wrestling Inc., Wrestling Observer Radio, Stephanie McMahon's Tweet, Wrestling Inc.