Obi-Wan Kenobi, you're still our only hope.
Everyone knows that one of the best things about Star Wars, especially the prequels, were the lightsabers duels and the stunt choreography that made the films feel practical and showcased the strength and struggles of the narrative unfolding between good and evil.
RELATED: DOCTOR STRANGE 2 WRITER EXPLAINS WHY MUTANTS WEREN'T FORMALLY INTRODUCED IN THE MULTIVERSE OF MADNESS
It seems the fast-paced spectacle of combat will be front and center during the events of the Obi-Wan Kenobi series. Incredibly, the inquisitors are officially appearing in live-action, which means lightsabers will be on full display. 
From the footage shown through the trailers officially released, it's clear that this is a dark chapter of Star Wars lore, and it's also one closer to Vader and Kenobi in their prime, which means a rematch will occur. It raises the question of whether the combat and action will be among the lines of Jedi: Fallen Order, which is canon to the official timeline, and let players witness and experience the power and variety of wielding a lightsaber and the strategy behind the weapon.
Ewan McGregor and Moses Ingram Reveal Hidden Secrets of Wielding a Lightsaber 
The Illuminerdi had the opportunity to attend the Obi-Wan Kenobi virtual press conference where Ewan McGregor (Obi-Wan Kenobi) and newcomer Moses Ingram (Reva) broke down the secrets of lightsaber stunt training.  
MOSES INGRAM: It was cool. We trained for about four months before we ever even got to set. The everyday, regular strength and cardio, and then three days a week of Jedi school on top of that which, at the beginning was a little intimidating because I come in. We're doing lightsaber work and, of course, he's been doing this for years. So he's like, flipping it and wielding it and I'm like, oh, God, I'm never going to get it. I look terrible. But, you know, if at first, you don't succeed, try and try again.

EWAN MCGREGOR: It was fun. We started like really, like, months before the shoot together in the fight gym. And it was great. It was a nice way to get to know each other.

MOSES INGRAM: It was, actually, it was.

Ewan McGregor and Moses Ingram, via Obi-Wan Kenobi Virtual Press Conference
Being a Jedi and Sith is a lot harder than it looks, but it's still incredible to process that Ewan McGregor still remembers how to be a complete Jedi master. He has passed the secret knowledge onto co-star Moses Ingram, and from the footage shown, she will be a great character, and she's going to cause problems for our favorite hero.
Lightsaber Duels Will Feel Reminiscent of The Prequels in Obi-Wan Kenobi 
EWAN MCGREGOR: No, we were under the great JoJo, our fight coordinator, is really an amazing, thoughtful man. And he'd taken the fights that we did in the original three films and he sort of studied them with his crew, his stunt crew, and developed them. So it was very thoughtful. It's not just random.

Like, he's really a thinking fight arranger which was cool to work on. And our fight styles are very different anyway in the piece as they should be, you know. So, I was over on one side doing my choreography and you were on the other side doing yours and we'd sort of try not to clash into each other and we sort of passed each other. It was fun, though.

Ewan McGregor via Obi-Wan Virtual Press Conference
I don't know how you can't be hyped after hearing this confirmation that the Obi-Wan series will take inspiration from the prequels and the aggressive nature and brutality shown during The Clone Wars and other animated series. I'm left with one question will Kenobi duel with aggression after everything he experienced and harbors and will Vader strike with fear, and pain. So buckle up because Star Wars is going brutal and we're ready for it. 
Obi-Wan Kenobi officially releases this Friday, May 27 on Disney+ with a 2 episode premiere.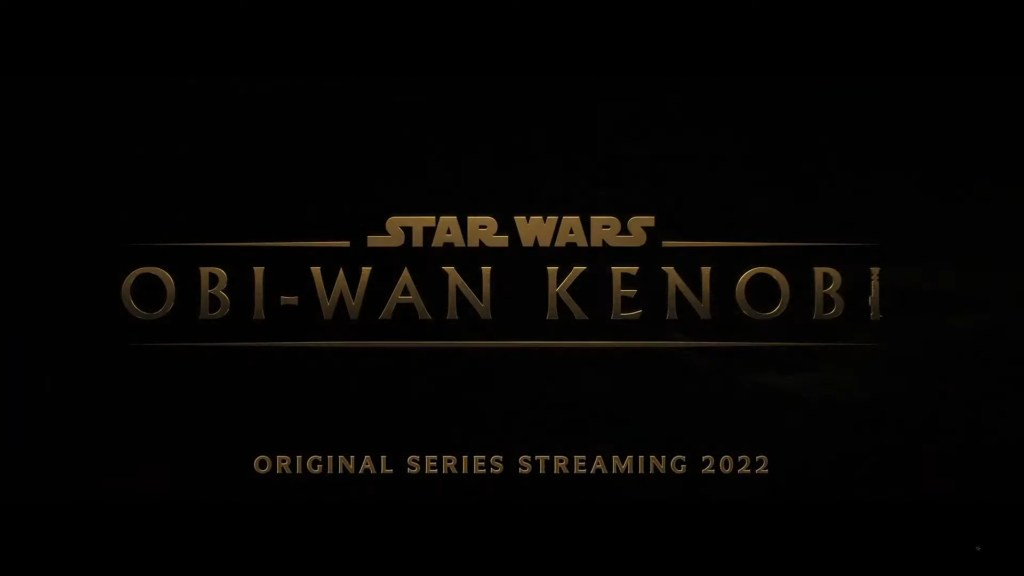 Are you excited to see a darker corner of Star Wars in Obi-Wan Kenobi? What do you want to see most? How big of a role will the inquisitors play? Will any other Jedi show up or prequel cameos? As always drop a like, post a comment, and follow us on all social media.